Marcus T. Henderson Jr.
Associate, Henderson Financial Group Inc.
Marcus T. Henderson Jr. is an associate with Henderson Financial Group Inc., a financial wealth-management firm in Brentwood that was started by his father in 1989.
Henderson supports senior advisers and assists clients with wealth-management endeavors. Henderson graduated from Page High School and attended Fisk University in Nashville. He also attends St. John African Methodist Episcopal Church In Nashville.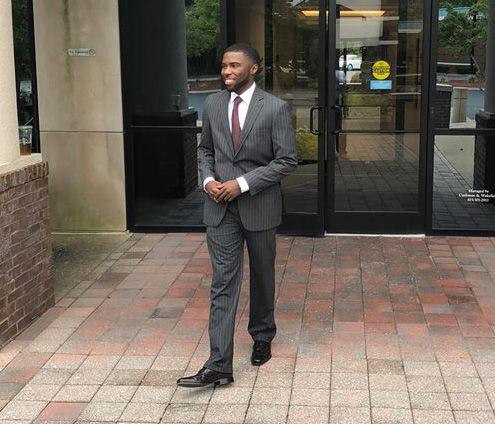 "I really enjoy volunteering and working with the Franklin-Williamson County African-American Heritage Society and the Nashville Black Chamber, and look forward to getting more involved with organizations in Franklin, where I grew up and recently returned to live," Henderson said. 
"As a young African-American professional, I must work 10 times as hard to achieve the results I desire, and nothing comes easy. Growing up, I didn't often see a lot of black professional examples. My parents' strong commitment to be examples and keep me grounded was a great foundation that still exists today and helps form my values and goals.
"I plan to continue the legacy my father started with Henderson Financial Group Inc. My goal is to work with young people and the millennial generation to improve financial literacy by providing information and knowledge that will allow them to make decisions to create a financial future for themselves and their families for years to come."
Brecia Martin
Williamson County youth community action project
YMCA of Middle Tennessee
Brecia Martin is the coordinator for the youth community action program (YCAP). 
YCAP is an outreach program that serves teens in the eighth through 12th grades in Williamson County by offering dynamic opportunities to grow through mind, body and spirit. The program also provides fellowship, life skills, community service opportunities and team building.
Martin oversees all aspects of the YCAP after-school program, providing supervision and guidance for youth. She also maintains community relations by acting as a liaison between schools, juvenile courts and participant outcomes. She views the program as a positive in the youths' lives.  
Martin graduated from Middle Tennessee State University with a bachelor's degree in organizational communication and attends Olive Branch Church in Nashville. At the Easley Community Center in the Edgehill Community, she works with families and Metro schools. She mentors youth through the TNAchieves volunteer program. 
Her awards include Lifetime Member of the Girl Scouts USA, scholarships from MTSU and Tennessee Lottery. 
Martin says she believes the youth in Franklin do not have enough opportunities for social activities. Transportation to access additional youth activities is also a problem for parents. 
She says that having mentors and role models outside of school and visible in the community would be a great plus. A teen center would be excellent to help the disadvantaged community. Such a center could provide positive activities to keep them involved and help them evolve into productive citizens of the community.
Lamont Lester
Program Director, Williamson County YCAP
As program director, Lamont Lester builds relationships with the community and assists in character development of the youth it serves. 
"We serve kids from Williamson County and Franklin Special Schools and the alternative learning center," he said. "We focus on life skills and decision-making."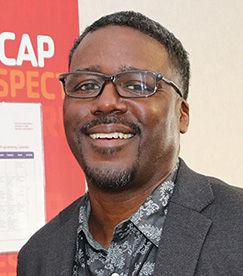 One of YCAP's most popular programs is partnering with Beats of Life, where youth in the program learn to write songs, play instruments and sing. 
"We have a great relationship with the Boys and Girls Club and Franktown Community Organizations," he said. 
Lester added, "Youth opportunities are available, we just have to overcome certain barriers and take advantage of what this community does have to offer.
"We also have to be conscious that because Williamson County is rich in support, oftentimes youth can get spoiled and not really understand the trials and consequences of life. This can lead to our youth not being taught to fish for themselves and a lack of accountability." 
Lester said the city does a great job, and various nonprofits really extend themselves. He also said that more communication and collaboration among those entities would be a positive for all of our youth.
Lester attends Lighthouse Christian Fellowship and loves working with nonprofits Men of Valor and Full Circle. In 2017, he was named Man of Valor by Zeta sorority's Williamson County chapter.
Mike Johnson
Head of Operations, Weirdo Workshop, Franklin
Mike Johnson is operations director for Weirdo Workshop a production studio that facilitates the development, production, marketing and distribution of media products, including brands Louis York, The Shindellas and Tiny Book Club. 
The company was founded by co-CEOs Claude Kelly and Chuck Harmony, who have worked with artists such as Miley Cyrus, Bruno Mars, Ne-Yo, Whitney Houston, Celine Dion and Rhianna, among many other clients.
Johnson oversees development and operational execution of corporate strategy and brand development. He began as a recording engineer, working with artist such as Pit Bull, Ne-Yo, Rhianna, Ledisi and LeAndria Johnson, among others. 
He says Franklin is a great community. Even with the tremendous growth over the years, it's still a supporting community and a great place for businesses and quality opportunities for families and residents to engage in enriching activities.
Johnson's involvement with Weirdo Workshop has expanded into supporting and partnering with Belmont's Curb College of Entertainment, Deep Fried Veggie Seminars, Grammy U, Notes for Notes and the Boys and Girls Club.
"I'm very encouraged at the progress that blacks have made, even through adversity," he said. "And I think we offer hope that black youths can achieve success in any area they choose to engage in. My family and I are grateful to live here."
Nina "Teapot" Beard
Executive, Assistant Weirdo Workshop, Franklin
Nina "Teapot" Beard is the executive assistant/brand manager for Weirdo Workshop, a black-owned creative studio and independent record label in Franklin. The company was founded by Grammy-nominated songwriting production duo Claude Kelly and Chuck Harmony.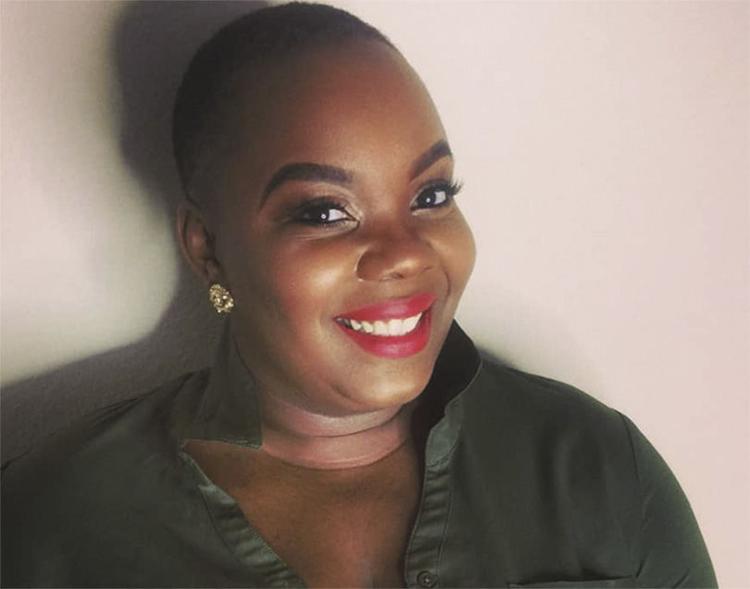 Beard facilitates internal communications and coordinates the monthly Tiny Book Club. This is an exclusive invite-only gathering with intellectual and interesting persons that seeks to broaden perspectives and create cultural awareness of each other and the communities in which we live.
Beard is the chapter president of Writing Sessions of America, a national network of singers and songwriters designed to unite industry professionals with writers and artists while educating and generating business opportunities for all.
"Franklin is a supportive and family-driven community." Beard said. "I would love to see the culture extend into more black-owned businesses, new startups that can influence the youth to entrepreneurships.
"Weirdo Workshop is blessed to be in Franklin and hopes to embrace the city by supporting projects, organizations and events throughout the community."
Dr. Eleanor Fleming
Lieutenant Commander
United States Public Health Service
Eleanor Fleming is a dental officer for the U.S. Centers for Disease Control and Prevention National Health Center for Health Statistics. She works as a dental epidemiologist and oversees public health surveillance on oral health.
"I still consider Franklin home, although its growth and changes can make me feel like a stranger," she said. "People can't afford to live here anymore, unless they moved in with a company business or have financial roots."
She said that the lack of accessible health care concerns her. She said that, especially for older residents and even younger families, options are being depleted, even in this wealthy county.
She has received numerous awards, honors and recognitions in her career. In 2017, she was given the Bessie E. Delaney Scholarship Post-Doctoral Award from the National Dental Association and well as the U.S. Public Health Service Commendation Medal. In 2018, Fleming received the ADA Foundation's Dr. David Whitson Leadership Award. 
"I believe a community is free to define itself," she said. "However, when historical facts tell a different story, will we accept the truth of reality. Let us not fight over symbols without ever getting to the root of the problem.
"We are reminded of the saying: You can't move forward without knowing and appreciating your past."