Two Williamson County barns' roofs collapsed Thursday due to a buildup of ice and snow, endangering both the owners and the horses inside.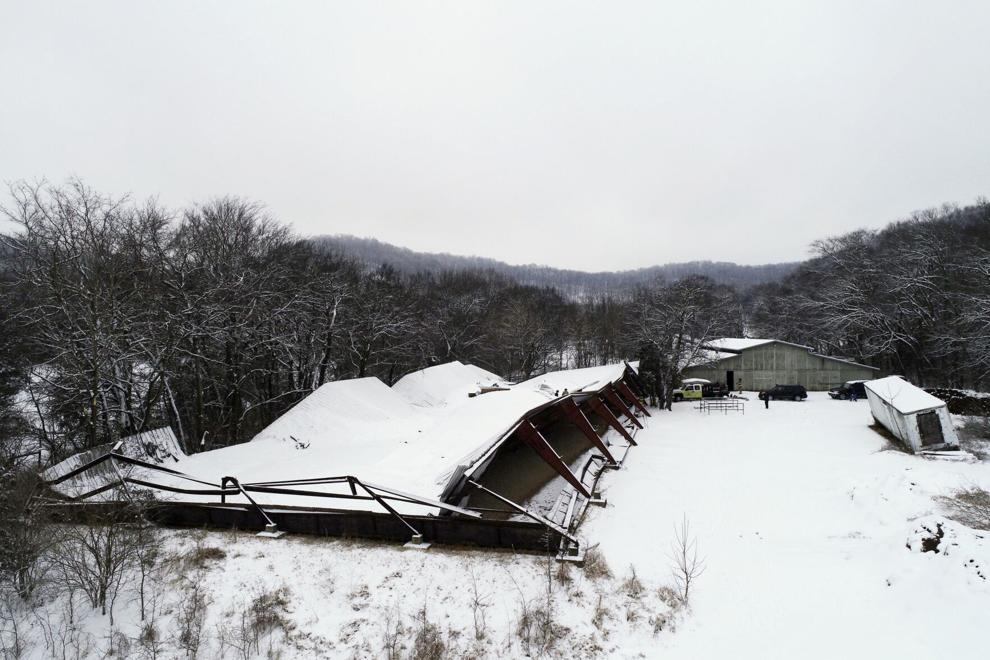 The Franklin Fire Department reported the complete collapse of an indoor arena on South Berry's Chapel Road, trapping four horses inside. The department and other agencies stabilized two sections of the structure before cutting a path through to the horses.
After several hours, the first responders safely rescued all four horses, one of which was minorly injured.
Video of this morning's horse rescue - FFD helped @WCRescueSquad rescue 4 horses from a collapsed barn on South Berry's Chapel Rd. FF's had to stabilize 2 areas of the barn then cut a path to reach the horses and bring them to safety. Thankfully only 1 minor injury was reported. pic.twitter.com/XcINoLU6G5

— Franklin Fire Department, Franklin, TN (@FranklinFire) February 18, 2021
Franklin resident Pat Dunn's barn on Lewisburg Pike also collapsed. She was leading one of her horses into a roping box while three other horses were loose in the indoor arena when she noticed the roof starting to collapse overhead.
"It just crashed down and it took all of about 20 seconds for, I would say, 70 to 80 feet of the indoor arena (roof) just to collapse," Dunn said.
Neither she nor the horses were injured, and she and her husband led the animals out into the pasture.
"It was quite a heart-stimulating experience," she said. "I was just blessed that it didn't keep going."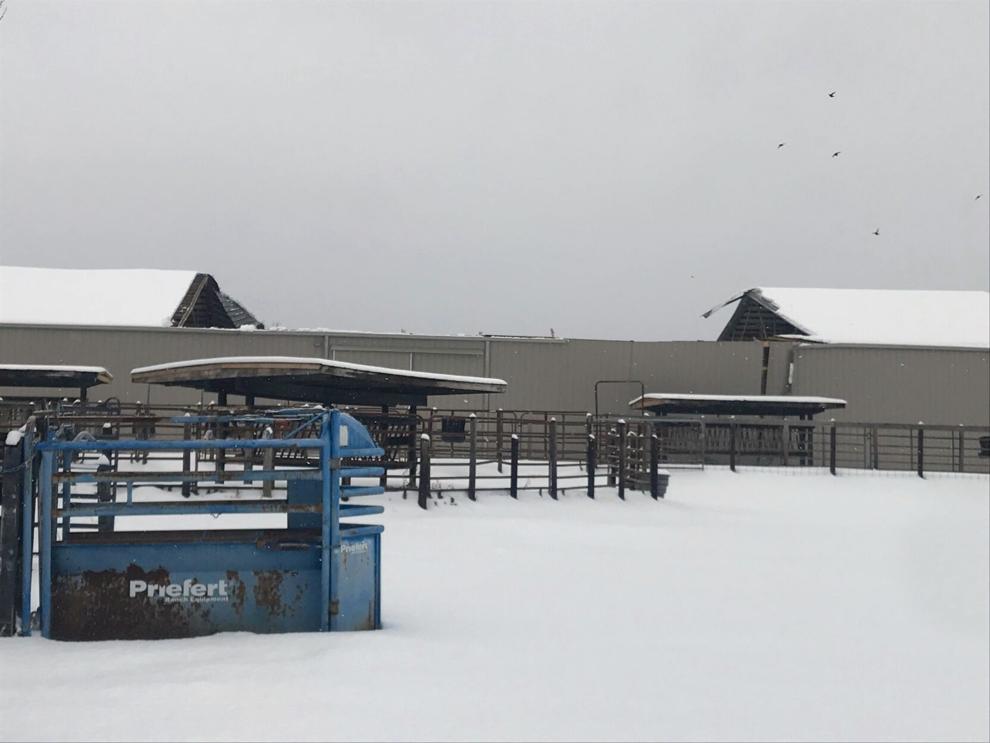 Dunn said they had repaired the structure two years ago, replacing any unstable or rotting boards and rafters, so she was surprised when the roof caved in. She guessed there was about an inch of solid ice topped with about 6 inches of snow on the roof and that even the fresh wood was not strong enough to stop the collapse.
With the ice creating a slick layer over the roof, she said it was unsafe to shovel snow from the top, so there was not much to be done to prevent the accumulation over the last week.
"Once you've got that ice on the top, it would just be … having a death wish or something to climb up there," she said.
She shared that if residents notice wooden rafters bowing or red iron twisting, that is a sign that the structure is strained and could be unsafe.