Patrick Baggett has become the second person to announce his candidacy in Franklin's alderman election this fall. 
He is seeking the Ward 4 seat, which covers much of downtown Franklin and also subdivisions to the west, such as Westhaven. 
Ward 4 Alderman Margaret Martin, who has served in the position since 2009, confirmed to the Herald that she will not be seeking reelection. Elizabeth Wanczak, who ran for the seat in 2017, recently announced her campaign.  
Baggett, 33, said that based on his involvement with the city, including service on the Sustainability Commission, that the Board of Mayor and Aldermen "felt like a natural place for me to serve." 
Baggett said he has raised $30,000 toward his campaign. 
As a vice president for USI Insurance, Baggett helps businesses in the region acquire insurance.  
"I have a really unique perspective on the economy because of that work," he said. "You get a lot of information from a lot of different places."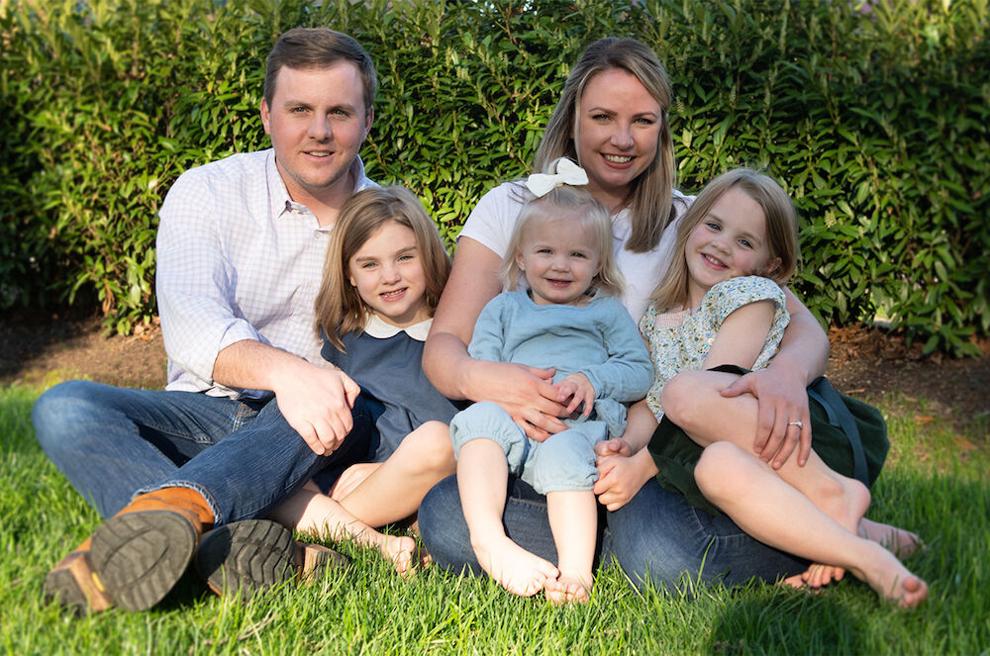 A native of Decatur, Alabama, Baggett said that he grew up in a service-oriented environment. The desire to serve grew after he and his wife, Amy, moved to her hometown of Franklin 11 years ago. Together, they have three daughters, ages 7, 5 and 2. 
Baggett is board president of Franklin Tomorrow and has leadership experience with organizations such as Franklin Noon Rotary, Franklin's Charge, Friends of Franklin Parks and his church, Christ Community. 
"Over the past year, I think our eyes have been opened at how fragile so much is, from the pandemic to our ways of thinking about race, the Civil War, how we tell our history," he said. 
As far as politics go, Baggett said that he wants to emphasize the nonpartisan nature of the aldermanic race.  
"I have Republicans and Democrats supporting me. It's because they know me, they know my heart," he said. "It's about continuing my service to Franklin. I feel passionate about the nonpartisan nature of this role, but everyone has personal political views." 
Baggett said that he intends to focus his campaign on three topics: the local economy, keeping streets safe and preserving the character of Franklin. 
"The cat's out of the bag — this place is wonderful," he said. "We have to be strategic (with planning for future growth). We need to really tell growth where and how we want it, and stick to the plan."  
He hopes to give a greater voice to Westhaven residents, especially with the Mack Hatcher Parkway extension nearly complete. 
Baggett said that he and his family recognize the value of Franklin's parks and the preservation of open space.  
"If we're intentional about our parks, I think that's one of the coolest things a generation of Franklin can do," he said. 
He's also passionate about preservation of the city's history, pointing to the Fuller Story initiative.  
"The unity we have seen through, that is the brand-new frontier for Franklin in telling our history across the city," he said. "We have Civil War history, and we have history where 10,000 people were killed or wounded in our streets. Slaves were sold at our courthouse. All of it needs to be told." 
In a community where words such as "workforce," "attainable" and "affordable" housing get tossed around, Baggett said that he'd like to work on connecting various groups to work toward a common understanding and mission for housing at all levels.  
"We've got to have someone to bring everyone together and break down these silos and walls and work together to get a unified plan," he said.  
Election Day for Franklin ward alderman is Oct. 26. Four wards and an at-large seat will be on the ballot.