The weather was totally different Monday than on Nov. 30, 1864, but the snow and cold didn't stop approximately 100 people from paying tribute to the soldiers that died in the Battle of Franklin 156 years ago.  
That day in 1864 was unseasonably warm when John Bell Hood led the Confederate army into Franklin to be met by Union General John Scofield. The rest was history, as the Battle of Franklin aftermath saw over 10,000 soldiers wounded or killed, including six Confederate generals.  
Battle of Franklin Trust CEO Eric Jacobson talked about the battle Monday.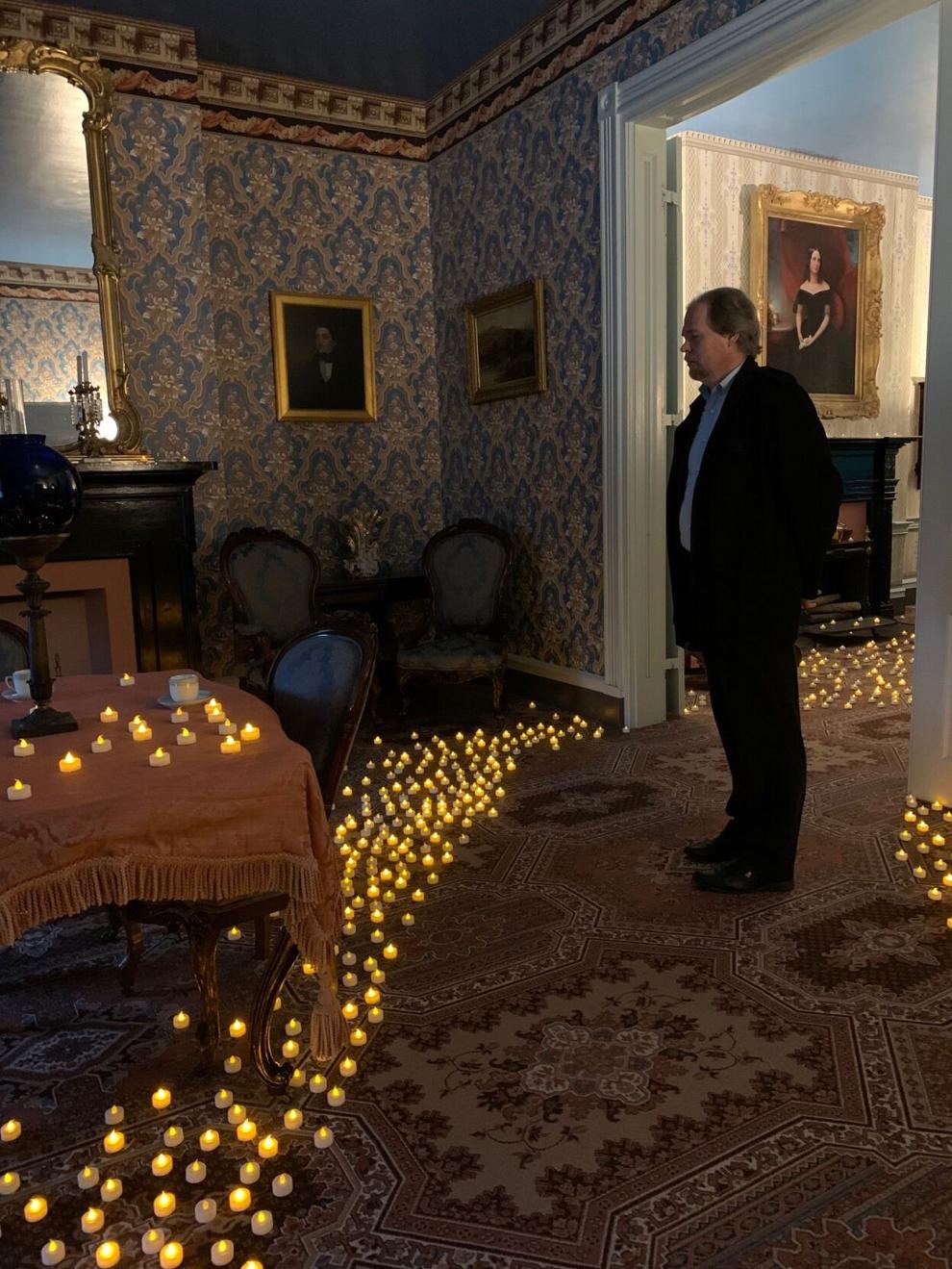 "[There was] no way that we are not going to have this event this year," he said. "We can be responsible and safe, and today, we can be cold, but everyone who was here on this day in 1864 went through much worse."  
Many of the wounded soldiers during the Battle of Franklin were brought into the Carnton mansion, which became a makeshift hospital.   
"Today, it does not matter about hindsight," said Jacobson as he talked about Hood's decision to attack the Union forces. "Today is a day to remember those that died in this short, brutal and intense struggle. Most of the heavy fighting was over by 7 p.m., and by the time the battle was over, there was nearly 10,000 casualties." 
The ceremony included reading the names of several hundred casualties of the war by board and staff members Leah Van Driest, Sheila Mullican, Lyle Ihde, Lily Grace Castle, Carrie Craddock, Jeff Ledbetter and Laurie McPeak. A free tour of Carnton, where luminaries were lit to honor those that died, followed the reading. Luminaries were also lit at the Carter House.   
"The luminaries tonight just represent just some of those men," Jacobson said. "Young and old, blue and grey, north and south, that came from a myriad of all walks of life that found themselves in Franklin, Tennessee caught in the worst of warfare."  
Franklin residents Courtney Frasier and Harrison Donini dressed up in Civil War-era outfits, a first for both of them.  
"We both love history and live in Franklin and decided this is something we wanted to do," Donini said. "We just started to get into the battle and the history of it."