Yard sales can be fun, but traveling from house to house across town to find the best deals can also be exhausting. Organizers of a large biannual consignment sale in Williamson County, though, boast all the benefits of yard sales with better outcomes and less hassle.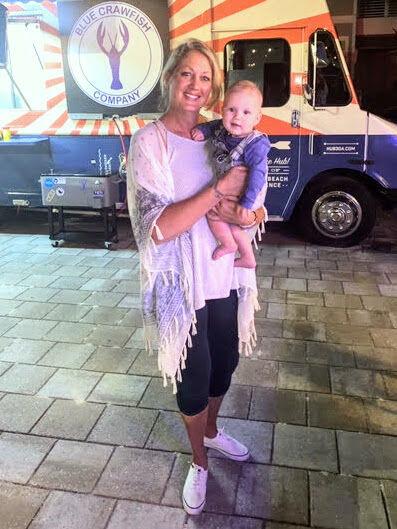 Williamson County resident Russie Carter started Encores Consignment nearly 30 years ago after the woman who ran her favorite regular consignment sale moved away from the area. With young children at the time, Carter said she had gotten "hooked" on consignment sales as a way to find everything she needed for her family in one place at low prices. As a bonus, she would get to reuse good-condition items loved by other families rather than buying new products that would eventually add to a landfill somewhere.
"I just think it's really good for the environment. You're not going and buying new products constantly, new packaging," Carter said. "It's just a great way to recycle things that can easily be used again."
Carter said first-timers may be surprised at just how many quality items they might find at the sale. Her sales have developed a "cult-ish" following because consignors fill up a 30,000-square-foot area with furniture, home decor, baby items, toys, books, clothing, tools — everything, including, at times, the kitchen sink. Plus, all of it is organized into categories and further by size, age group, gender, etc.
Carter noted how amazing the evolution of the sales has been. They started in her two-car garage years ago, and now, she rents out the building that used to house Piggly Wiggly on Columbia Avenue and West Fowlkes Street in Franklin.
She said some locals who used to shop for their children are now shopping for their grandchildren. Experienced shoppers even bring lunch and make a day of it.
One of those experienced shoppers is Levis Henshaw, who works with Molly Brewer as Carter's sale managers.
"We would buy three buggies full. We would buy the whole season. We would buy all the toys for Christmas," Henshaw said, adding that because prices are significantly lower than retail, families can shop for winter and summer clothes, Halloween costumes, church outfits and rain boots all in one go and save lots of money.
"I have easily spent $1,500 a sale," Henshaw said, noting that retail prices would total upwards of $8,000 or $9,000. "People think we're crazy."
Additionally, those who get to the sale early can find the best deals, as consignors make their own prices.
"The fun thing … about them pricing is that you might get, let's just say, seven Crockpots, OK, because we will have at least seven," Carter said. "One might be $25, which is a pretty good deal, and then there will be one that's $10, and then there will be that person that's like, 'Just get it out — $5.'"
While consignors typically make 70% of the money they make with the prices they set, sale organizers also offer a VIP tagging service for those who don't have time to tag their items and would rather Encores staff and volunteers tag and price the items. In this case, consignors receive 50% of the sale.
The sales have gotten so big that Carter and her business partners have split the biannual sales into two halves — a children's sale and a home goods sale. This fall, the sale will run from mid-August through mid-September.
Consignors may tag their items for the children's sale at 1022 Columbia Ave. from Aug. 15-17. A private presale for consignors only will take place at 5 p.m. on Aug. 20 and for new moms at 7:30 p.m. that same day. The public children's sale will be open to the public from Aug. 21-29.
For the home goods sale, dropoff will be Sept. 3-5 at the same location with a private presale at 6 p.m. on Sept. 6. The public dates will be Sept. 7-12.
For more information, visit www.EncoresConsignmentSouth.com.