The Arts Council of Williamson County has an area inside the Williamson County Library in Franklin designated to showcase works from local artists. Brentwood native Angela Powers has 45 pieces of her artwork currently on display until the end of the year. 
Powers, who has painted her entire life, has an impressionism style on the edge of abstraction. She achieves this by simplicity of form with liberal use of brushwork and color.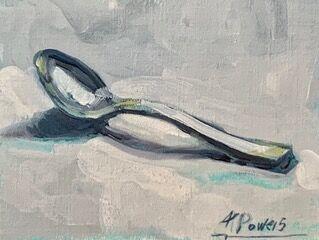 "I am seeking to evoke a feeling — attitude, beauty, happiness; not exact copies of what I see, but a beautiful interpretation of what I wish the viewer to see," she said. "My favorite subjects are females, fruits, flowers and furry friends. I especially love to do pet portrait commissions capturing the spirit and soul of an owner's pet while creating beautiful art."
For the library collection, Powers included a few farm paintings, include a few of the Harlinsdale Farm structures in Franklin. 
Powers studied figure and portrait paintings at the Florence Academy of Art in Florence, Italy. She also studied painting and drawing at the Columbus College of Art and Design in Columbus, Ohio, and has a degree from Middle Tennessee State University. She's had a long and varied career in art.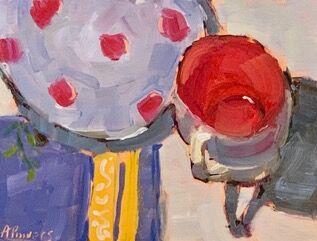 While Powers calls Brentwood home, she lived a few years in Columbus, Ohio, where she opened an art school and summer camp called Dog Art Studio. When she moved back to Brentwood in 2012, she sold the studio and began focusing on oil painting. 
Her belief is that an artist has to be a lifelong student. As the teacher, she has taken groups she calls "traveling painters" to both Italy and France.
Despite her love of traveling, the art Powers creates is usually painted in her Brentwood home studio. She and her husband, John Powers, have three grown children and beloved pup, Walter, who all support and love her career.  
Hagan Fine Art Gallery in Charleston, South Carolina has Powers' art for sale, and she does welcome commissions.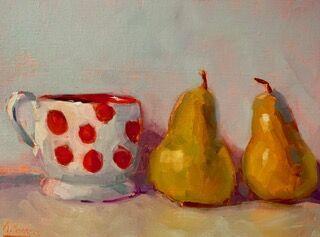 All the pieces on display at the Williamson County Library are for sale. Pricing starts for a small piece at $100. If interested in purchasing art, librarians have contact information for Powers.  
To learn more about Powers and her art, visit www.AngelaPowersFineArt.com or www.NashvillePetPainter.com.