Tuesday is Election Day in Brentwood with three seats on the Brentwood Board of Commissioners up for grabs.
After bringing in over 3,200 votes — representing 9.2% of registered voters in the city — during the early voting period, Brentwood voters who haven't yet made their way to the polls will have one more opportunity to cast their ballots on Tuesday.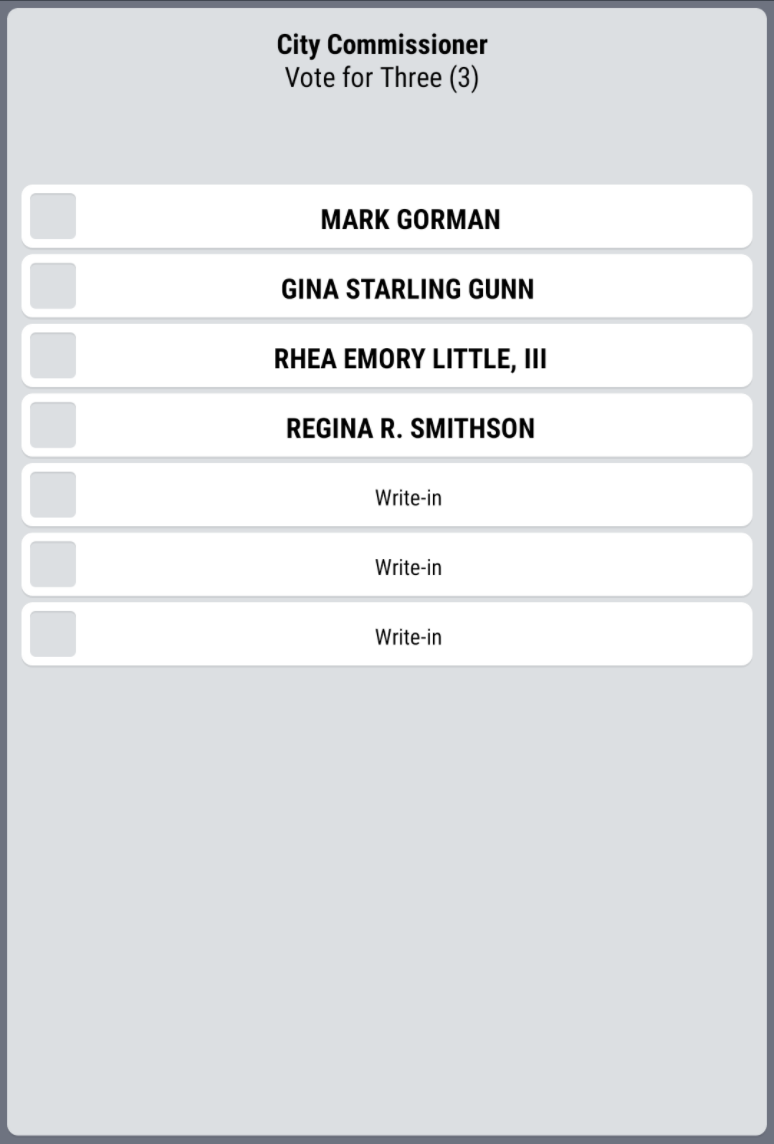 Three of the seven seats on the commission are facing expiring terms. Voters will choose three of four candidates, which include incumbents Mayor Rhea Little, Mark Gorman and Regina Smithson and challenger Gina Starling Gunn.
The top three vote-getters will enter into four-year terms on the board. Following the election, the board will appoint a mayor and vice mayor from among its members to serve two-year terms.
Voters may cast their ballots between 7 a.m. and 7 p.m. on Tuesday, May 4, at any of the following locations:
• The John P. Holt Brentwood Library at 8109 Concord Road
• Brenthaven Cumberland Presbyterian Church at 516 Franklin Road
• Brentwood Safety Center East at 1300 Sunset Road
For more information about voting in Williamson County, including information about mail-in ballots, visit WilliamsonVotes.net.