While Brentwood City Commissioner Susannah Macmillan didn't have flooding in her home, which is in the back part of the Wildwood subdivision, she knew that neighbors living along nearby Harpeth River Drive would be impacted by rising waters from the weekend's heavy rains.  
She remembered the 2010 flood that ravaged Middle Tennessee and quickly started reaching out to neighbors who were in the flood's crosshairs. 
"During the middle of the night, we knew that there were families that did not live in the neighborhood when the flood happened in 2010, so my friend and I began calling neighbors to be sure they were OK," Macmillan said.  
Macmillan also made a call to Brentwood City Manager Kirk Bednar to let him know that her neighbors were in trouble.  
"When I heard of a family who left — they probably shouldn't have — and the water was waist deep on the mom, I knew we needed the swift-water team's assistance," she said. 
What made this flood different from 2010 was the speed in which the water rose. In 2010, the rainfall continued over several days. 
"With this flooding, the water came in faster," Macmillan said. "The water had nowhere to go. Neighbors had no time to prepare." 
Wildwood neighbors were out in full force on Sunday to help those impacted.  
Using the community clubhouse as ground zero, Macmillan said 75-100 people came out to help, donate supplies and food.  
At Tuesday night's city budget meeting, Macmillan took time to thank those from the city departments and their staff for all they did and are doing to help residents.  
"I didn't want to wait two weeks until our commission meeting to say thank you to everyone," she said. "While we have always known our city staff is incredible, I wanted to point out that the heroic efforts from dispatch fielding calls, the fire department was truly heroic, as so many people had to be rescued."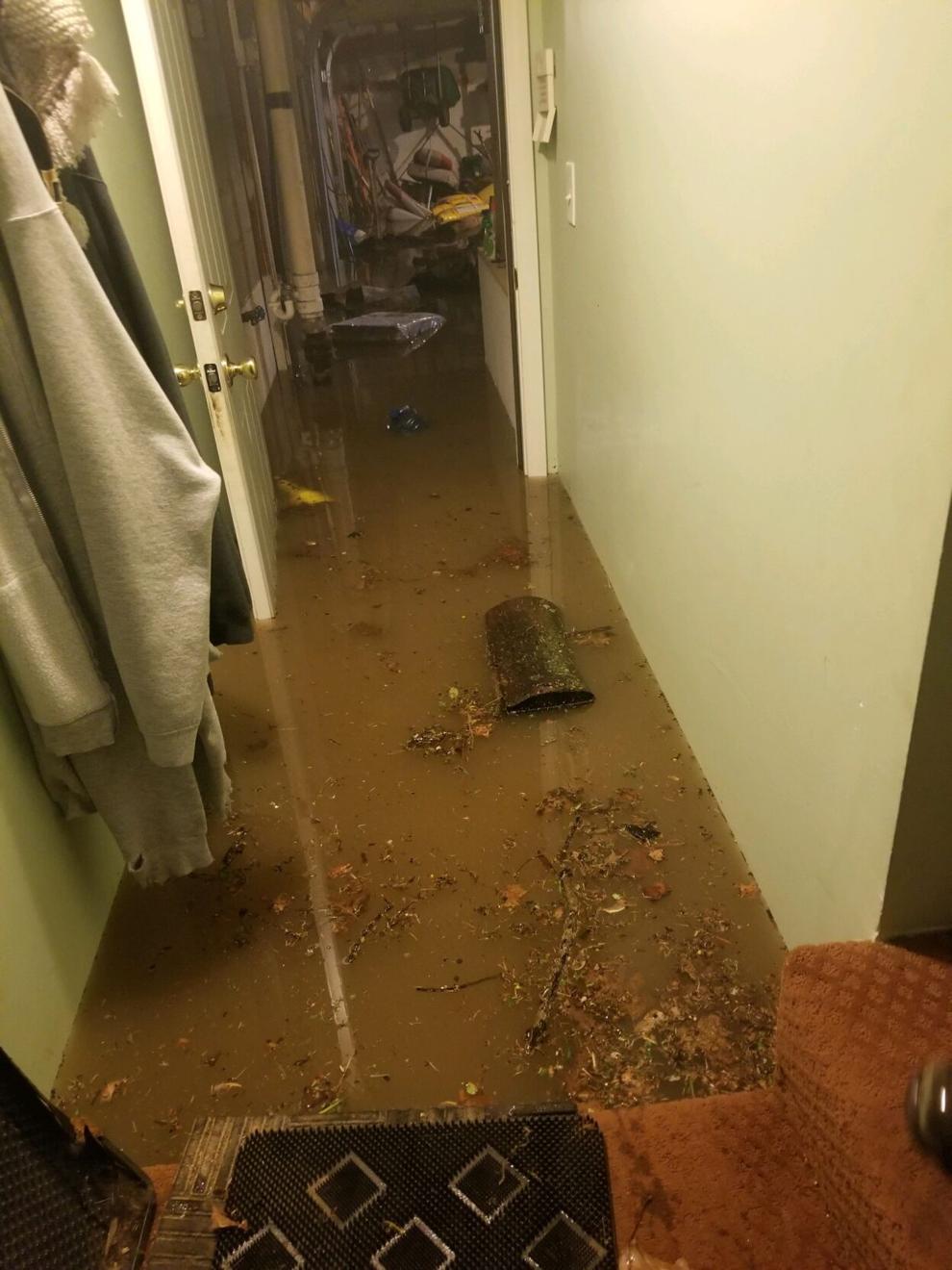 For Lori and Howard Walters, the weekend's flooding in Brentwood's Meadowlake subdivision was a reminder of the flood in 2010. This time, they were better prepared.  
With the help of neighbors, the couple sprang into action early by beginning to remove furniture and other belongings from the bottom level of their home.  
"While we have flood insurance, this is mentally hard on us and causes such stress. When we bought this home in 2000, we were not even in the floodplain, and now we have been flooded three times," Lori Walters said.  
While the couple still lost some furniture and other personal items because of the weekend's floods, they said that they felt badly for other neighbors whose homes were worse off. 
"Our wonderful neighbors helped us and helped each other," Lori Walters said.  
The couple has completed the city's citizen storm damage assessment and urge others to do the same.  
For assistance on rebuilding, permits and codes in Brentwood, visit https://brentwoodonlama.com. 
The city's public works department will begin picking up debris today in the Wildwood, Laurelwood, Kingsbury and River Oaks neighborhoods.