The completion of the Mack Hatcher northwest extension project in Franklin has been delayed due to unforeseen supply chain issues, according to the Tennessee Department of Transportation.
The $45.1 million extension project, which began construction at the end of 2018 and had been recently slated to open on Oct. 31, will now extend into November. The contractual completion date of the project is Nov. 30.
When completed, the project will extend Mack Hatcher Memorial Parkway with a two-lane road from its intersection with Hillsboro Road to New Highway 96 near Westhaven. The extension will include a single bridge crossing over the Harpeth and a multiuse path.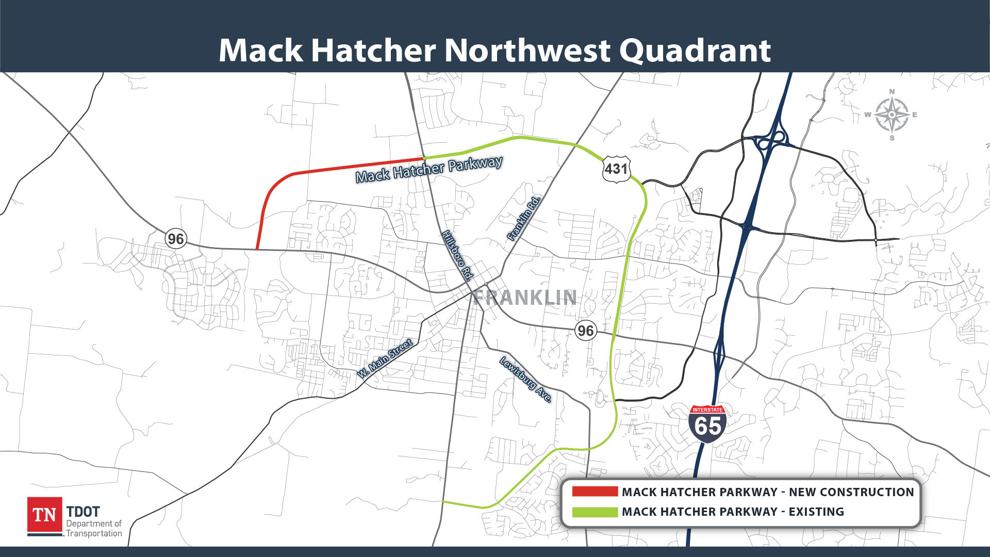 According to Eutaw Construction, a supply shortage of railing to be installed along the multi-use path is the primary cause of delay. The company said the railing must be installed prior to opening to ensure the safety of those on the path.
Eutaw also had trouble finding a subcontractor to complete surface work on the bridge over the Harpeth River, according to TDOT.
"Crews are continuing to complete the project as soon as possible while also working to ensure the safety of drivers and workers," the department shared this week.
For more information about the project, visit www.TN.gov/tdot/projects/region-3/state-route-397--mack-hatcher-memorial-parkway-.html.