Four years ago, Triple Crown Bakery opened in a small space on Columbia Avenue in Franklin, drawing people down a couple blocks from Main Street with its sweet and savory pastries and elegantly decorated cakes. Now, owner and pastry chef Alena Vaughn has signed a lease to move to a bigger space with plans to become not just a bakery, but a spot for lunch and afternoon tea as well.
Vaughn said when she was starting her bakery, she envisioned a larger space with a more residential feel, but nothing like that was available. The spot they then landed in was perfect at the time.
Leonora Clifford, the daughter of the late John Green of John M. Green Realtors, recently approached Vaughn and said the space which formerly housed her father's company was available.
"Things always come to me when I least expect it, and she just really wanted us in there, and I definitely really wanted the space," Vaughn said.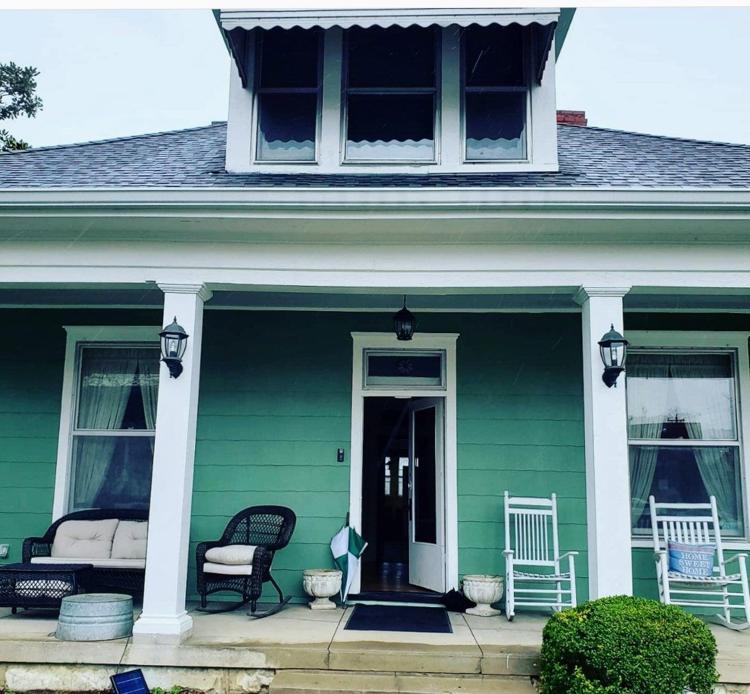 The Green house, now the bakery's new property, can be found at 118 Fourth Avenue North in Franklin, across the street from the Fourth Avenue Church of Christ.
Vaughn said as her business has grown, it quickly became time for its housing to grow with it.
"We have six people in a 500-square-foot kitchen," she said. "It's just time to grow, because we can't grow any more as a business without growing our space."
While the current property can seat about eight guests, the new building will provide a greater seating area with chairs and tables inside and on the porch. Vaughn envisions a dog-friendly area on the grass, as well, with picnic tables for guests who want to enjoy the sun.
However, seating will not be the only area of growth; Vaughn hopes to expand the bakery's breakfast and lunch offerings, including more sandwiches, salads and specials each day. She also wants to provide full tea service and lean into a broader brew selection.
"We want to focus more on serving teas and tea lattes," she said, adding iced tea to the list as well. "There's so many coffee shops in the area that we kind of want to specialize in the tea."
She hopes to designate certain times to "high tea" — sandwiches, desserts and all.
Vaughn said, in the future, she hopes to open the bakery on Sundays as well and participate in the Franklin Art Scene on the first Friday of every month. The team plans to open in its new location in August.
For more information, visit triplecrownbakery.com.