The Franklin Christian Academy class of 2020 made its grand entrance into the Church of the City parking lot in a line of pickup trucks, met by whooping, cheering and car honking during the school's drive-in graduation on Saturday. 
"No pandemic can keep this class down, for sure," said Hugh Harris, the headmaster of FCA, as students took their seat at the front of the church parking lot before rows and rows of cars. Friends and family tuned into a radio station to listen to the ceremony from afar.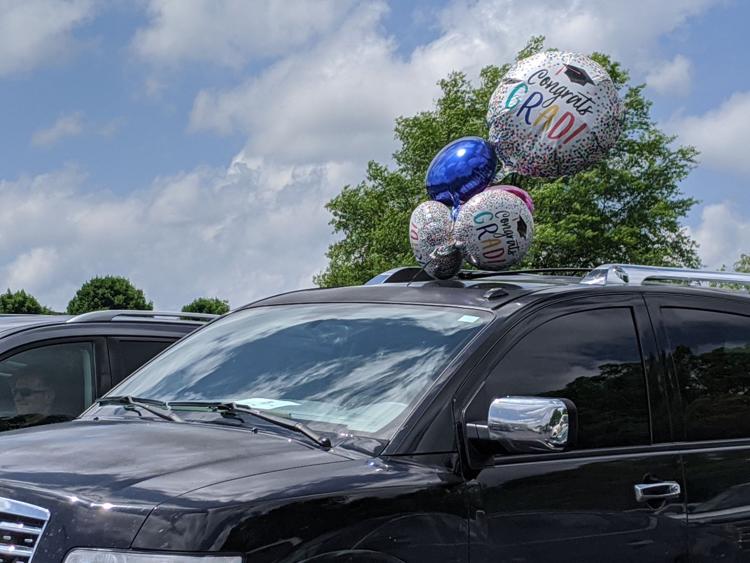 Harris shared that this class exemplified the school's three pillars — academics, community and discipleship — and shared specific memories or moments he has had with each of the 22 graduates. 
As several students took the stage to give a short speech, a theme of looking ahead continually emerged. 
"The class of 2020 will go down in history, but not because of a global pandemic, not because of what we have missed, but because of the impact we will have on future generations," said Keyla Hoyos, the class salutatorian. 
Abby Fong, the class valedictorian, added that students should take initiative in their lives and not waste time waiting on others or circumstances. 
Congressman Mark Green spoke at the ceremony, thanking parents and teachers for the hard work they put in for the students, then, using scripture verses from the books of Matthew and Luke in the Bible as metaphors, charged the students to build on what they received from those who have poured time and effort into their learning. 
"These teachers, these parents, these loved ones have poured into your life," Green said. "They have given you much. Now, much is expected."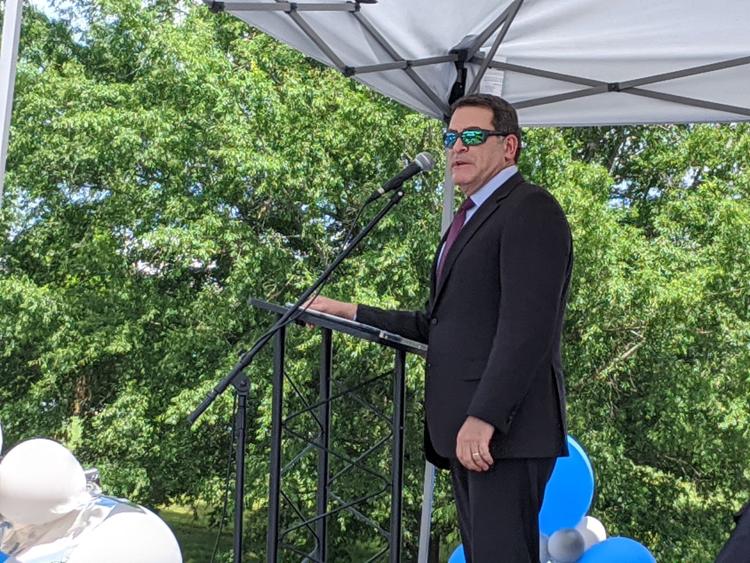 He also challenged the students to serve. 
"We go through life looking for the trophy, looking for the next diploma, looking for that next achievement when really it's just about serving," he said. "You can put all the nice, shiny things on your wall, but at the end of the day, it's not going to be enough." 
He shared that, at some point, everyone must learn that the act of serving must be reward enough, encouraging students to make a difference in others' lives.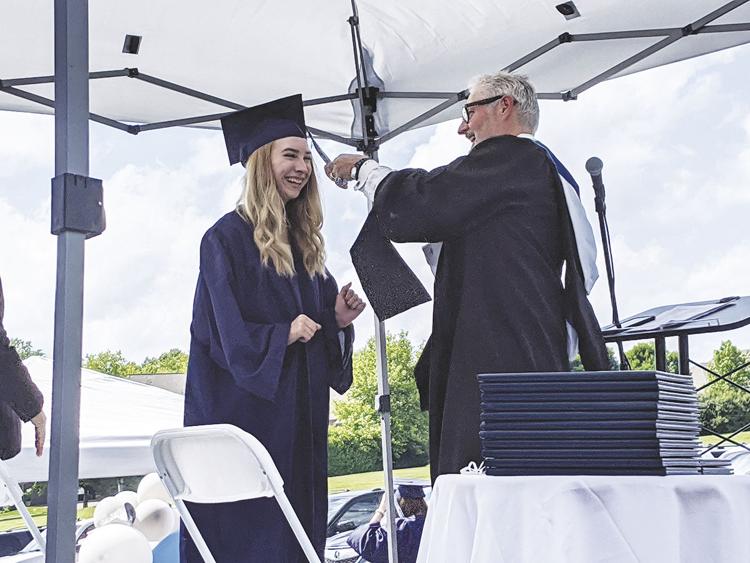 Then, with congratulatory honking from the audience of automobiles, students filed across the stage, picked up their diplomas and returned to their families' cars to celebrate.