On a fall Friday night, Darrin Kirby and his nephew, Clint, bustled around the back of the new Kirby's Kitchen trailer in downtown Franklin, packing up bags of French dips, pimento cheese burgers and barbecue trays. 
Kirby's Kitchen is an extension of Kirby's catering business, which nearly shuttered due to the COVID-19 pandemic. 
"With COVID hitting, all of my catering was in the health care industry," he said. "When all that got wiped out, we went from 100 miles per hour to nothing.
"After a week or so of COVID, my heart said, 'Let's order a food trailer and just do Kirby's Kitchen.'"
Kirby's trailer is the newest business to open in the parking lot between Bicentennial Park and French's Boots in downtown Franklin, joining neighbors Tiny Little Donuts and Southerner's Coffee.
He even has a family tie to the location. His father worked briefly as a car salesman at that spot when French's Boots was a car dealership in the 1980s.
A native of the Grassland area, Kirby, who goes by his last name, said his passion has always been for food. 
After graduating from Franklin High School, Kirby opened the Grassland Grill in 1992. With Fieldstone Farms being built at the time, he saw an opportunity for Southern comfort food in a family-friendly environment. 
"We opened the grill just kind of doing that blue-collar food," he said. 
Industry burn out and the birth of his first child led Kirby to sell the grill in 2004. It closed soon after. 
Kirby worked in real estate for the next decade but retained his love for preparing and serving food. In 2014, he began a catering service, which he continues to run, though at a slower pace since the pandemic began.
His current offerings at the kitchen are similar to what he served at the Grassland Grill.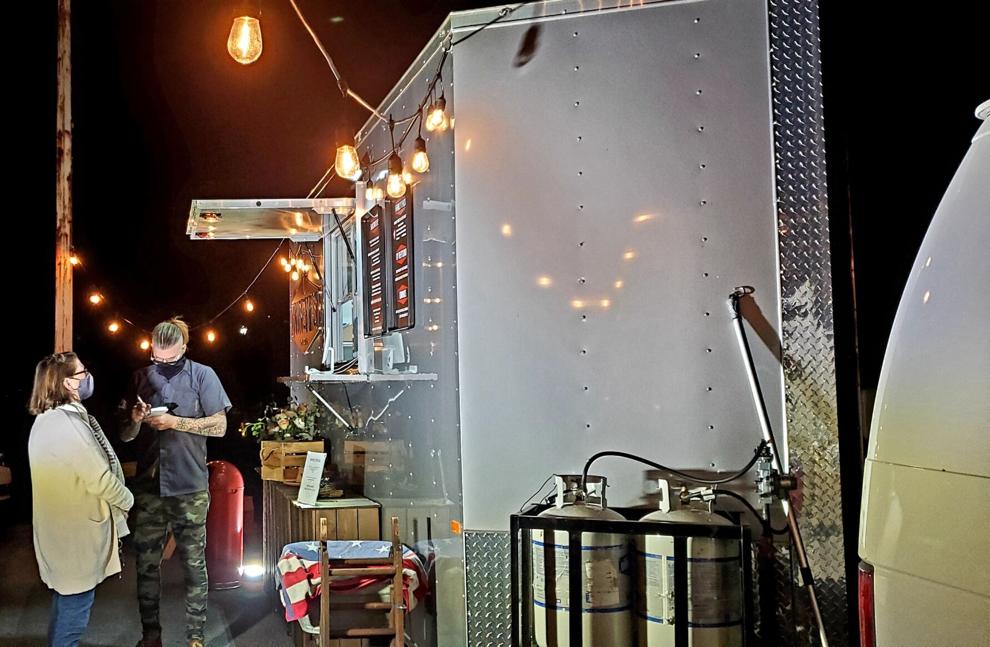 "Franklin's not like it was when I grew up; every restaurant is fancy and everything is expensive," Kirby said. "The type of food, the atmosphere when you walk up, it's friendly and affordable for everybody."
The menu includes hot sandwiches, burgers, chili and a family barbeque pack that feeds four. See their Instagram @kirbyscateringkitchen for more information on weekly specials. 
Kirby has spent 30 years in the restaurant and catering industry, and he hopes the kitchen becomes a permanent fixture in Franklin.
He already has a picnic bench out front so customers can sit and eat, with fresh flowers and twinkle lights hung, but he hopes to expand with more outdoor seating when the weather warms. 
"My vision was to turn that into a go-to spot, and where it's nice and classy, and people feel at home," Kirby said.
Unlike other mobile restaurants, Kirby plans to operate less like a food truck and more like a restaurant.
"I'm not a truck, I'm a trailer," he said with a chuckle. "I want to be the guy where you know where I'm going to be on these days every week."
Kirby's Kitchen is currently open for dinner from 4 to 8 p.m. on Wednesday through Saturday.