Many churches in Williamson County have large campuses, and First Presbyterian Church in Franklin has been working on putting its acreage to good use over the last decade, hoping to better steward its resources and even reduce a water runoff issue on the grounds.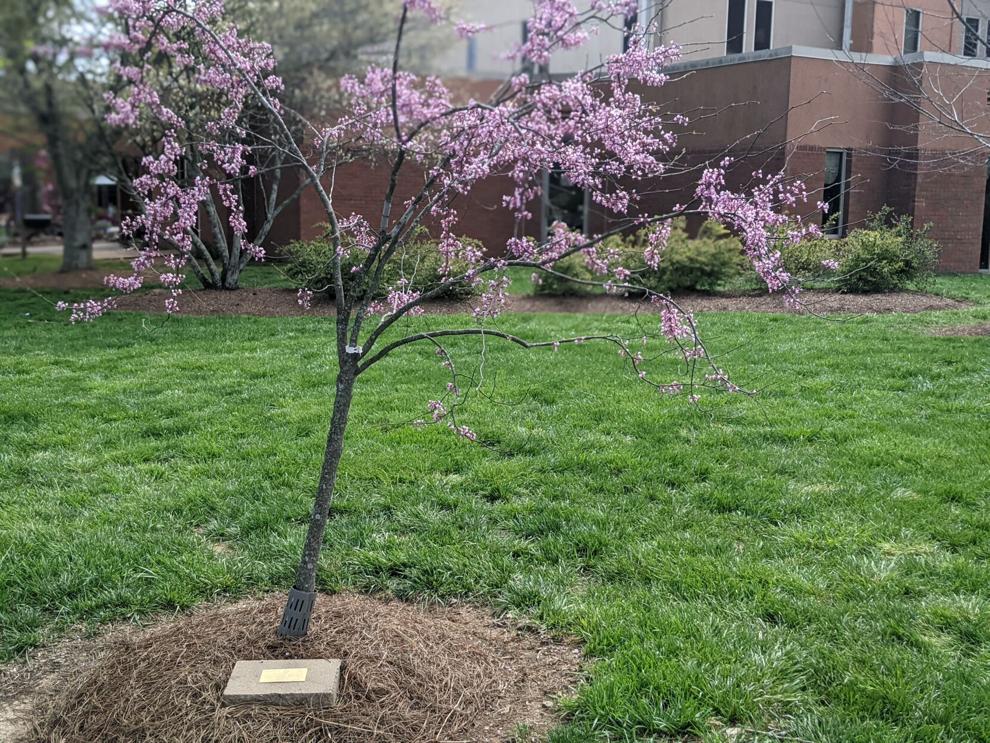 Since 2009, the congregation has slowly been adding memorial trees to its land, commemorating deceased members or recognizing current ones, and replacing dead or invasive plants with a diverse array.
Today, the grounds contain about 180 trees, including 46 different species, and has been named a level-one arboretum by the Tennessee Urban Forestry Council.
Jim Mahurin, one of First Presbyterian's longtime members, has been one of the leaders of this landscaping project from the beginning. He grew up on a farm, but he said since making a personal commitment to helping oversee this ongoing process of managing the grounds, he has learned a lot.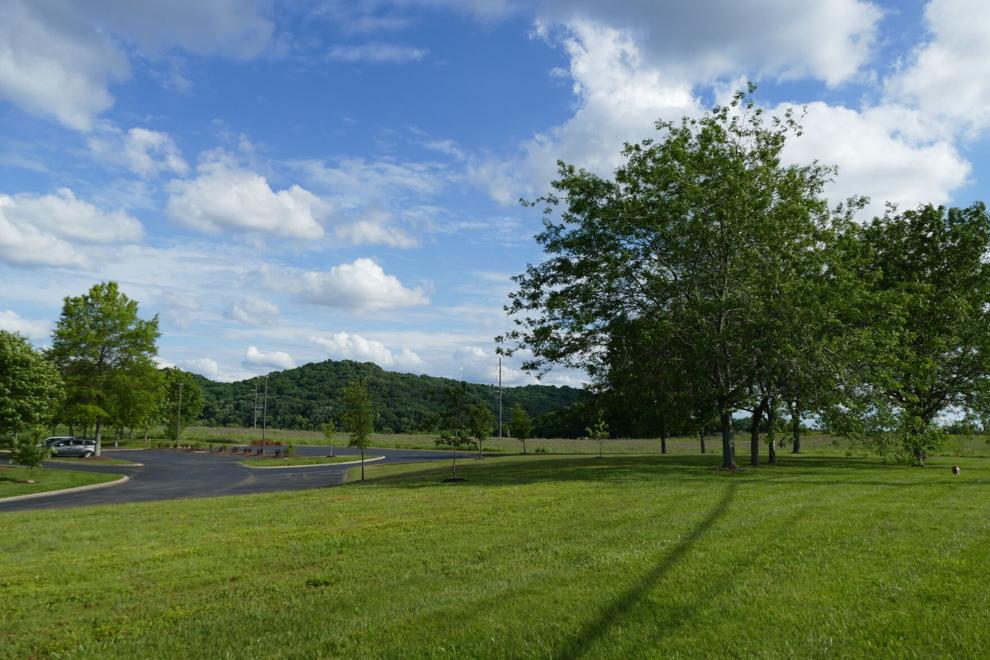 "There are a lot of very complex issues involved, and I am an amateur, so the learning curve has been steep," he said, while also noting that he has completed a master gardener program in Williamson County and has earned a certificate for completing the Tennessee Valley Wild Ones native plants program, which most people besides perhaps professional botanists would not likely lump into the "amateur" category.
Long before the church bought the property on Legends Club Lane, the land was strip mined for phosphorous, Mahurin said, and to this day, the soil conditions are so poor that it is difficult for plants to thrive there. He said rebuilding soil takes centuries, but it's his mission nonetheless.
"It takes 100 years to grown an inch of topsoil, and you can lose it all in an afternoon," he said, adding that the church has hired landscapers to consistently aerate, overseed and occasionally fertilize the grounds to help the rebuilding process.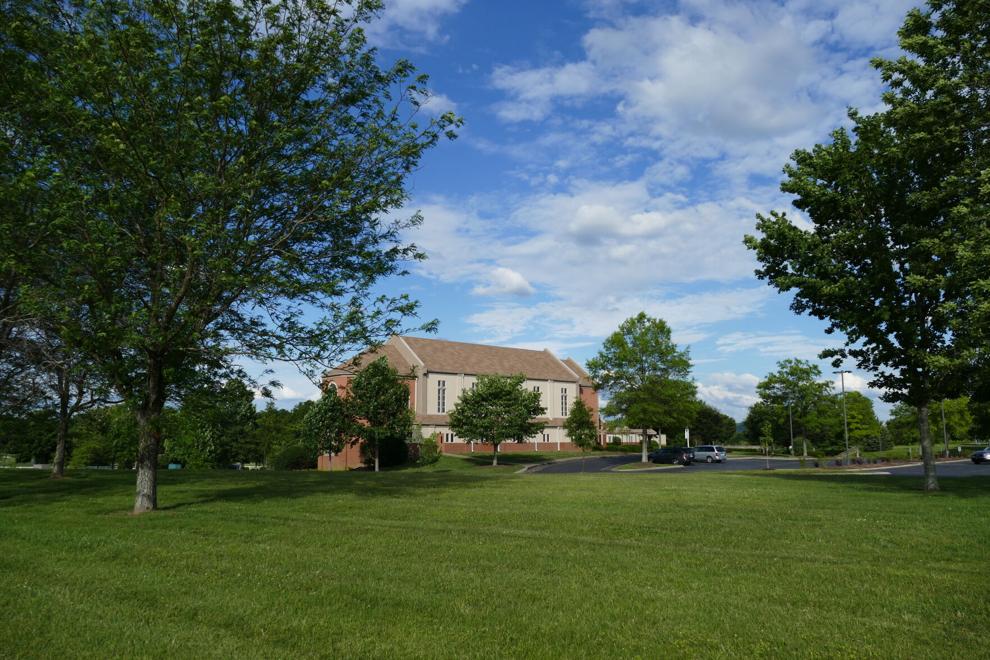 The church has planted a variety of native plants, which Mahurin said grow deeper roots and provide greater benefits to the land and the local ecosystem, as they not only enrich the soil but also provide food and shelter for local wildlife.
"I look at much of the landscaping business as really being exploitive," he said. "They want to sell stuff that grows fast, looks good, fits in a box, what have you."
But Mahurin takes a more long-term approach, sharing that many of the young trees the church has planted may take 25 years to mature but will last for 75 to even 800 years, rather than, say, 20 years like Bradford pear trees, which mature fast, bloom fast, die fast and are largely considered an invasive species. The church used to have Bradford pears and many other "grow fast, die fast" species that have since died or been removed.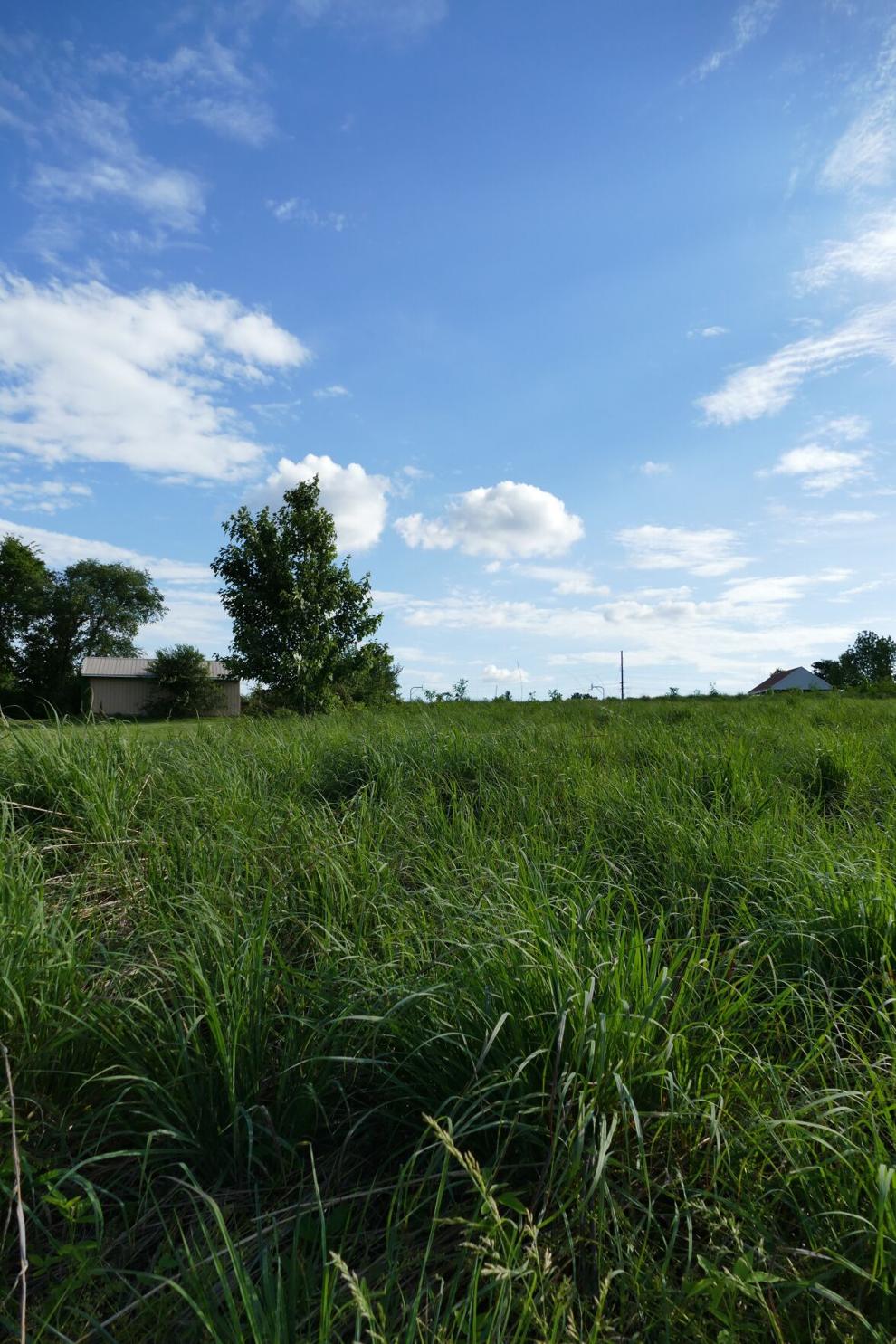 One significant factor that jumpstarted this landscaping project was a major water runoff issue on the land.
Mahurin said the soil was — and still is — very dense, so much so that it once broke a heavy-duty post hole digger. Water would run off the roof of the church building, the parking lot pavement and the tough land and overflow onto the surrounding road. Mahurin recalled the city of Franklin a couple decades ago asking the church to address this issue.
The church's solution was to plant native grasses in one of its large fields that would, with 10- to 11-foot roots, be better equipped to soak up rainwater than the turf found on the rest of the property. For the remaining property, the church has planted a mixture of native and non-native trees and shrubs.
While the native trees are most beneficial to the soil and wildlife, the non-native plants bring different colors and textures church members want to see on campus.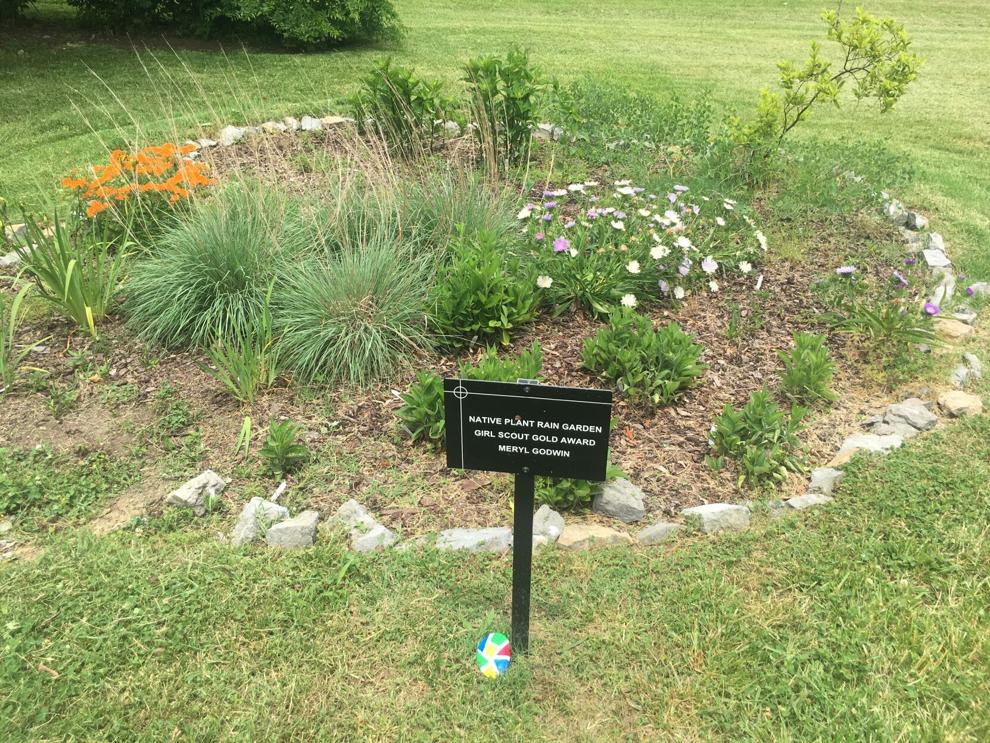 The church has embraced the cause, as members continue to plant more and more memorial trees across the property at their own expense. A Girl Scout, Meryl Godwin, even worked with the church to create a rain garden for her Gold Award project, channeling water from the parking lot into a small circle of plants that may divert up to 10,000 gallons of water per year.
Additionally, Boy Scout Dylan Raines identified, labeled and mulched each tree on the property, in addition to applying for the church's arboretum certification for his Eagle Scout project.
While many of the trees and plants are still young, Mahurin said the property, following the heavy rains that caused flooding throughout Franklin on March 27 and 28, did not look like a giant puddle but rather "looked like wet grass." The water runoff problem has been sufficiently reduced.
Birds can be also seen flitting from branch to branch on the church campus, and the trees provide shade for the window-heavy building and outdoor seating areas. For Mahurin, the landscaping is a matter of responsibly stewarding what the church has.
"I look at it as, 'How do we utilize our resources?'" he said. "We were simply wasting our resources and creating problems for ourselves with the water runoff and unused surface area."
He hopes that other churches with large, wide-open spaces will similarly consider planting foliage to benefit the environment and better utilize its space.
"The fact that you have 9 or 10 acres that no one ever steps on is … a tragedy to me," he said.
Just one tree at a time, a landscape can be totally transformed for enrichment and enjoyment. Everyone is invited to explore the arboretum any time.