When Centennial High School graduate Raymond Cruz passed away from Ewing's sarcoma in August of 2019, he left behind a legacy that continues to be recognized. 
During his three-year battle with cancer, the 19-year-old raised money for cancer research and inspired others through his passion for music.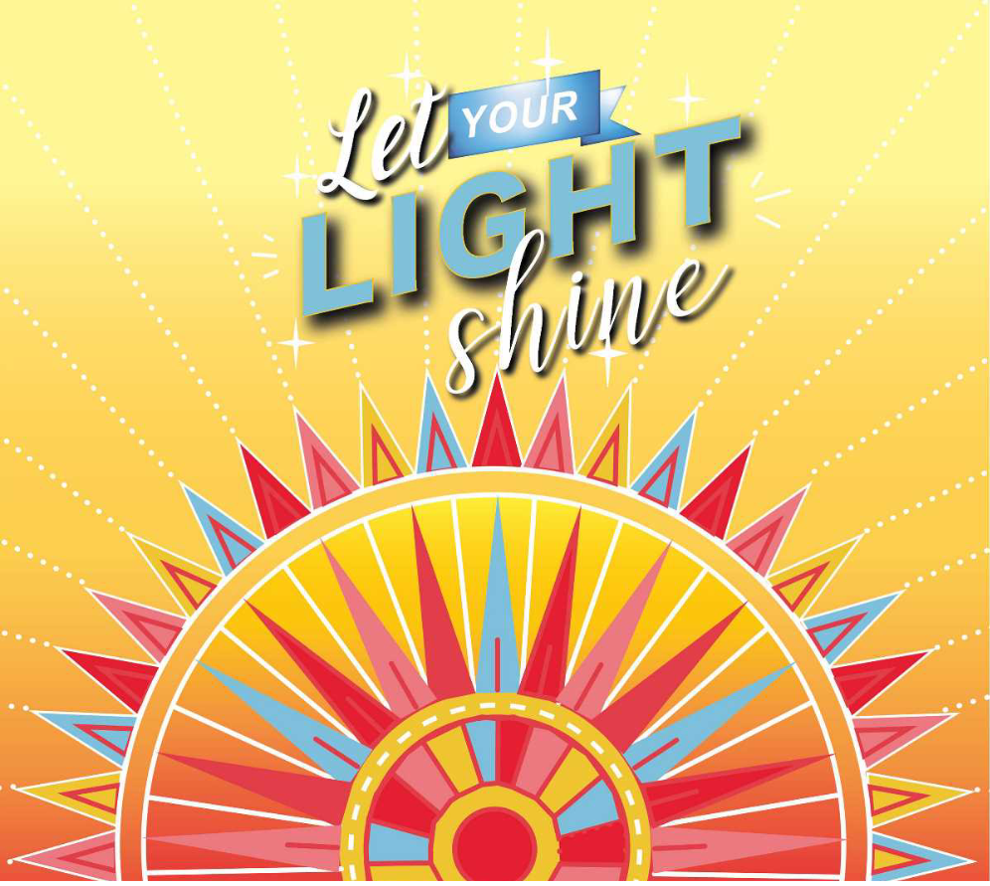 Now, his family plans to honor him and raise cancer awareness through his nonprofit, Ray of Light, with a new mural. The words "Let Your Light Shine" will be superimposed on a bright yellow background with a half sun emanating rays of red, blue and orange. 
The project was unanimously approved by the Franklin Public Arts Commission and passed through the Board of Mayor and Aldermen on Jan. 12. The mural will be located on a fence outside the Cruz family business, Riley's Salon, on Columbia Avenue. 
Artist Amy Stielstra will begin painting the mural in February from her studio. It will be painted on plywood paneling with a marine-grade seal, then transferred to the location to be framed and lit in March.
Cruz's mother, Blandina Vergara-Cruz, said her son inspired their entire family with wisdom beyond his years. Sickness brought him a new perspective for what mattered most in life. 
"When he got the cancer, he realized he didn't know what his purpose was," Vergara-Cruz said. "He said, 'This is my calling. Who would have thought that God would bless me to leave something behind?'"
Cruz didn't want to merely leave a legacy about himself, but one of community service, especially in young people. 
The Cruz family moved to Franklin from Las Vegas 14 years ago and quickly became involved in their new community. Vergara-Cruz and her daughter, Riley, founded Dreams Do Come True, an events company for children's princess parties, nearly a decade ago. They expanded the business to include a venue and hair salon, which became Riley's on Columbia. 
Vergara-Cruz has also been involved with Pull-Tight Players Theatre and other local theater groups and was on the committee of the Tennessee Kids Arts Festival in Franklin.
Her background in events rubbed off on her son, who was an avid singer. His "Shine Your Light" vocal competition in 2019 raised funds to assist families in need, primarily for kids with childhood cancer. Though the 2020 competition was canceled, Vergara-Cruz said they will safely continue the tradition in 2021with an outdoor performance at Academy Park this spring. 
Throughout his time in treatment, Cruz also raised money to donate $10 Kroger gift cards and snacks to patients at Vanderbilt. Though COVID-19 has curtailed the snack donations, Vergara-Crus still collects and donates gift cards in his memory. 
The mural was something Cruz discussed with the family before his passing. 
"Everything about him was about sunshine," his mother said. 
The mural will also feature a URL code people can scan to be directed to the nonprofit's website, where they can learn about his story and different charitable efforts in Franklin.
"We are the Volunteer State and the Volunteer community," Vergara-Cruz told the Franklin BOMA in December. 
She told the Herald her son wanted his legacy to be one of continued support for the causes he cherished. 
"He's still here," Vergara-Cruz said, "and this mural is going to make a huge difference."
For more information, please visit 
www.DreansDoComeTruePrincessParties.com