National Research Center (NRC) at Polco and the International City & County Management Association (ICMA) have announced the city of Franklin is the winner of two Voice of the People (VOP) Awards for excellence in education and enrichment and excellence in community engagement. 
The Voice of the People Awards are the only national awards that honor local governments based on feedback from residents.
Franklin's award recognizes its high ratings on The National Community Survey™ (The NCS) and its intentional, data-informed decisions.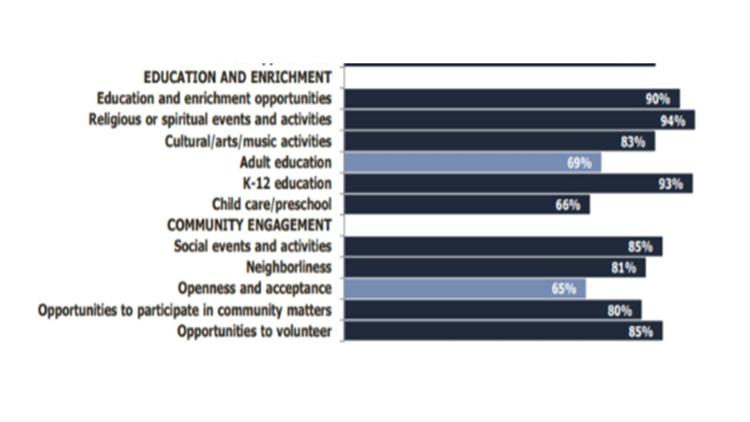 In the category of education and enrichment, Franklin scored highest in religious or spiritual events and activities, with K-12 education scoring second highest. In the community engagement category, the two areas rated the highest were social events and activities and opportunities to volunteer, followed by neighborliness. To see the full survey, visit https://www.franklintn.gov/government/departments-a-j/finance-administration/the-national-citizen-survey. 
The National Community Survey™ (The NCS) is a tried and trusted community survey that provides a comprehensive and accurate picture of resident perspectives on local government services, policies and management. Results draw from the largest resident opinion database of its kind, representing well over 30 million Americans. The NCS compares local results with benchmarks compiled from surveys conducted across the U.S.
"We recognize these amazing communities that are shining examples of how to engage residents to improve quality of life and deepen trust and transparency," said Nick Mastronardi, CEO of Polco. 
"This is a great reflection on how our community is faring in comparison to other communities across the country," Franklin City Administrator Eric Stuckey said. "Our city team works hard to make Franklin the best it can be. This survey shows our success and also areas where we can grow and do better."
The 12th annual Voice of the People Awards were presented at ICMA's digital conference: Unite Sept. 23-26, 2020.