Many times, the word "school" evokes thoughts of exams, algebra, history books and essays, but the Franklin Special School District colors outside the lines as it goes to great lengths to focus not only on academics, but on art as well.
For about 15 years, the FSSD Board of Education has highlighted a student artist of the month at its meetings, bringing a bit of color to each agenda packet. FSSD Communications Director Susannah Gentry said traditions like these reflect the district's efforts to round out a child's learning experience with visual arts, music, physical education and more.
"One of the hallmarks of the Franklin Special School District's belief system is the education of the 'whole child,'" she said. "While annual state testing gives our community a yardstick by which we can measure academic achievement and growth, we wanted to be able to show the community other curricular achievements."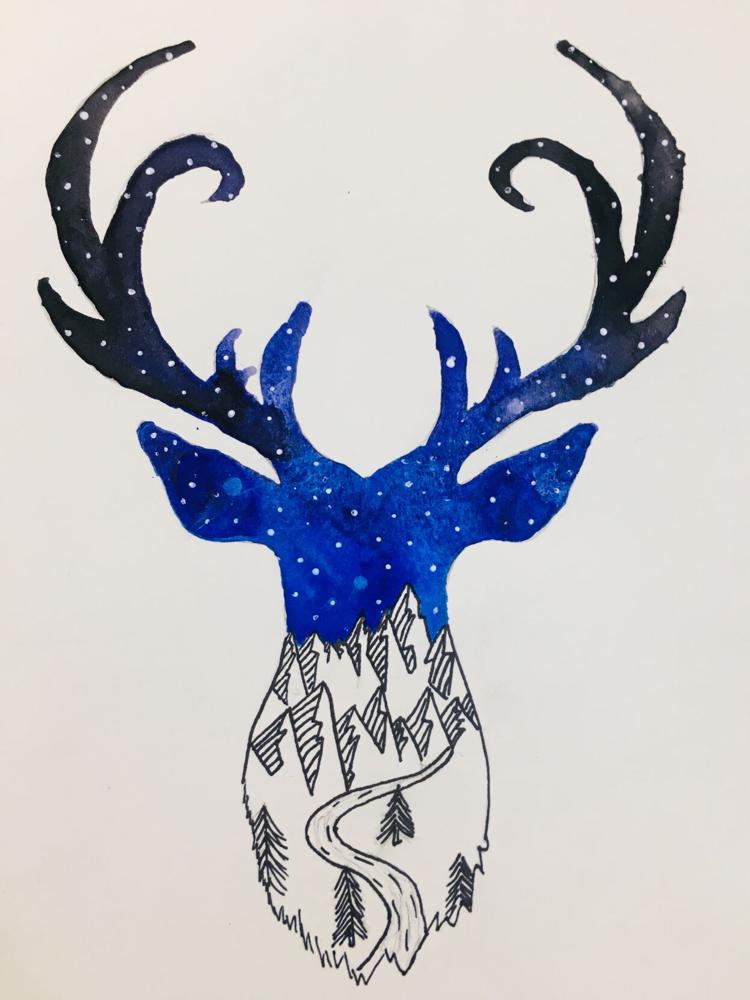 Art is one of those achievements. When students are chosen as student artists of the month, their artwork is featured at that month's board meeting and on employee birthday cards for that month.
Board Chairman Robert Blair also organized a partnership with Sonic Drive-In. For the last few years, featured students have received $15 Sonic gift cards alongside their certificates of recognition.
"It's a great time. Parents usually come, and even their teachers, and take pictures of them getting their little certificate," Blair said, adding that it's a good way to get students involved with the school board meetings.
Student artwork also has the opportunity to be hung at the central office and temporarily at the Frist Art Museum in Nashville for an annual art show. The art show was canceled this year due to COVID-19.
Through these events and traditions, the schools provide a way for the community to celebrate the students' artwork with the district and encourage kids to look at multiple and varied career paths after school.
"By celebrating all of the areas that contribute to the 'whole child' learning experience, we hope that we are showing children that there are many areas where passion can lead to success, both in school now and later as possible career choices," Gentry said.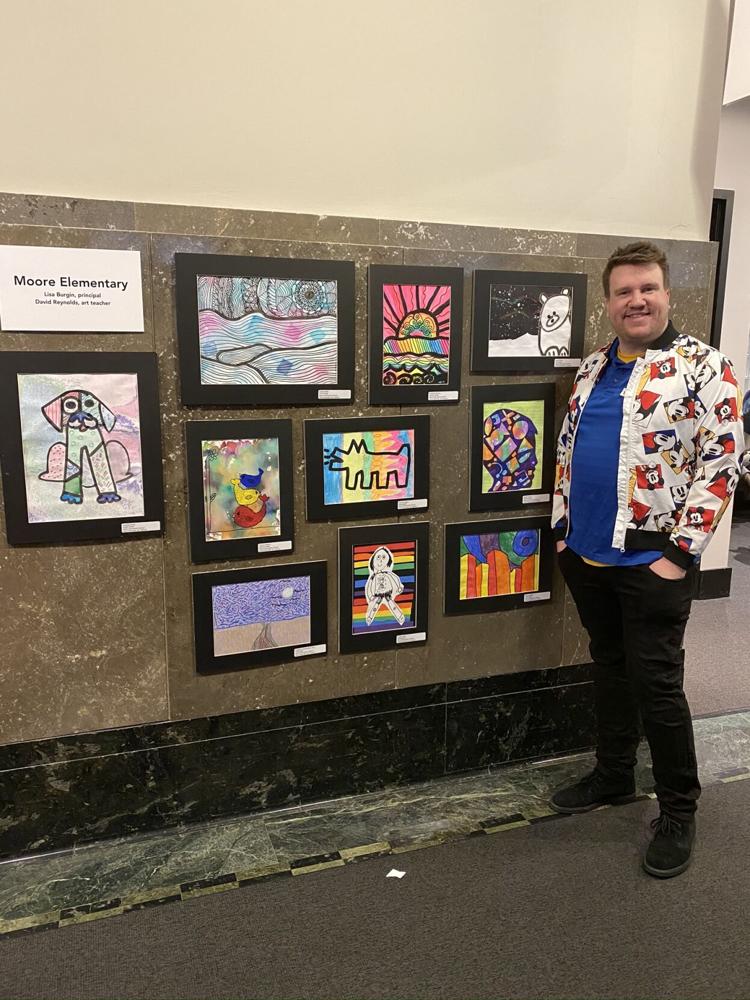 For David Reynolds, art educator at Moore Elementary School, teaching art skills is certainly important, but his classes are about more than that. He seeks to build relationships with his students and build confidence in those who might struggle with other subjects.
"The thing that I like the most … is seeing students who maybe don't find as much success in PE, or maybe they don't find as much success in the general education classroom, but they can come to our class and feel like they have an outlet, they have somewhere where they can show their skills," he said.
Reynolds teaches grades K–4 every three days, teaching kids basic art skills through various media — drawing, painting, collage, sculpting and more — while also providing occasional times for students to freely experiment. He shared that most of his students are just happy to create, and being periodically recognized by the district for those creations is the cherry on top.
Of course, it's exciting for teachers when their students are recognized for their handiwork, and teaching excellence is Reynolds' primary goal, but what makes the job special is not knowing that a student's art is "good" but being able to provide a refuge for his students to express their emotions or just unplug.
"I know that when they go home, things are not the same for every student, so when they come to school, … even if it's just one 30-minute class with the art teacher, they know that they have an opportunity to just be themselves and be comfortable and relaxed," he said. "When I think back over the most important moments, it's when I know hard stuff has happened at their home, and they come here, and they're in my class, and I see them be so resilient and so positive, and they're just right back in it creating. And knowing that I get to provide them that opportunity — it really makes the job for me."