On Christmas Day, Danny and Teresa Anderson were celebrating the holiday at their home in downtown Franklin when they smelled smoke and saw flames in the back of their home.  
The family exited the home without phones or other personal belongings. They had no idea the fire would leave them with only the clothes on their backs.   
Although 911 lines were not functioning, a family member had received the Williamson County Everbridge notification earlier in the day and knew to call the alternate number. 
At approximately 5 p.m., the Franklin Fire Department was dispatched to the house. Flames moved quickly and were seen as far away as Station 7, located at the Williamson County Ag Expo Center.   
The Franklin Fire Department is investigating the cause of a Christmas day fire that destroy…
The Williamson County Rescue squad was called to assist, bringing three tanker trucks, two pumper trucks and scores of volunteer firefighters to the scene.   
While the fire appeared to have originated in the attic, the cause is still under investigation. The Andersons' cars were also lost in the fire.   
Thanks to the first responders, a neighbor's house was protected from sustaining damage.  
"The loss is estimated at $2 million, and thankfully, the damage did not extend to the neighboring home," Franklin Fire Battalion Chief Tyler Crews said.   
Danny Anderson is the managing broker of Parks in Franklin. He and Teresa are well known for their generosity and kindness in the community. Now, they're the recipients of an outpouring of kindness and support.   
"It is pretty devastating. We would like to thank the first responders for trying to save our home," Danny Anderson said. "The community has been unbelievably supportive. We are speechless."   
He described a lot of little miracles, including an angel being the one thing left untouched by the fire.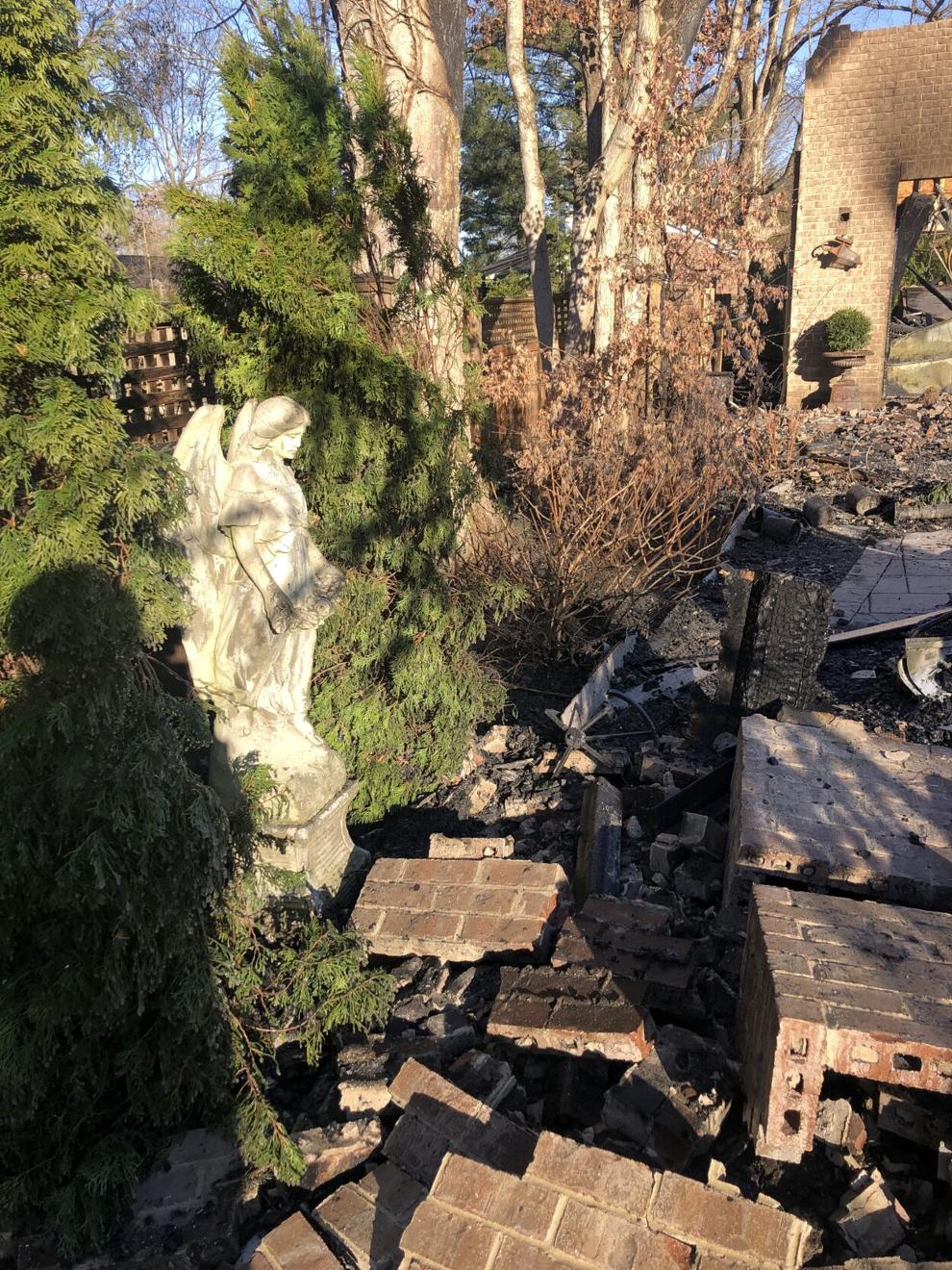 "We were in awe," he said. "You can't tell me that the only two things saved were an angel and a cross, if that doesn't send a message." 
Cameron Anderson, married to Danny and Teresa's son, Reid, shared on Facebook how the community can help. 
"It's difficult to accurately assess all the things they will need on the road ahead since they are starting from scratch," she wrote. "The best way to love on them would be a gift card to somewhere they can use in the weeks to come as they begin to build their life back. Generic Mastercard/Visa gift cards would probably be ideal since their head is still spinning on where to even start."  
The couple are staying with their son and daughter-in-law as they begin to rebuild their lives and will be moving temporarily to Harpeth Square.   
Gift cards, notes and donations can be mailed to 502 Braylon Circle, Franklin, TN, 37064.