Franklin is inching closer to getting its own ice rink along with a number of other courts and fields, all on the same property as a restaurant and retail plaza.
Though this development will take at least two to three years to complete, Warhorse Venture Partners is excited about its next project: the Franklin Sports Complex.
Eric Kaehr, founder of the Middle Tennessee development firm Warhorse Venture Partners, said he talked with a friend whose son is involved in local hockey but has to go up to the Nashville area to play.
"This conversation kept growing on how we don't have any local ice," Kaehr said. "I started to dig more, started to look at what happened with A Game, talked to the county mayor, talked to the city mayor and within our team really started to formulate a hypothesis on where we could start looking to develop a facility like the Franklin Sports Complex."
After lots of preliminary work, Kaehr and his team are planning to develop an ice rink and indoor sports facility fit for football, soccer, infield baseball, lacrosse, basketball, volleyball, badminton, gymnastics — you name it — on 25 acres in southeast Franklin, near the Williamson County Ag Expo Center. Kaehr also envisions an entertainment area with restaurants, retail and an outdoor patio.
He has even thought about how the exterior of the buildings will fit in with the local aesthetic.
"We're very thoughtful with the way we design buildings, the way they fit in communities," he said. "The goal here is to use a mixture of materials — some dark brick, more traditional-feeling buildings for the hockey facility and for the multisports complex, … and then adding some modern touches to it, so some sharper lines at entrances and some dark, powder-coated metal."
Kaehr said he imagines the retail area a little brighter by comparison.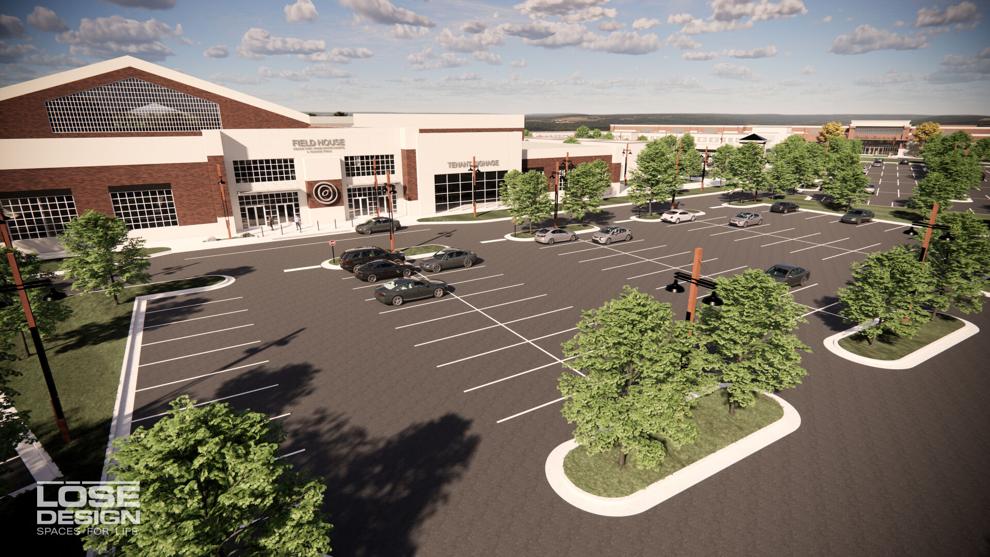 He said as someone who lives in the area, having community input on this project was very important to him. On Thursday, Warhorse held its third community meeting to share details on the project and gather feedback, and it plans to hold another meeting before the Franklin Planning Commission meeting on Thursday, Dec. 10, when the commission will vote on amending the city's land use plan to support Warhorse's proposed use of the property.
"We want to continue to offer information for the community and, frankly, be good community stewards for our neighbors," he said.
He shared that so far he has received a lot of positive feedback from Williamson County, which he dubbed a "very sports-oriented" community.
"We frankly deserve to have a facility like this in our area for our kids," he said. "I know there are a lot of families that commute from here in Franklin and Brentwood out to Antioch and out to Bellevue, but for the amount of kids within the county that are part of travel hockey and a part of major sports, it was something that really became a big need, and it became very visible to us that we have the ability to solve it if we could do it the right way."
Kaehr, like the greater community, is an "avid sports fan," and he started his two kids, 6 and 4 years old, early with his oldest already having completed his third baseball season and his youngest interested in gymnastics. He shared that, though this complex will not be complete within the next year, he hopes it provides an outlet for kids who are struggling due to the pandemic or otherwise.
"With what's going on in the world right now, it's very chaotic. There's a lot of pulling and tugging and a lot of emotions," he said. "And sport is a fantastic outlet for that. … It's building positive influence in their life, keeping them active, socializing them, teaching them about winning and losing, how to be good team players. It's just a big part of development in kids and can provide them with the life skills that they need to be very productive adults."
Kaehr welcomes community involvement in this process and encourages locals to go to FranklinSportsComplex.com or visit the Facebook page for the complex to stay updated. The next community meeting is yet to be announced but will be included on these online platforms.