The Mack Hatcher Memorial Parkway northwest extension is two months ahead of schedule, according to a recent update from the Tennessee Department of Transportation.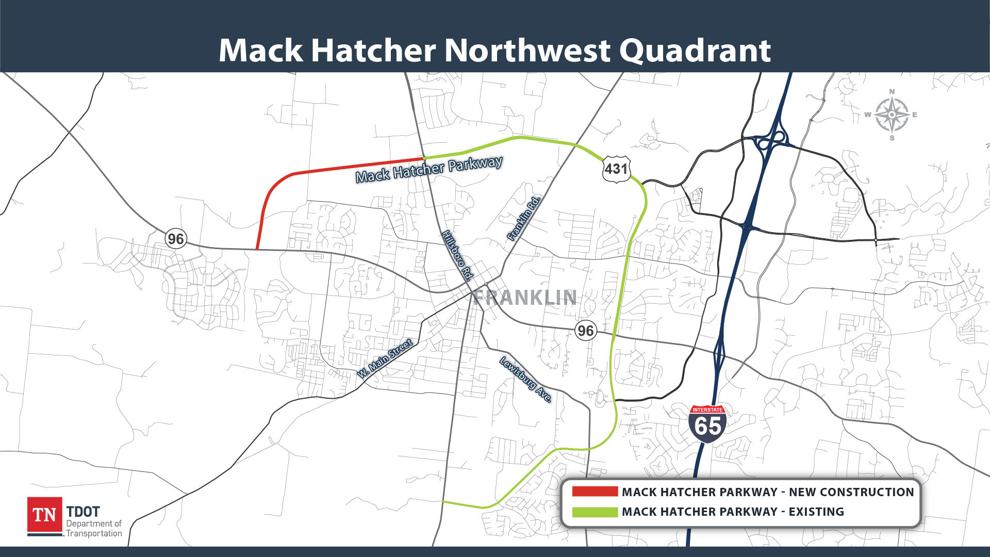 The $45.1 million project, which began its construction phase at the end of 2018, was originally slated for a November 2021 finish, but recent projections set the tentative completion date at September. This puts the road's completion one month ahead of the new Williamson County Animal Center facility on Old Charlotte Pike.
The northwest extension project is in its first phase, which includes a two-lane road from State Route 96 West to Hillsboro Road, a single bridge crossing over the Harpeth River, a multi-use path and road access points at Hillsboro Road, Del Rio Pike, Old Charlotte Pike and 96 West.
The second phase of the extension, which has not yet been funded, will widen the project to a divided four-lane road, including a second bridge crossing over the river.
"This has been an important project — the No. 1 for Franklin — for a long, long time," Franklin Mayor Ken Moore said in 2019 during a tour of the construction site. "It's been so long I can't remember."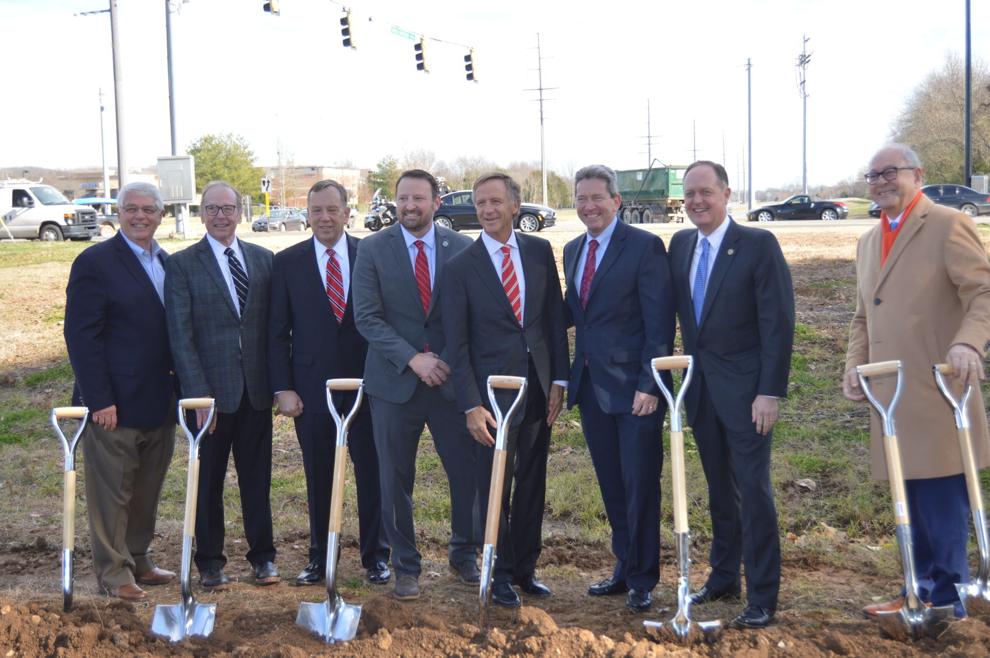 This project is part of a decades-long effort to turn Mack Hatcher into a complete loop around the city of Franklin. After phase two of the northwest extension is complete, for which no timeline is currently available, all that will be left to complete the loop is to connect Highway 96 West with the road's southernmost point at Columbia Avenue.
For more information about the Mack Hatcher extension, visit tn.gov/tdot/projects/region-3/state-route-397--mack-hatcher-memorial-parkway-.html.