After decades of discussion and years of work, the first phase of the Mack Hatcher northwest extension project is finally coming to a close.
According to the Tennessee Department of Transportation, the new stretch of road will open on Oct. 31, and a ribbon-cutting ceremony will take place on Nov. 4.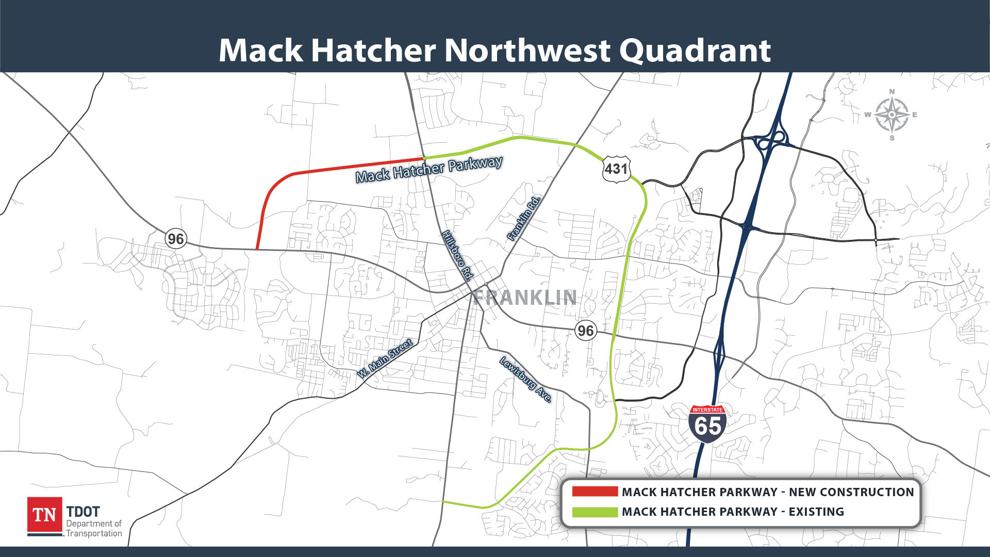 This $45.1 million project, which started construction at the close of 2018, will extend Mack Hatcher Memorial Parkway as a two-lane road from its intersection with Hillsboro Road over to New Highway 96 near Westhaven with a single bridge crossing over the Harpeth River and a multiuse path. The road will also include access points to Del Rio Pike and Old Charlotte Pike.
Phase two of the northwest extension, which has not yet been funded, will widen the road to four lanes and will include a second bridge crossing. Eventually, TDOT and the city of Franklin envision adding another leg to the road in the southwest part of the city, which will create a complete loop, connecting New Highway 96 and Columbia Avenue.
For more information about the project, visit www.TN.gov/tdot/projects/region-3/state-route-397--mack-hatcher-memorial-parkway-.html.