Maple Street Biscuit Company opened the doors of its newest location to the Brentwood community last month and is excited to graciously serve comfort food with a modern twist.
The Brentwood community store is Maple Street's first Nashville-area store and the sixth in the state of Tennessee. Another store on 8th Avenue South in the Berry Hill area of Nashville opened June 2. Brandon Rogers will be overseeing the new store as community leader.
"We are thrilled to get to serve these communities," Maple Street founder and CEO Scott Moore said. "Pull up a chair at one of our community tables, grab a cup of our famous Maple Tap coffee, with just a hint of maple flavoring, and tell us your story — we look forward to meeting and serving you."
Maple Street is known for its fresh, made-from-scratch biscuits and strives to provide a strong sense of community. The company specializes in comfort food with a modern twist, crafted from scratch and using quality ingredients.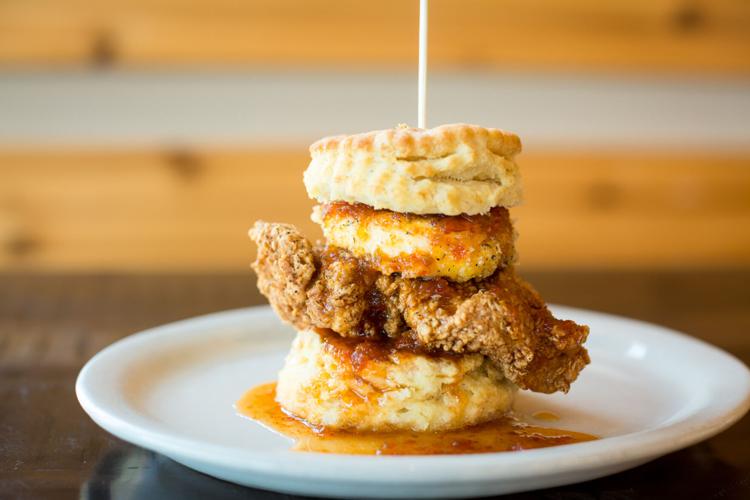 The menu features many brunch favorites, such as biscuits made fresh throughout the day, biscuit sandwiches — including "The Squawking Goat," which was featured on The Food Network — waffles with bacon and asiago cheese, orange juice freshly squeezed to order, and coffee that is roasted in small batches in Maple Street's own coffee roasting facility.
Maple Street is more than just biscuits. The company's mission is to help people, serve others and be a part of the community. With a focus on gracious service, immaculately clean stores and comfort food with a modern twist made consistently, the Maple Street hopes you will feel at home the minute you walk through the doors. Every Maple Street store exists to serve by getting to know each guest, being a place team members are proud work and giving back to the community.
The Brentwood store is open Monday through Friday from 7 a.m. to 2 p.m., Saturday from 7 a.m. to 3 p.m. and Sunday from 8 a.m. to 2 p.m. The store is located at 203 Franklin Road, Suite 120, in Brentwood.
For company news and updates on store openings, follow Maple Street Biscuit Company on Facebook at www.facebook.com/maplestreetbiscuits and Instagram at www.instagram.com/maplestreetbiscuitcompany.