Christmas is over, but three Franklin residents got special deliveries Monday topped with a big red bow.
FrankTown Open Hearts gave away three cars to people in need, two to teens who have diligently participated in the nonprofit's programs for years and another to a mother of two FrankTown students.
FrankTown is a nonprofit that works with Franklin's inner-city youth to teach life skills and offer mentorship in addition to ensuring they are fed and have help to complete their homework. All in all, the goal is to help the kids find what they want to do in life, and that involves learning some practical skills, such as cooking, sewing, fishing, woodworking and basic auto mechanics; expressive skills, such as dance, music and art; and participating in community service.
The students' hard work sometimes earns rewards like a trip to New York City, an opportunity to buy Christmas gifts for the whole family, or in this case, a new car.
"We've helped at GraceWorks [Ministries] a number of times, and we do a lot of park cleanup," said Crystal Tinnon, program director at FrankTown. "They have to do that as a part of our program to get rewards anyways — pass all your classes and do community services and show up at FrankTown and have good attendance and behavior — and then we do things like give cars away."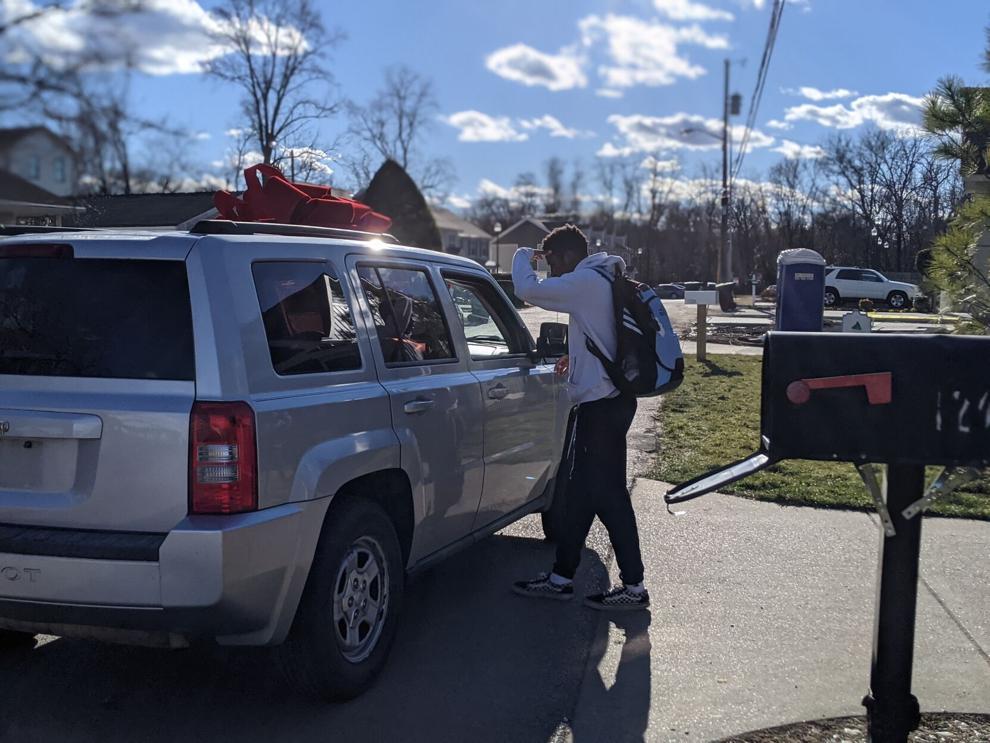 Malachi Pointer, a junior at Centennial High School, was the first to receive a new set of keys on Monday. He has been in FrankTown for most of his life, and Peggy Franks, with whom Pointer lives, said she remembers seeing him off on the FrankTown bus as a little kid with just as much love for the nonprofit as he has for it now.
"He loved FrankTown, and he still loves FrankTown," she said.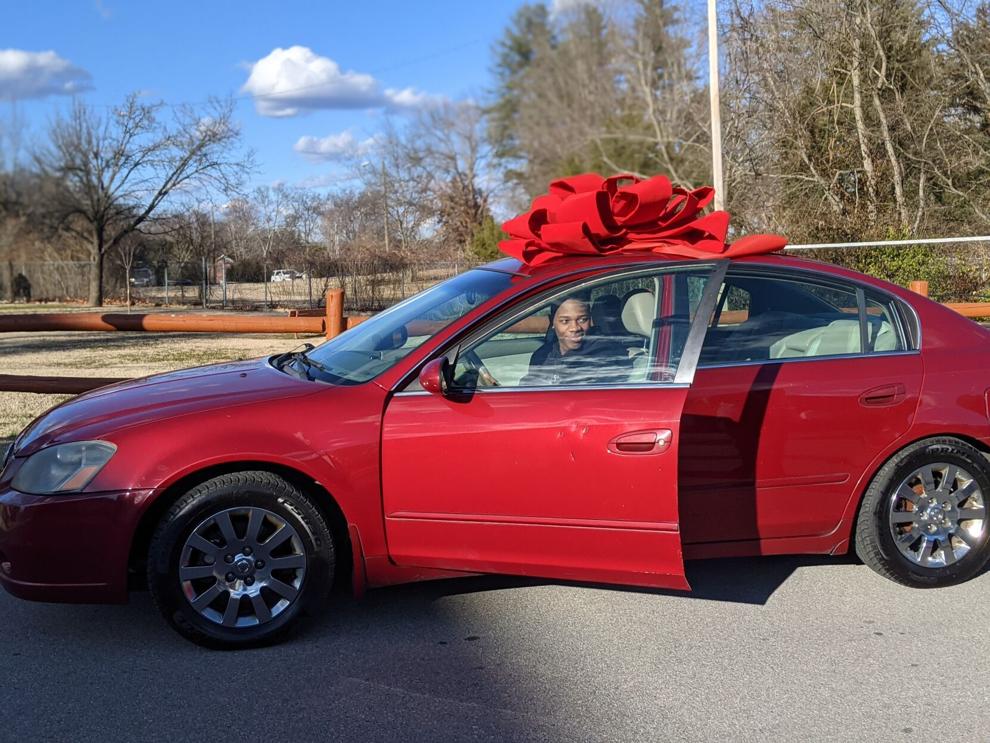 As excited as Pointer was about his new wheels, he was quick to hop in the car with the FrankTown team to go deliver the next car to his friend, Devon Reed.
Reed, also a junior at Centennial, has been in FrankTown for the last four years. Among his favorite experiences with the nonprofit were feeding the homeless and providing food relief in Nashville after the March 3 tornadoes.
Tinnon said Reed and Pointer are great students in school and gifted public speakers, both chosen to emcee FrankTown events in the past.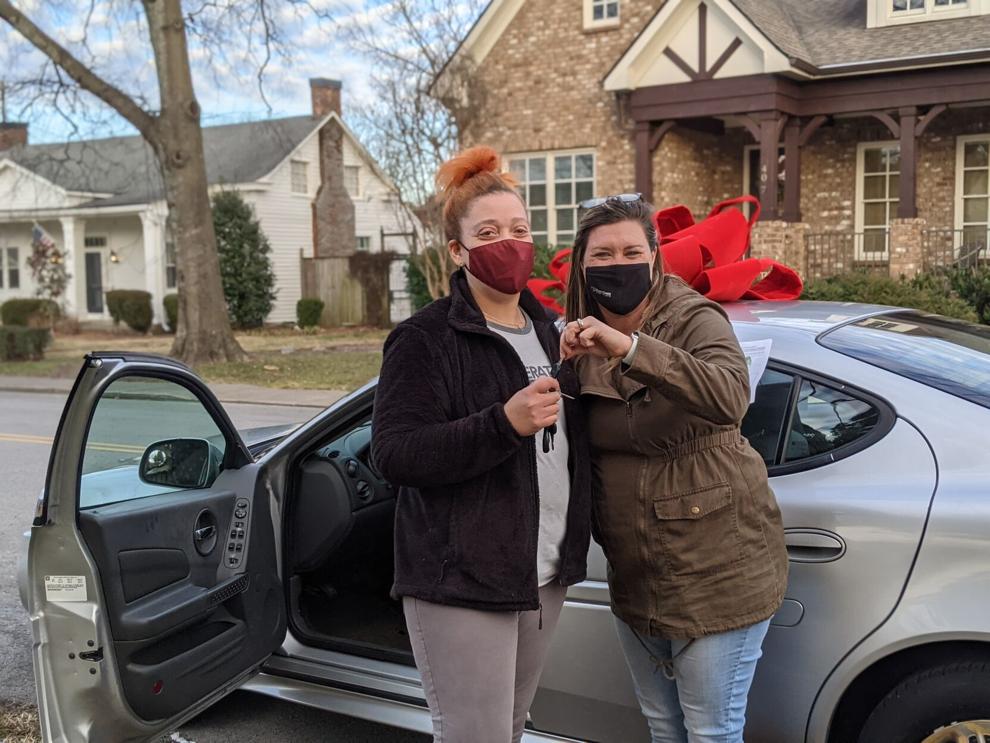 The third car was given to Diamond Wall, the mother of FrankTown students Kelsie, 8, and Korbin, 6.
Wall was having car troubles and couldn't get her vehicle to pass its emissions test. She had been carpooling with her mom.
"I've been having to get up at 5:30 in the morning so I can take my mom to work, so I can get to work and rush on my lunch break to take her the car back so she can get the kids," she said.
Wall's face mask hid her smile as she checked out her new car, but she thanked the team, sharing how much FrankTown has helped her kids.
"Now [Korbin] comes home chanting the little stuff that you guys teach him. He talks about God now," she said.
The cars FrankTown gave away were donated by members of the community to help those in need and represent the 39th, 40th and 41st cars given to FrankTown students or parents.
When FrankTown receives a car donation — they'll accept any car; no restrictions — a staff member will take it to a professional mechanic to determine if it requires any repairs. From there, the staff determines whether the repairs can be done by FrankTown students or require professional hands.
If a car just needs simple maintenance, students in FrankTown's automotive program will fix it up. Graduation from this program, which teaches the basics of how to maintain a car — checking tire pressure, changing a tire, changing the oil, jumping the battery, filling up other fluids and more — is also required of students who receive a car from the nonprofit, and they must pass their permit test.
"They learn not only the outside of the car but also the inner workings underneath the hood," said Brandon Tinnon, program director of the automotive program at FrankTown.
FrankTown currently has 16 high school seniors in its programs, and all but three have cars. Their goal is to make sure all 16 have vehicles to get to and from a job and/or college.
To learn more about how to get involved, visit FrankTownOpenHearts.com.