More than a year has passed since the dedication of the Turner-Dugas Breast Health Center at Williamson Medical Center, and the facility continues to impress with the way it treats its patients. 
The Turner-Dugas Breast Health Center is an accredited and award-winning facility. Due to the generosity of two siblings, the center has expanded both its services offered and cutting-edge technology.
Cal Turner Jr. and his sister, Laura Dugas, whom the breast health center is named after, attended the dedication in September of 2019. They were passionate about donating for the expansion. Turner's wife, Margaret, who has since passed away, was a breast cancer survivor.
The innovative facility was created using art to bring tranquility into a time that is stressful for women. 
"One of the greatest compliments we had recently was a patient who shared post-operatively that they didn't feel like they were at a hospital," Dr. Rebecca Baskin, breast surgeon and breast health specialist with Williamson Medical Group, said.
The patient experience is important to Baskin, herself a 13-year breast cancer survivor, as well as artist Lin Swensson, also a breast cancer survivor.
Swensson, a healthcare art consultant, has worked with WMC on several art projects in the children's hospital and the Bone and Joint Institute of Tennessee. She has helped health systems across the United States curate art that is an instrument in creating a healing atmosphere.
With the help of stained-glass artist Andy Young, she created colorful panels that hang throughout the facility.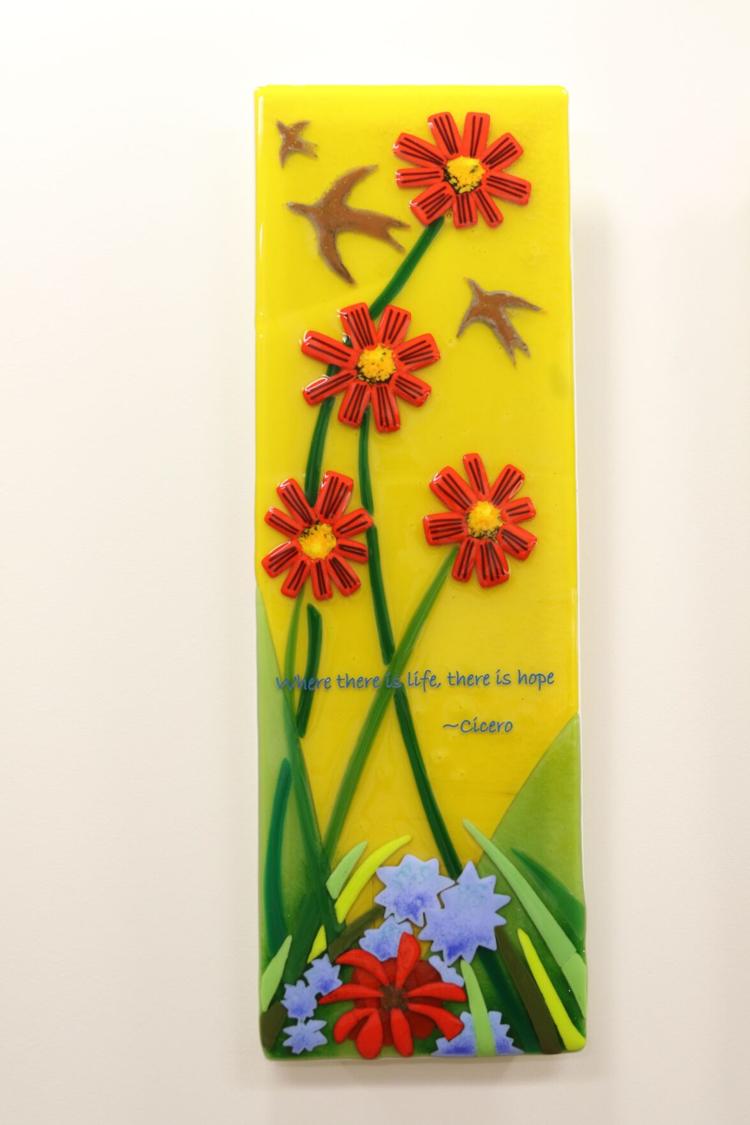 "All throughout Lin's journey with breast cancer, she found hope and peace in all different forms of the arts," said Leigh Goodgine, foundation associate with the Williamson Medical Center Foundation. "She was commissioned to use her personal experience and talent to create art that would provide comfort, healing and peace for patients in the Turner-Dugas Breast Health Center."
Swensson is passionate about the "Art of Healing." Research has been done into art as part of stress reduction and connecting spirituality in the healing process.
"Seeing an oncologist is stressful," she said. "When I was diagnosed 12 years ago, I couldn't get services all in one place. The whole process is fear. Our bodies are doing something we can't control.
"Creating the panels inside the center is my first art directly related to a disease I once had."
The space inside the breast health center is not large, and her goal was for the art to "jump out, be different," yet calming. 
Swensson created drawings and went to Young's studio. He's founder, president and chief designer of Pearl River Glass Studio in Jackson, Mississippi.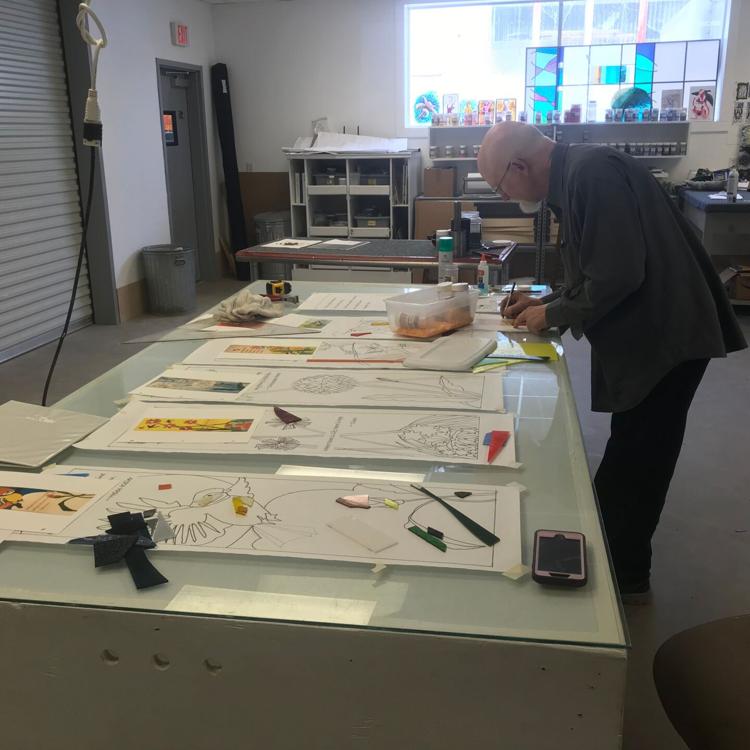 A theme among the panels is birds and flowers. Margaret Turner loved hummingbirds, and Swensson included several.
Swensson said she found inspiration in nature and could feel God showing her a bigger plan through her art. Her goal was for others to feel the calmness of the stained glass and offer hope. 
"I saw these beautiful blue birds flying around, and they became an image of hope to me," she said. 
To learn more about the Turner-Dugas Breast Health Center at Williamson Medical Center, visit https://williamsonmedicalcenter.org/medical-services/the-turner-dugas-breast-health-center-at-williamson-medical-center/.