Walk downtown Franklin's Main Street and you'll notice a slew of "Help Wanted" signs taped to the windows of local restaurants, retail stores and even beauty salons.  
Staffing shortages are plaguing the nation's small businesses, and Williamson County is no exception.  
"You'll even see some signs … that say 'Always Hiring' because it's become that difficult to attract candidates," Williamson, Inc. President and CEO Matt Largen said. "It's throughout every sector. It's almost every employer. I think it's particularly in the service sector is where we're seeing a lot of challenges around employees. Hospitality, retail [and] restaurants in particular."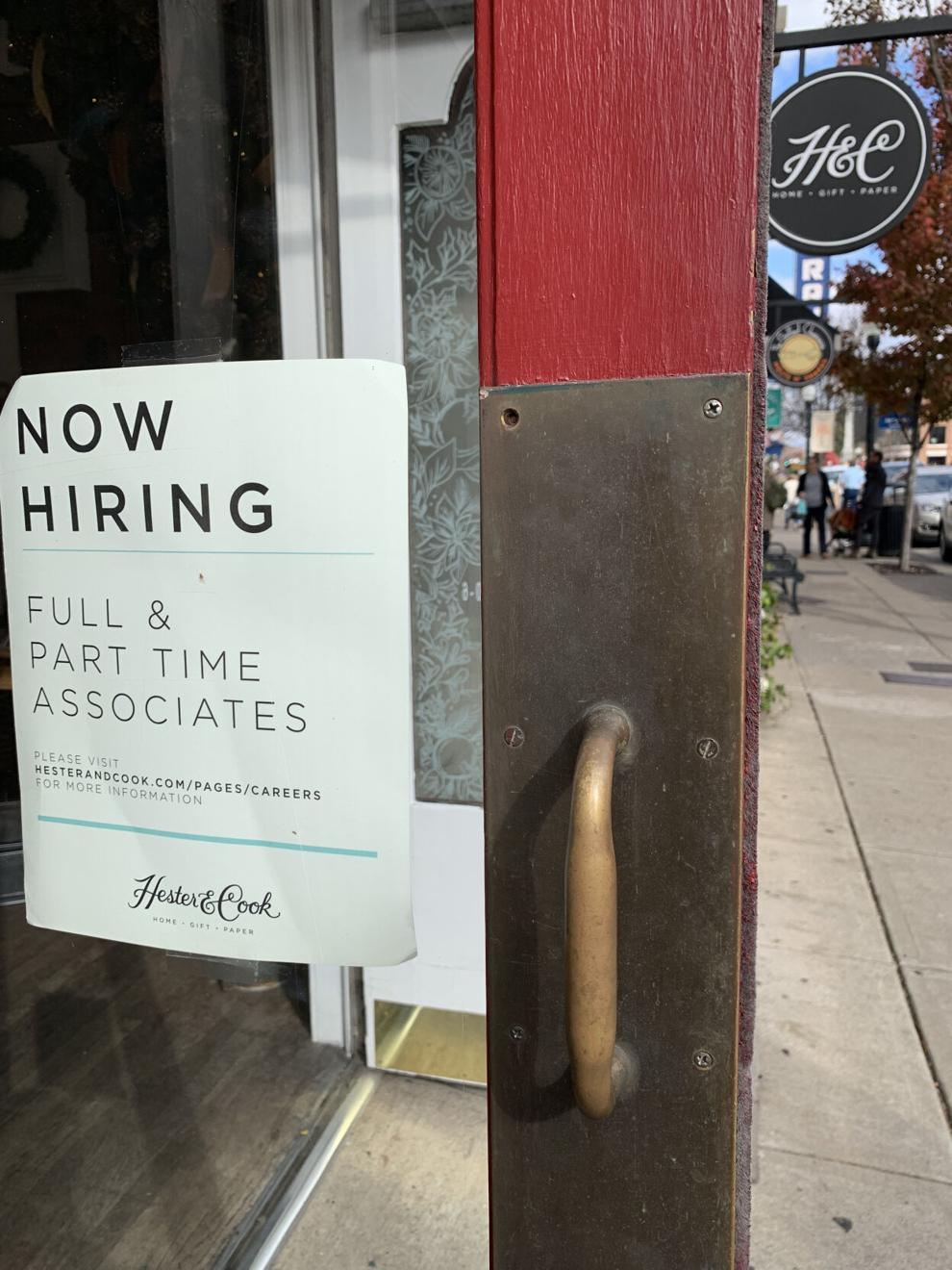 The national shortage can be attributed to multiple factors, such as the fear of coronavirus, worker discontent, an increase in accessible online workspaces and an uptick in early retirements. Affordable childcare is also hard to find for those wanting to start work again.  
Williamson County is experiencing similar issues, especially in retaining and hiring service sector employees.  
"A lot of times … those low-skill service sector jobs don't pay enough for people to afford to live in Williamson County," Largen said. 
The staffing shortage is proving a challenge for business owners specifically. 
In Brentwood, Maple Street Biscuit Company's Darius McDonald said his business is experiencing the brunt of the countywide trend. The store opened its doors in 2020, and when it started, the goal was not to be a restaurant first, but instead a place for the community to come and belong. It is known for its fresh, made-from-scratch biscuits. 
McDonald is offering $15 an hour for new hires with little to no experience. He hopes to build a team that will enjoy working for a company with a mission to help people, serve others and be a part of the community, all with a focus on gracious service, clean stores and comfort food with a modern twist. 
"We would like an infusion of youth, college and those who want to build a career with Maple Street," McDonald said. "We will work with seasonal schedules and offer a place where employees are valued and treated with respect." 
Even so, McDonald is having trouble attracting new blood to the business. According to the U.S. Bureau of Labor, Williamson County ranks 37th in the top 100 counties nationwide for average weekly wages ($1,562), and housing prices reflect this statistic. Many living the county simply can't afford to work in retail or at a restaurant. 
Finally, combining this economic predicament with workers' growing frustration at in-person workplaces, and you're left with the stake at the heart of traditionally run small business. 
"I think our large businesses are lucky that people can work from home and they have the ability to be flexible, but you can't operate a bakery from home, you can't operate a service center or garage … from home, you can't manufacture something at home," Largen said. "A lot of these small businesses … rely on foot traffic, which means they need people in their stores manning and operating those stores. So, they don't have that kind of luxury [of flexibility] ... they don't have the luxury or privilege of being able to work from home." 
As COVID-19 cases decline and vaccination rates increase, many are hopeful that the county's economy will get back to normal sooner rather than later, but there's no way of knowing when that will happen. 
"I'm not sure when we're going to get out of this," Largen said. "We certainly hope this isn't the new normal, because there is definitely consumer demand, there's a lot of purchasing power in Williamson County. We're a consumer-driven economy across the country."