It's Labor Day, a celebration of workers and the society built by their contributions, but many don't know this day is also a celebration of prosperity, endurance and something Williamson County is quite familiar with — growth. 
The Williamson Herald sat down with workers from three staple businesses throughout the county that have endured decades of growth to learn the secret sauce that has made their businesses so successful. Our findings take us back to kindergarten, as each business associate faithfully recited the golden rule. 
Janet Brandau 
"Business goes where it's wanted and stays where it's treated well."
These words are printed prominently in red letters and posted near the register at Early's Honey Stand in Spring Hill, one of the oldest businesses still up and running in Williamson County. 
Anyone frequently driving down U.S. Highway 31 has probably seen the shop's small billboard — the only billboard on a long stretch of road, which reads "Early's Honey Stand — 3 miles ahead to the right." These directions lead customers through a Kelly green door into a sea of amber tones as their eyes feast on a collection of hams, jams and every kind of honey imaginable.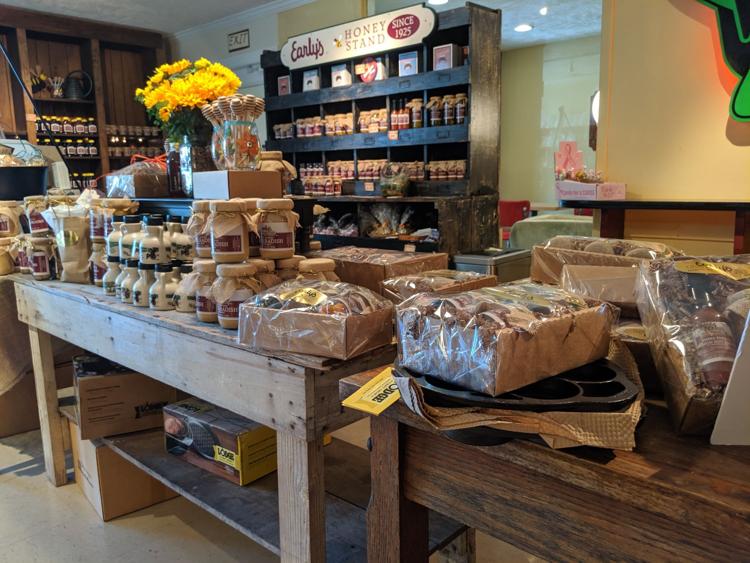 Mondays through Wednesdays, guests are greeted at the 94-year-old business by Janet Brandau, who has worked at the stand since 1990. She said Early's sells about five gallons of its basic clover honey every week thanks to customers who just keep on coming back. 
"The honey is definitely different, and we just have a unique product," she said, adding that she makes a point to learn about each guest who sets foot in the shop. 
She explained that building relationships with their customer base is a major focus and is probably, apart from the delicious honey, what has built the stand up from two barrels and a board set beside a 1925 toll gate to a bright storefront nearly a century later. She said these relationships are so central to the business that regulars even sometimes call the shop to talk with Brandau and check up on her family. 
The business expanded into a second location — a little brick building in downtown Franklin — for a couple of years, but they were snuffed out by surrounding construction. 
"The business was doing really well until they started all the construction and people had no place to park," Brandau said. 
However, the Spring Hill store seems quite immovable as the business continues to adjust to the changing environment, providing online ordering options for those not able to make the drive. 
"The service is excellent," Brandau said. "If somebody loses a package, we do everything we can. If it's our fault, we replace it." 
Kristi Elzinga 
Adapting to one's environment is one thing Kristi Elzinga said can make or break a business. 
Elzinga is the owner of Puffy Muffin in Brentwood and the daughter of Lynda Stone, who started the restaurant in 1986. Stone began the business by selling bread and rolls out of her own kitchen, which was quickly renovated to include three ovens and a proofer. 
The now 33-year-old business serves breakfast and lunch, caters events and creates elaborate custom cakes and desserts, all in the name of "creative cooking." Elzinga said, to her, creative cooking means thinking outside the box and being resourceful with food.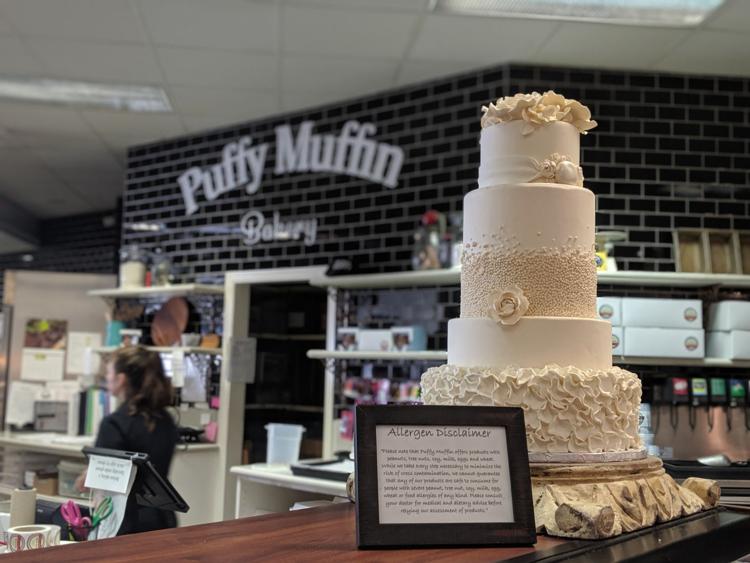 "You've got a big, huge batch of fudge pie. You bake it. … It's a little dense, not very sweet, and you realize, 'Oh, I forgot half the sugar,'" she said as an example. "Instead of throwing that batch out, which is 25 pies, (you make) a turtle pie out of that. So, that dark chocolate that wasn't quite sweet enough — you put a bunch of caramel on the top of it and nuts and fudge, and it's a wonderful turtle pie." 
This creative mentality allows Puffy Muffin to remain the restaurant people know and love while shifting with the world around them. 
"You can't make rash and irresponsible decisions, taking risks that are unlikely to be successful, but there's an element of risk taking that you have to have to be successful and grow," Elzinga said. "Know who you are, but (be) willing to morph and grow and change. If you're not comfortable with change, do not start your own business because, if you remain stagnant or you're not willing to risk, you're not going to make it." 
One change Elzinga made was opening up the restaurant for limited hours on Sundays. Prior to March of last year, Puffy Muffin was never open on Sundays, but after they closed the Cool Springs location to focus on one consolidated business, she made the switch — only for brunch, though, so employees have the mornings free. 
However, Elzinga emphasized that the community is at the heart of the business. 
Puffy Muffin often sponsors city and school events with its sweet treats, and the staff knows many regular customers by name. Elzinga joked that Puffy Muffin is Brentwood's "Cheers" bar. In fact, while explaining the importance of relationships with guests, she stopped to say hello to some regulars passing by her table. 
"Food is a bit part of what we do, obviously. It's our bread and butter, but that's not everything," she said. "It's how we're making people feel. … It's an inviting, hospitable place, and we want them to feel like they're coming into our home."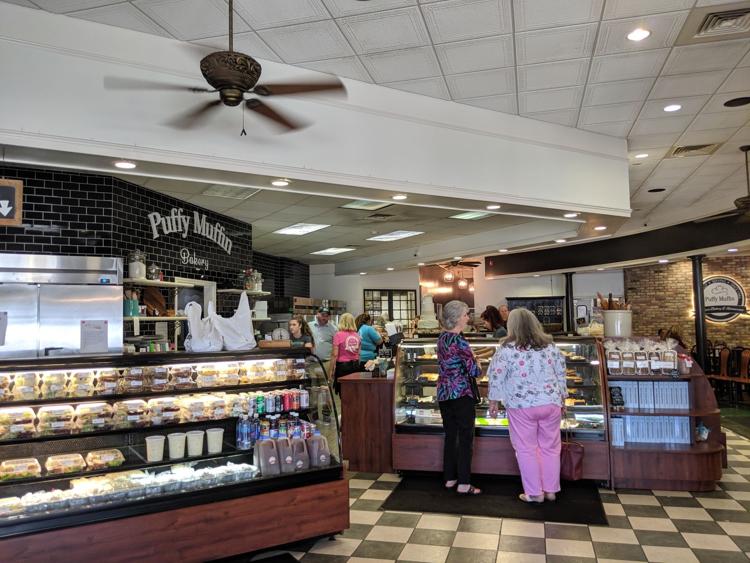 As a reminder, every staff member carries around a core values card, on which are printed statements like "Every guest IS our priority," "Listen with intention," and "Have a servant's heart." 
"The community is so important to us, just connecting with our community and people in the community, building and nurturing those relationships and helping the people around us who are in need," Elzinga said. "I think we'll be here for another 30 years." 
Jim and Jimmy Moody 
Involvement in the community is also near and dear to Jim and Jimmy Moody of Moody's Tire & Auto Service, which has locations in Brentwood and Franklin. 
Jim Moody began working in the shop, opened by his uncle Ed in 1944, at 12 years old.  Apart from his personal involvement in nonprofits, advisory boards and service clubs, Jim Moody said the business currently sponsors six soccer teams and two Little League teams. 
However, he said serving is also a priority within the business, as he is sure to maintain integrity with his customers. 
"Be honest," he said. "It don't matter whether you're selling shoes or what, but don't sell somebody something they don't need."  
His son, Jimmy Moody, said — similar to Early's — a plaque with the golden rule hangs in the back of the shop to remind everyone of the business' mission and culture: "Do unto others as you would have them do to you." He said, when they're hiring new workers, it's important that they fit in with that culture through honesty, drive and personality.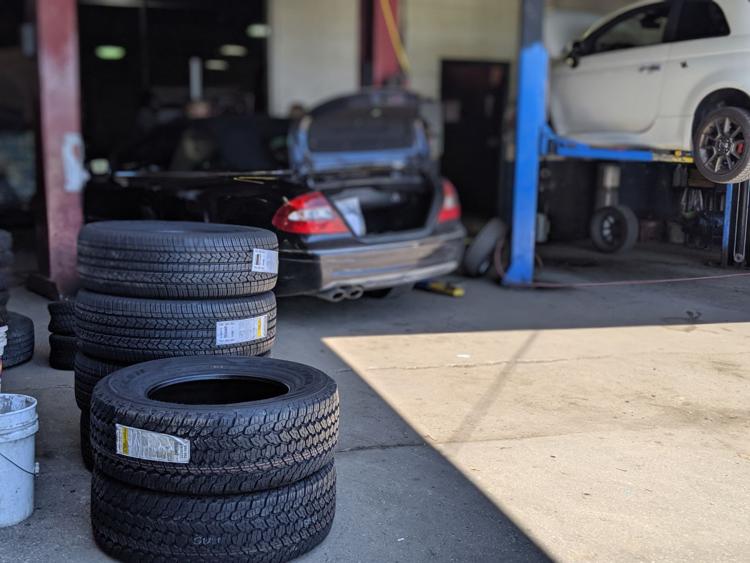 Jim Moody said part of his vow to not sell someone something they don't need is fulfilled by getting to know his customers. 
"If you're a regular customer, we have a history, so we know about how often you drive," he said." And I'd say, 'Well, by your driving habits, it looks like you could probably wait to get your oil changed next time.'" 
Jimmy Moody explained sometimes the best business decisions seem counterintuitive, but it all boils down to putting yourself in the customer's shoes. 
"You treat people correctly, and you'll build a trust with them," he said. "We tell all of our service advisors, 'You'll sell more tires, more services by turning people away than you will just trying to get them.' And that's what we built our reputation on."