The artist schedule for the jam-packed weekend of entertainment at Pilgrimage Music & Cu…
Franklin will once again open its arms (and streets) to thousands of music fans as the Pilgrimage Music & Cultural Festival makes its return to The Farm at Harlinsdale Park this weekend.  
This is the fifth year for the festival and Kevin Griffin and company have worked hard to continue bringing together big-name acts and tomorrow's stars.   
I love festivals, as they are a musical buffet of sorts. You can sample anything you like and enjoy as much as you want.  
As a fan myself, let me be your unofficial guide for this year's event. 
Day 1  
Saturday starts off with a bang. The Watson Twins will hit the Solo Cup stage at 11:40 a.m. Their indie folk/alt country/Americana stylings are sure to find an appreciative audience. I hope they will be joining Jenny Lewis for her set, so keep your fingers crossed.   
A few minutes later, Karl Denson's Tiny Universe will take over the Midnight Sun stage. Denson's jazz funk will get the crowd on its feet for the duration of his set. I have seen him solo and as a guest star, and he never fails to deliver the goods.   
The War and Treaty will take the Gold Record Road stage at 12:30 p.m.  If you have heard of them, believe the hype. If you are unaware, make sure to be front and center for what is sure to be a show to remember. Their Buddy Miller-produced album has been heralded in Rolling Stone, so do not pass on their soul country influenced efforts.  
Georgia rocker Butch Walker will be on the Midnight Sun stage at 1:20 p.m. From his time in the Marvelous 3, to various solo offerings to his work as a producer for a who's who of top stars, Walker has left his fingerprints all over popular music during the past 20 or so years. This rock 'n' roll show is bound to be a good time.   
Alabama Native Phosphorescent and his acclaimed singer/songwriter offering will compete for your attention at about the same time as Walker takes the state. It may take a short walk between stages, but make a point to catch both of them in their element.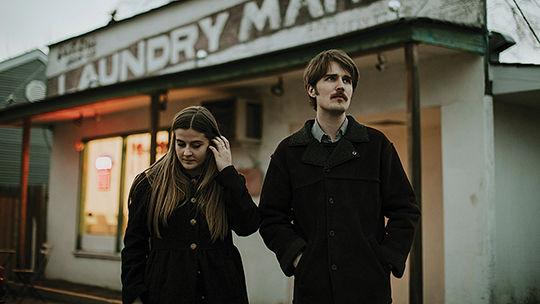 Kacy & Clayton, an alt-country act — which really means real country — will perform in the Shady Grove at 3:15 p.m. 
Look for them to deliver one of the weekend's standout moments. Hailing from Canada, the duo of second cousins — Kacy Anderson on vocals and Clayton Linthicum on guitar — is primed to make the leap to the big time with their forthcoming "Carrying On" album.  
Also, be sure to stop by and catch The Head and The Heart, which will begin performing on the Gold Record Road stage at 3:15 p.m. 
Finding available parking in downtown Franklin can be difficult at times. Add a music festiv…
Then, at 4:20 p.m., I am really looking forward to Leon Bridges on the Midnight Sun stage. His smooth soul vocals have gained many a fan since the release of his debut album in 2015. His latest album, "Good Thing," showed a musical move forward and made a big splash on the U.S. charts. You can expect to hear those songs as Bridges brings his acclaimed stage show to town.   
Donovan Woods is returning to Pilgrimage this year, and I am looking forward to catching his unique brand of Canadian country music on the Shady Grove stage.    
Of course, I really like Keith Urban and have always felt like he delivers a great live show, so don't sleep on Urban, even though he will be going head to head with Edie Brickel and the New Bohemians.   
I have long been a casual fan of Brickell, but I really want to hear her play "What I Am" — trust me, you know the song — which I expect will be the finale.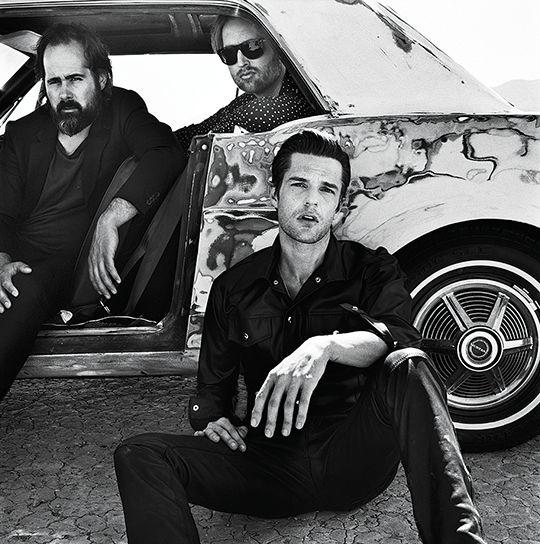 Putting a cherry on top of great day of music will be chart toppers The Killers, set for the Midnight Sun stage at 6:30 p.m. I like that the band keeps one foot in the alternative music past all the while looking forward. They sound like themselves, which is difficult to maintain in this cookie cutter world of popular music. 
Day 2 
Sunday's lineup is nothing short of stellar.   
Buffalo Gospel will grace Kimbro's Pickin' Parlor, and its Midwest brand of minimalist Americana is sure to be a hit.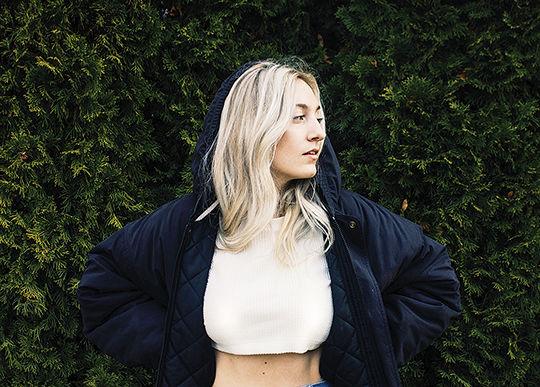 Chloe Gendrow and her indie-pop offerings will color outside the lines just enough to keep things interesting, so make sure to check her out at 10:15 a.m. in the Shady Grove.  
If you need something a little stronger to get your motor running, I suggest Bishop Gunn on the Gold Record Road stage at the same time.  
I remember The Record Company riling up the crowd last year on Saturday morning, and I think that's the role Bishop Gunn will play this Sunday. If you like your rock with a solid dose of roll, this is the place you will want to be.   
The Raelyn Nelson band (She is Willie's granddaughter) should be worth a listen at Kimbro's Pickin' Parlor after you finish with Bishop Gunn.   
The next three acts are going to spread you thin, but I suggest you try to catch them all, starting with The Fairfield Four Gospel Jam. With great voices, they'll take you to church for sure.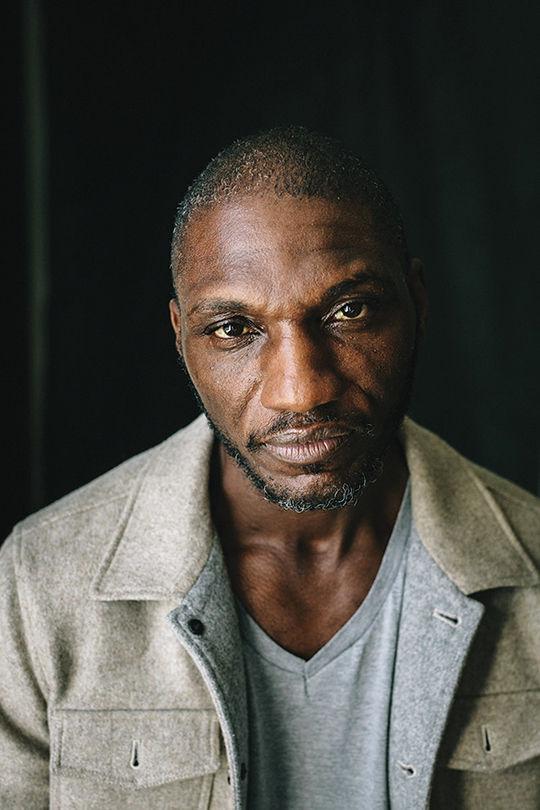 Then, at some point, get over to the Harpeth River stage for Cedric Burnside. His juke joint blues influence mixed with a rock sensibility will definitely entertain the Pilgrimage crowd. After a few songs, make sure you have time to take in the funky spectacle that is the Preservation Hall Jazz Band at noon. A New Orleans staple, the band brings its A game every time it steps on stage, and Pilgrimage should be no exception.    
Devon Gilfillian was supposed to play last year but didn't, and I am excited to see him back for this year's fest. His appearance on the Gold Record Road stage at 12:20 p.m. should introduce him to a new group of soon-to-be fans. He mines the past for influences but brings an authenticity, passion and creativity to deliver a sound that is familiar but still all his own.  
Then, at 12:45 p.m., The Dip will continue the funkiness of the early Sunday lineup. A big band with a big sound, I fully expect people will be out of their seats on the first note.   
With the Pilgrimage Music & Cultural Festival coming up Sept. 21-22, fans are beginning …
Americana darling Molly Tuttle, on the Harpeth River stage, is not to be missed. I saw her at AmericanaFest last week, where she single-handedly stole the show.  
Jenny Lewis, who is also set to performs on Saturday, will be coming in hot on the heels of her new record. Her effortless blend of indie and glossed-over pop has given us one great album after another, so her Midnight Sun stage show at 2:45 should not fail to deliver.  
As mentioned earlier, I hope the Watson Twins will join her for a performance or two.   
Another must see act is Lukas Nelson & Promise of the Real, set for 3:15 p.m. on the Gold Record Road stage.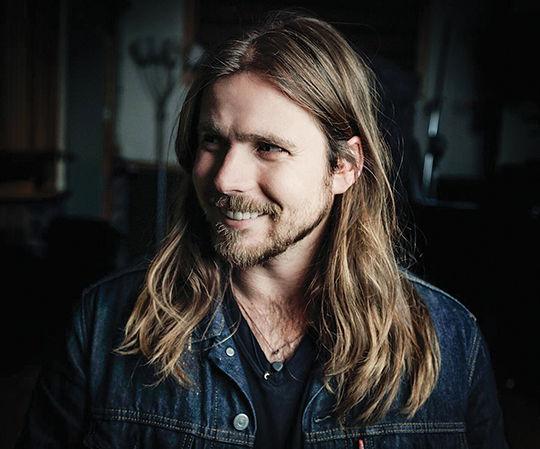 The son of Willie Nelson, he has carved out a niche all his own. He has backed Neil Young, supplied music for the remake of "A Star is Born," with Bradley Cooper and Lady Gaga, and put out one of the best records of the year with "Turn Off the News (Build a Garden)," so I am looking forward to watching him and the band burn down the house.   
That being said, I would suggest a quick trip over to see Justin Townes Earle (son of Steve). His new album is the best of his career, and hearing those songs come to life should prove to be a treat.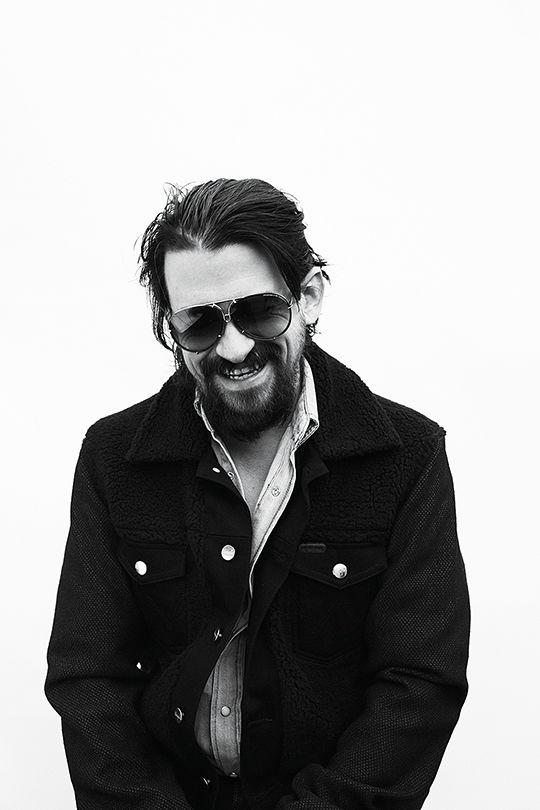 Shooter Jennings (son of Waylon) will complete the Sons of Outlaw Country trilogy with his 4:30 p.m. showcase of "how it's done" in the Shady Grove. He writes great songs and plays them with a rock 'n' roll energy. Plus, he even sounds like his dad for a second or two.  
After all is said and done, I believe the crowd will be standing there in utter amazement because Shooter is all that and then some.   
So, what's left to do after Shooter? The Foo Fighters will take the main stage for the final performance of the festival, and if their reputation is to be believed, the Pilgrimage crowd better hold on tight as it is in for a ride.   
Known for their power rock radio hits, their reputation as a killer live act has been hard-earned after years of touring. The Foo Fighters give it their best and leave it all on the stage every time they play, so I am confident Pilgrimage 2019 will go out with a bang.  
I know it is impossible to see everything, but I hope this guide will be useful as you plan your Pilgrimage Festival weekend. Oh, yeah, before I forget: Bring extra sunscreen and a water bottle!