With all that has happened in 2020, there are hundreds of things that one could worry about and fashion into a resolution for the new year, but at the end of the day, the most important goals may be simple.  
Local front-line workers who have faced the COVID-19 pandemic head-on the past 10 months recommend that people focus on goals that fall under a simple principle: Take care of others and yourself. 
Health care workers 
Health care workers are just some of the major heroes of 2020, and in Williamson County, Dr. Bradley Bullock was one of many.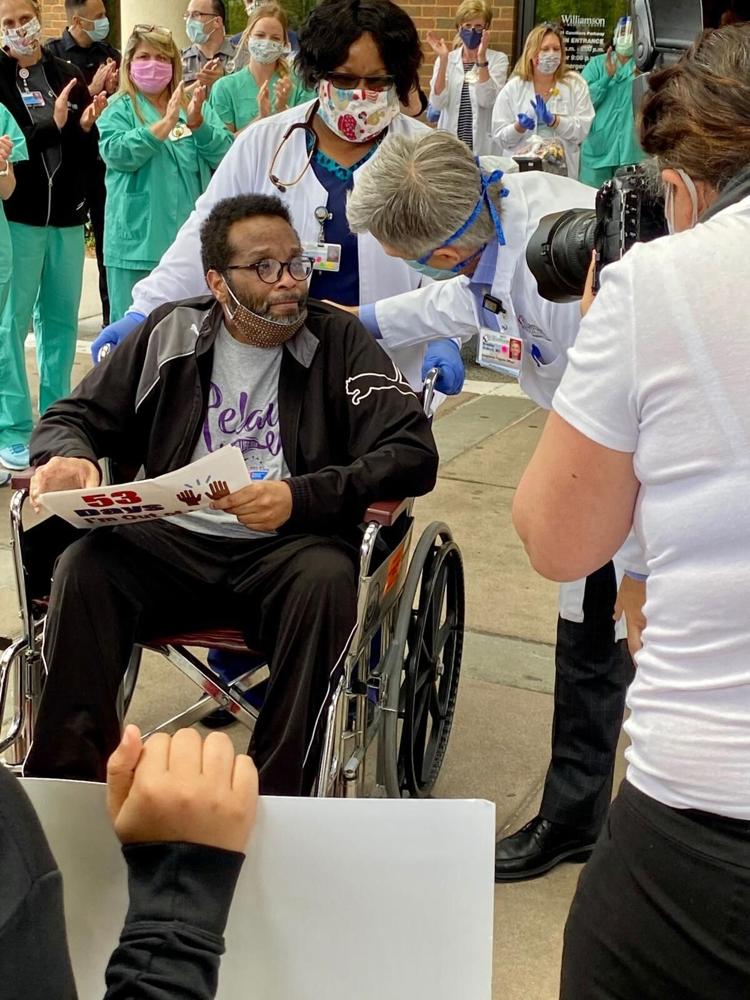 Bullock, who is an internal medicine specialist at Williamson Medical Center, said that it's hard to describe the health care worker's experience this year with all its "ups and downs." He said that early on he noticed that fellow doctors and nurses were often afraid for their and their family's health but understood the importance of their work and pushed on. 
"One thing that has stood out is the fortitude of the caregivers and (their) ability to step up to the plate and then step up to the plate again," he said. "It's also been pretty amazing to see how people have come together to solve problems that we haven't faced in exactly this way before." 
He also noted how much the community's support of health care workers, particularly at the beginning of the pandemic, connected those inside and outside the hospital during a time when the hospital was an especially isolating place. 
As the shock factor of the pandemic began to dwindle ever so slightly, public messages began to shift from "we're all in this together" to something more politicized and divisive. At that point, Bullock said many health care workers felt alone at times. 
"It seems like we should be able to come together and fight this together as something we all agree on," Bullock said. "So, I think we've been perplexed and amazed that something this important was able to be politicized, which, really, in a way, trivializes the significance of all of our lives. This should've been too important to be politicized." 
He added that COVID-19 isn't political inside the hospital. When a patient has the virus, a caretaker's duty is the same regardless of political beliefs. 
"We've had (COVID-positive) patients come in ... and they have been stunned because they have assumed it wasn't a real crisis, it wasn't something that would really happen to them," he said. "We've had some of those patients die, so that is extraordinarily disheartening to see when you feel like, wow, they were duped."
He said that after all he has seen this year, he is more aware of the importance of gratitude and encourages the community to be thankful for "every easy breath." 
School staff 
Another major group of heroes in 2020 is school staff, as the pandemic started with school shutdowns that left kids, parents and teachers alike at home worried and confused.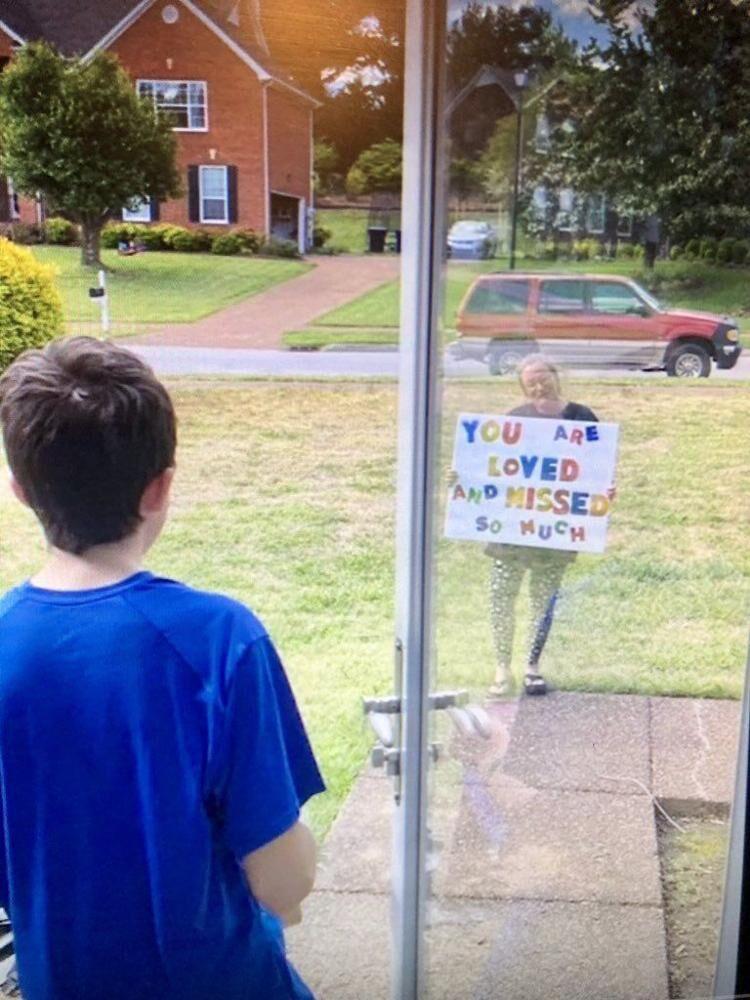 Only about a month into the school year, Williamson County and Franklin Special school district officials started to comment on the exhausting demands on teachers, principals and other staff this year, but also added that these team players have gone above and beyond, such as bringing encouraging messages to students' front yards. 
Jackie Morton, the morning and afternoon care site director at Johnson Elementary School, said that school staffers have had to add several new steps and procedures to their normal checklists. This means taking temperatures, ensuring kids have masks over their noses, extra check-ins on student wellbeing and a lot more planning.
In September, Megan Lechner, a special-education teacher at Page High School, said that this year has been difficult for her because many of her students have underlying health conditions that put them at greater risk for COVID-19. So, in addition to being a teacher, she has taken on the roles of helping families wade through the pros and cons of even returning to school on campus and of constantly ensuring that classrooms are safe and clean. 
On top of that, with three of her 10 students in the fall semester were learning from home through Zoom, she had to reimagine some of the off-campus job training activities she typically includes in her lessons, pivoting to more pandemic-friendly activities around the school, which all added to her planning load as well. 
However, she has encouraged her students, saying, "Even though this year is different, we are still a family and we are getting through these crazy times together." 
Morton said that in the coming year the community should continue to encourage students who are struggling with at-home learning or with the stress of the pandemic in general with the acknowledgement that there is a light at the end of the tunnel. 
"It won't be this way always," she said. "Just keep encouraging them." 
Counselors and therapists 
Those in the emotional wellness field have been critical contributors to public health as so many have experienced mental health struggles this year. Amy Alexander, the executive director at the Refuge Center for Counseling, said that 2020 has brought mental health to the forefront. 
"Every person has experienced some loss or suffering or hardship or anxiety or depression or fear or isolation," she said. 
She said that the Refuge Center has seen a 22% increase in service requests this year over last year. Luckily, because the organization had telehealth options established before the pandemic, it was able to easily transition to remote services, and as counselors began to meet more often with patients in person, they were able to utilize more office space in their building as other tenants have moved out.
The Refuge Center is also raising money for its new facility, which will be along Long Lane and allow more space for greater service capacity. 
Claire Chesnutt also helps others with emotional and physical wellness as the treatment director for the 21st District Recovery Court, where nonviolent offenders dealing with substance use issues participate in programs and are able to keep jobs and care for their families rather than serve jail time.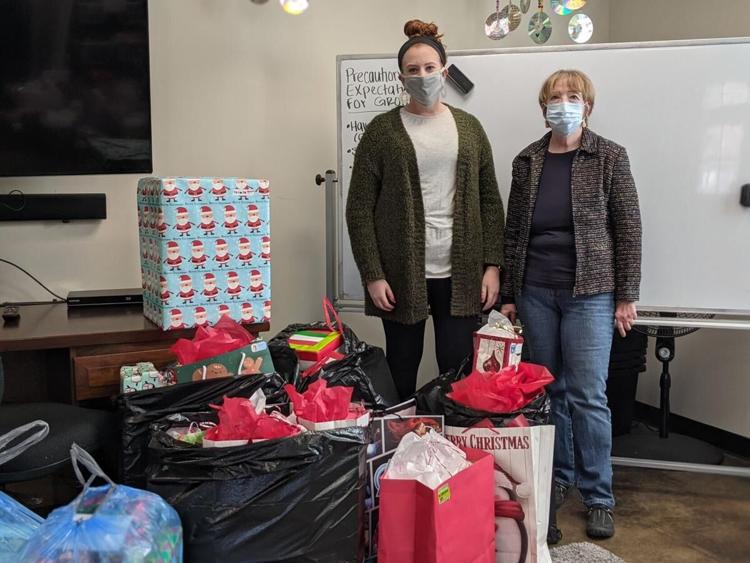 According to the recovery court's website, 65-70% of program graduates remain arrest-free when about 70% would otherwise return to jail after serving their initial sentences.
However, this year, Chesnutt said that things have been tough. At the beginning of the pandemic, she transitioned programs to a virtual model, but she said this was less engaging and less effective for participants. 
"Connection is just so important in recovery, so it was a missing element," she said. "We saw a massive impact on our guys and gals. Within a 2½-week period, we had, like, eight relapses." 
In the recovery court's two-year programs, participants have to remain clean for at least a year before graduation, so for some, relapsing extended their time in recovery court. But that's not for lack of effort by the participants, Chesnutt said; it just shows the increased stressors the pandemic has added to their lives, which are already challenging. 
"It's not just the stigma of addiction. It's also the stigma of being a felon, so it's a double-whammy," she said. "(They all) try so hard, and it's way harder for them to get a job, to find a place to live. Literally every aspect is more difficult, and for them to be able to figure out how to make it work and continue being resilient despite all the COVID craziness has been definitely really inspiring." 
She said that she and her team have worked extra hard this year to ensure the participants feel supported and not alone. 
"If someone's going to make a New Year's resolution, if that resolution is to say, 'I'm hurting, and I need help,' I think that's maybe one of the best ones you can make," Alexander said. 
First responders 
Supporting each other is something Brentwood Fire Chief Brian Goss said has become more important for his team this year as well.
He said that the fire department has been partnering with Williamson Emergency Medical Services during the pandemic, and the agencies implemented new policies to limit first responders' exposure. 
While he said the virus hasn't hit the firefighter team too badly at once, COVID-19 has taken its toll in other ways. 
"We love getting out in the public. We like getting in the schools, and we haven't done any of that because we're just trying to limit our exposure to the public and the public's exposure to us," he said. 
He said that in some ways, the pandemic has brought the team together as the firefighters are depended on perhaps more than ever and have a newfound appreciation for their responsibilities. Still, their long shifts, in combination with the greater degrees of isolation due to the pandemic, have been difficult at times. 
"They're spending a lot more time together because they're not out doing those events," he said. "I think in some ways it builds comradery. When you go through a challenging time together as a group, it kind of solidifies and gels that a little bit." 
Goss said that he hopes his team along with people in the community will try to focus on the good things over the bad in 2021. 
"I would say focus on the positive, do everything we can to maintain a positive attitude in a world where there's a whole lot of negativity right now," he said. 
Likewise, Bullock is urging people in the community to continue practicing every precaution to stay healthy and keep others healthy until the time when the vaccine becomes more readily available. 
"Don't give up. It's not over yet for yourself, for those that you love, for those that are out of work or are underemployed now because of the pandemic. Wear your mask. Wash your hands. Socially distance. Don't travel. Do all the things that will help us heal more quickly," he said. "The vaccine is wonderful, and it's coming, but it may be many months until we're all vaccinated, so don't give up yet."