Williamson Medical Center shared on Thursday that, amid the current COVID-19 surge, it is seeing increased demand on its COVID floor and intensive care units.
The hospital reported that, as of Thursday, it had 36 COVID-19-positive patients in the hospital, 32 of whom had not received the COVID-19 vaccine. The hospital further noted that every "critically ill" COVID-19 patient was unvaccinated and every COVID-19 patient under 60 years old was unvaccinated. In the 60- to 79-year-old range, two patients were vaccinated, and in the 80- to 99-year-old range, two patients were vaccinated.
"Even though we are seeing a younger COVID positive population requiring inpatient care, especially in the unvaccinated population, a much greater percentage of current COVID inpatients are requiring advanced and mechanical methods to assist in breathing, putting pressure on the availability of equipment, staff and critical care beds to provide this care," the hospital reported.
According to the Tennessee Department of Health, Williamson County had 1,512 confirmed active cases of COVID-19 as of Wednesday, more than half of the county's peak at 2,611 active cases in mid-January. In late June and early July, active case reports were in the single and double digits.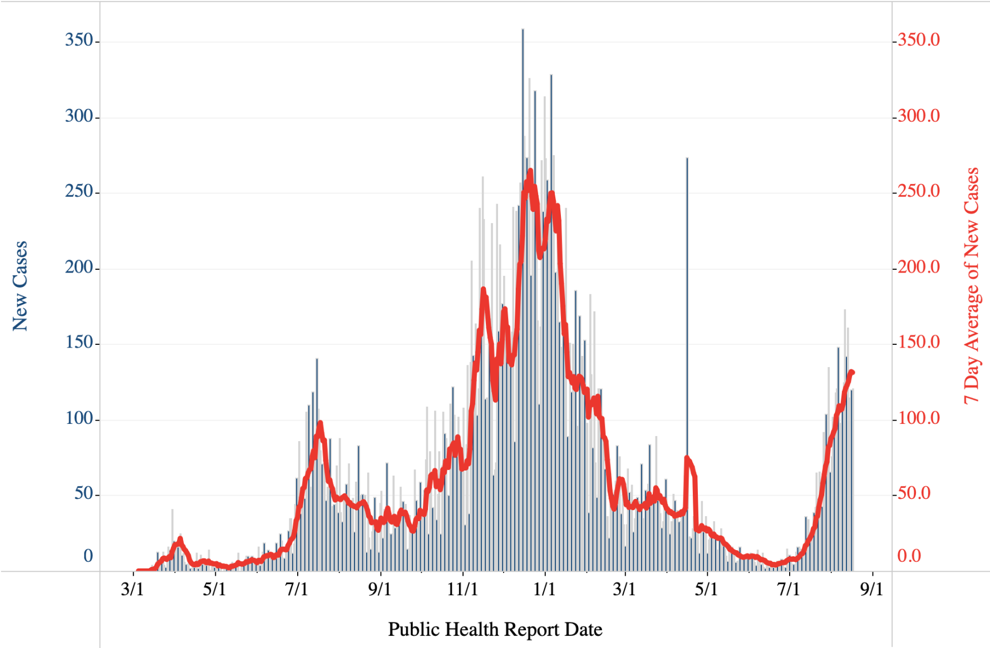 The state also reported that, as of Wednesday, just over 52% of Williamson County residents were fully vaccinated against COVID-19, and just over 58% have had at least one dose. The county passed the 50% threshold for partially vaccinated residents in mid-June.
"Williamson Medical Center strongly encourages the community to do their part to protect themselves, their loved ones and their neighbors by getting vaccinated, maintaining social distance and wearing a face mask in public," the hospital further stated.