Small Business Saturday gives the mom-and-pop shops unique to Williamson County an opportunity to promote themselves and connect with the community. 
And after a very challenging year, they sure could use a boost. 
Locals and visitors who walk up and down Franklin's Main Street may spot a few chain stores, but the street is largely lined with local businesses and merchants eager to meet someone new or greet an old friend. 
One such local business is Boutique MMM, a shoe store on Public Square. Owner Maria Molnar says that customers get a personal touch when they buy from her rather than from big box stores such as Walmart or Target or from an online superstore such as Amazon.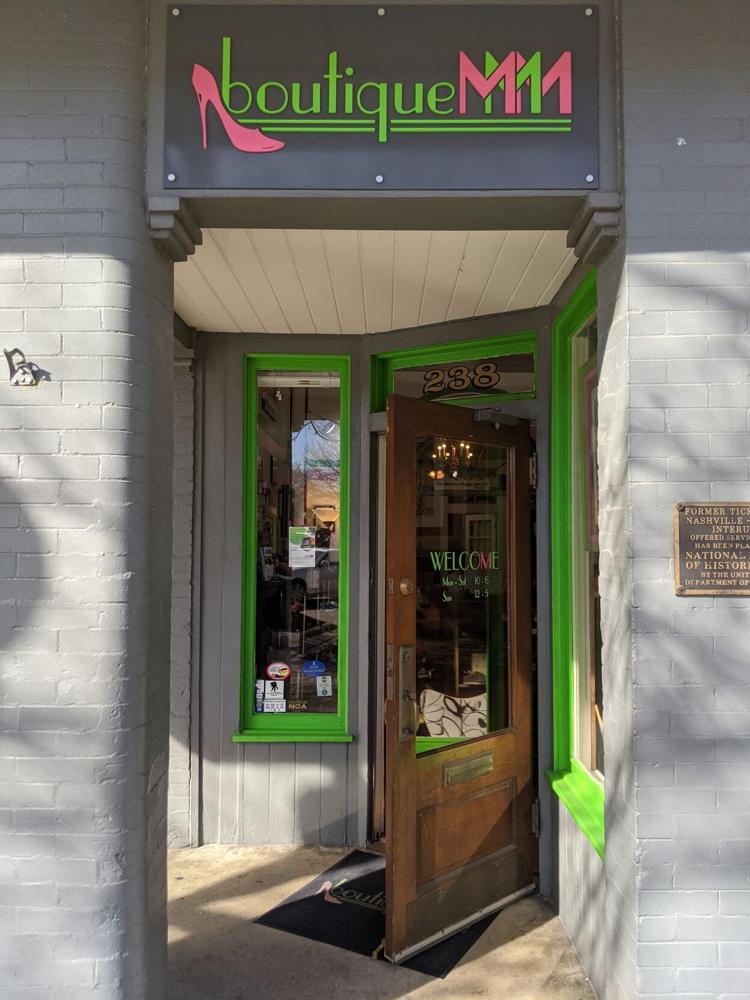 "To me, my shoe store is not just about selling a pair of shoes," she said. "Obviously, we want to sell our product, but it's so much more than that. We create friendships, and it's different." 
She said that when you walk into a chain store, many times, the sale is the focus. But at her business, the focus is the people. She said that she does her best to remember her customers' shoe sizes. She even admits that she may remember a shoe size better than a first name. 
She believes that people appreciate it when they walk in somewhere and somebody says, "Hey, how are you doing today? So, what's cooking for dinner tonight?" She said that's much better than, "Hey, let me sell you a pair of shoes." 
Margaret Ziegler, owner of Vintage 615 Boutique Clothing & Decor in Spring Hill, said that walking into small shops in town is like walking into an episode of "Cheers," where everybody knows your name. 
"You can get everything at a box store that I don't have. There's just no way that I could have as much as a box store would have, but what I have that they don't have is just that hometown feel," Ziegler said. 
Lauren Rauter, owner of Rock Paper Scissors in Franklin, said that people also know exactly where their money is going when they shop locally. She said that you can't always see the end of the money trail when you buy from a large chain or from Amazon.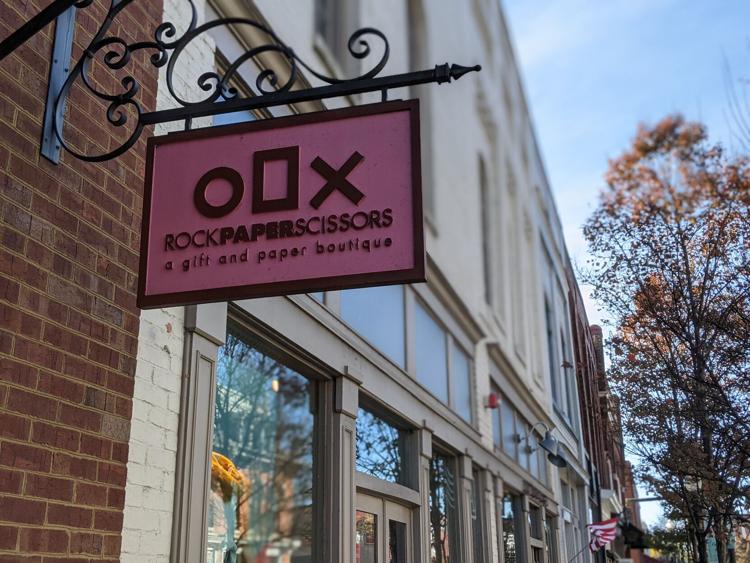 "When someone shops small here, they literally are helping my daughter go to college, they're helping me pay for her to be in cheer, they're helping us to pay our mortgage," Rauter said. 
That very reason is why Jason Moss, owner of Franklin Fine Jewelry, said he shops locally. He said that he would much rather support Savory Spice Shop on Main Street than buy spices from a big supermarket.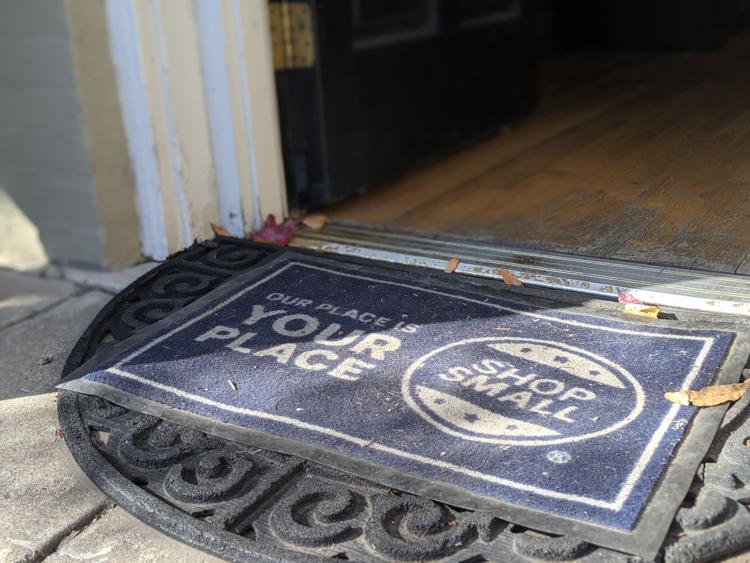 Heather Bell, who owns Nolensville Toy Shop, said that the money she receives at her shop not only goes to support her and her family, but that it also is poured back into the local community as she, in turn, shops locally and gives to local causes. 
"We donate back to the schools whenever they ask for something for a silent auction or for advertising for the school plays or the sports," she said. "We're happy to help donate back, so it's awesome when people can shop local." 
According to a 2018 study by Civic Economics, 30.4% of a small business' revenue stays within the local economy, while that rate drops to 13.2% for a chain retailer and down to 3.9% for a remote, online store such as Amazon. 
Marianne DeMeyers at Tin Cottage in Franklin shares similar research on her business' social media. Each year around this time, she takes the opportunity to advocate not only for her own business but for all small businesses.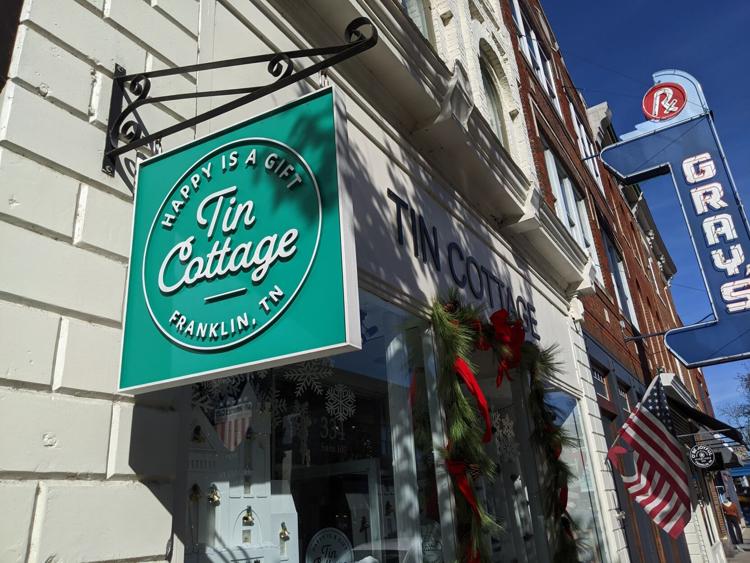 She said that with the COVID-19 struggles so many small businesses have had this year, it's difficult to even consider having sales for Black Friday and Small Business Saturday. But for her, it's all about giving back to those in the community who supported her when the future of her business was uncertain. 
"The financial person in me is like, 'It doesn't make financial sense to me.' But there's just so much more to it than that," she said. "Sometimes you've just got to realize that it's a small way of celebrating the people who were with you, to give some kind of discount because a lot of people are hurting, too." 
Ziegler also said that she loves running a small business because of the people. She hopes her shop can be a sanctuary for those who have rarely gotten out of their homes during the pandemic. 
"A lot of people are really lonely and isolated, and some of them will come in here and say, 'This is the only place I've been,'" she said. "And if I can be somebody in here to talk to them for the only place that they've been and give them a little bit social happiness, then that's really important to me. I want to stay in business, but that is what's really important to me, too. I really want to serve the community and just be a place where this can be people's happy place."