Those who have been working from home throughout the COVID-19 pandemic may have experienced difficulties separating their work lives from their home lives. Franklin resident Anna Palumbo is hoping to provide an extra degree of separation for at-home workers with just a few-footsteps-long commute.
Palumbo, founder and owner of Red Triangle Interior Design, has designed several different models for a backyard office space and is partnering with architects and builders to make it happen. She said she hopes these spaces will foster mental separation between work and home and allow people to better focus on the task at hand.
"With a backyard office, you have a very tiny commute to your office, which allows for that separation," she said. "Unless you bring the dogs or cats with you, you don't have pets bothering you. You won't have your kids around. You are actually in a space that will be more productive."
While Palumbo does have three base designs for these offices, they are customizable according to a client's preferred work environment, which can increase productivity.
"I'll sit down with the person, and I'll ask them how they work," she said. "What makes them the most productive — a lot of light, not that much light? Do they like to have plants? Do they like to have a certain chair? Do they like standing desks? So I'm going to … really listen to what makes that person or company productive."
She will also be as sustainable, or "green," as possible in the building and designing process.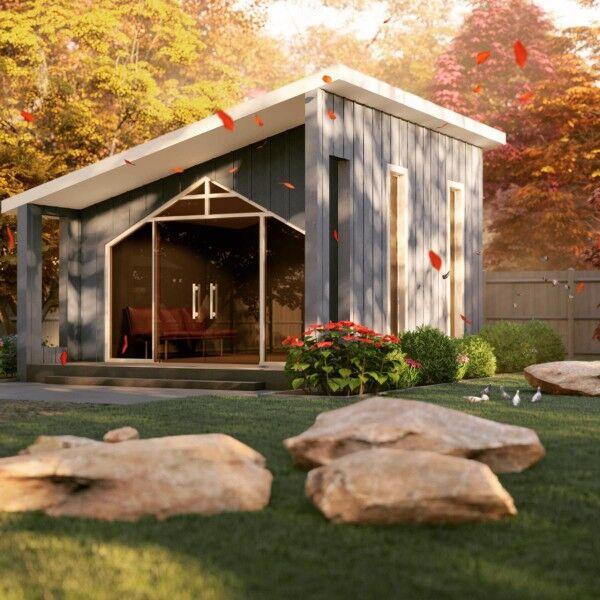 A former pottery teacher in Philadelphia, Palumbo and her family moved to Franklin five years ago, and she pursued a second degree in interior design from O'More College of Design, which is now at Belmont University.
She said she named her design business after a red, triangular structure that her father built for her and her siblings when they were kids at the bottom of their very long driveway, where they could wait for the bus.
"What the red triangle meant to me was that I was almost home. I was almost to a place where I was always going to be loved, I was always going to be safe, I was always going to be welcomed," she said. "I want to make people's houses, their backyard offices, anything — I want them to be able to feel what I felt when I saw the red triangle."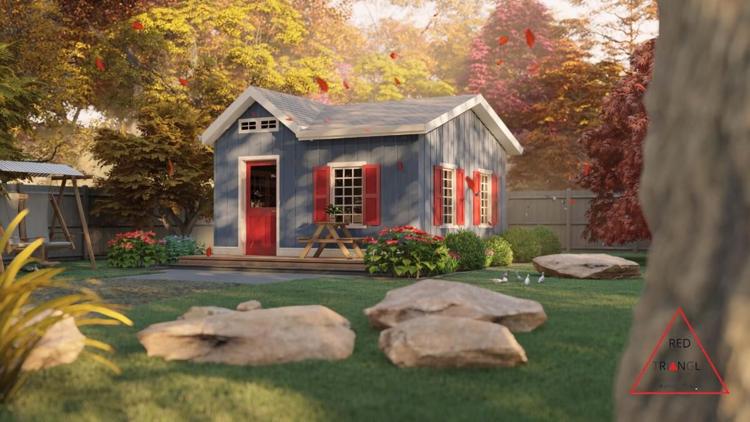 In addition to creating backyard offices, Palumbo also offers interior design services, staging and renovations with a particular interest in preservation.
For more information about Palumbo's company and services, visit RedTriangleInteriorDesign.com.