A small group of volunteers gathered with social distancing at the FiftyForward Martin Center Thursday to put together gift bags for essential workers in the Franklin Special Schools District. 
The event was sponsored by AmeriCorps Seniors and led by Shannon Freeman, FiftyForward friends learning in pairs (FLIP) coordinator. 
"We are thrilled to partner with Senior Corp to have the Martin members help with this project, as it brings such joy to our members to help others," Barbara Hunt, director of the Martin Center, said. "It is such a win-win situation when our members get to safely enjoy some time together while being able to give back to local schools who have worked so hard keeping our school kids happy and healthy during the pandemic."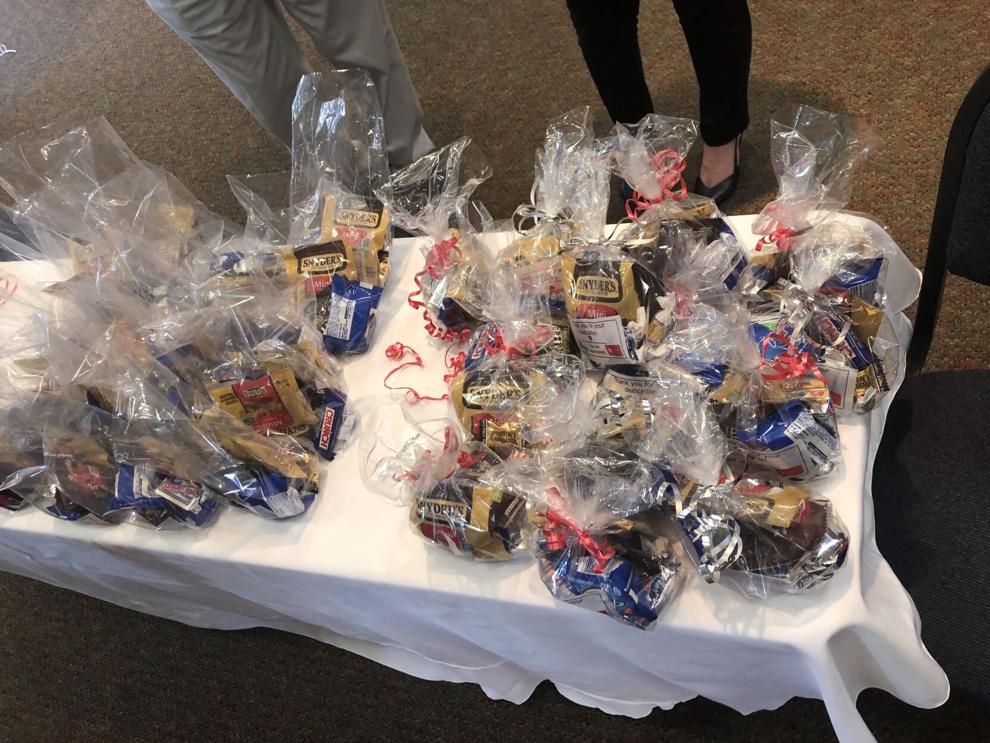 The FiftyForward Martin Center reopened with limited in-person programming Feb. 1. While still offering online options, too, their goal with reopening was to end the isolation that their senior members have felt for the past year. 
Prior to the COVID-19 pandemic, the Martin Center would provide about 60 volunteer tutors for one-on-one academic support for elementary students in Franklin Special Schools and Williamson County Schools. While the volunteers cannot provide in-person tutoring due to the virus, they have found ways to serve their school partners, doing a "Read with Me" video project and making the gift bags as a small token of appreciation to essential workers. 
"It is wonderful to be back," Judy Davis, a Martin Center member and volunteer, said. "To have the social connection back is the best part of it. When I retired and joined the center, first I played cards, then joined the Card Crusaders."
Described by staff as "Lucy and Ethel," Fran Abbagnaro and Dorene Kerndl have been joined at the hip since meeting in 2017 at the center's annual art show. Abbagnaro described sitting on a bench and seeing Kerndl from behind, holding up a wine glass.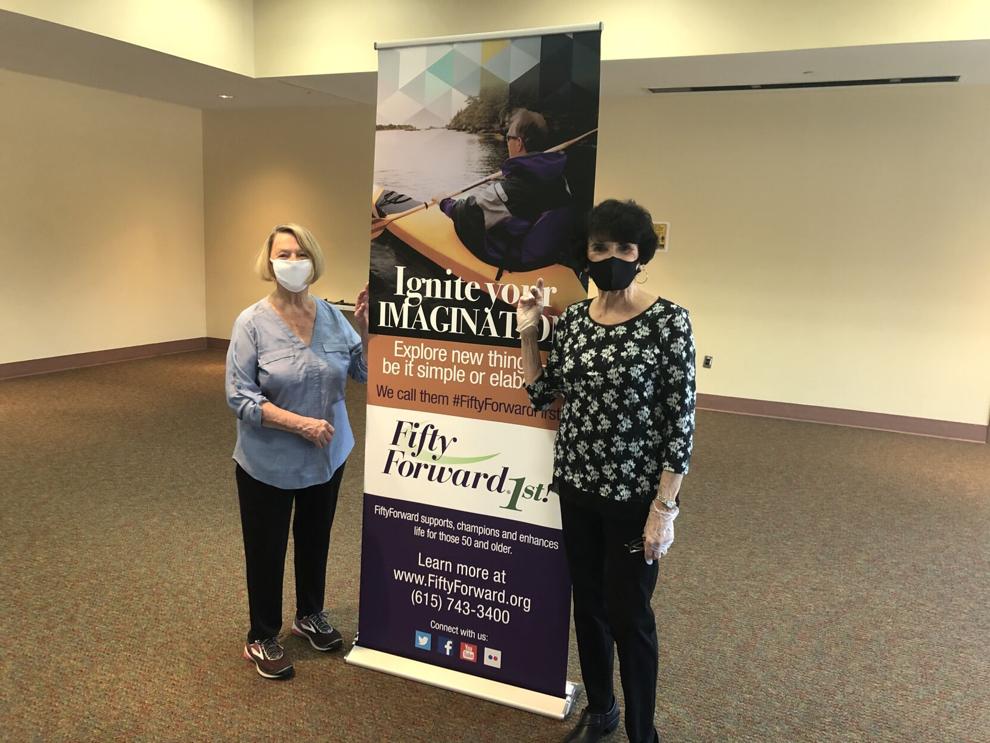 "I tapped her on the shoulder and said, 'Would you like to sit with us?' We have been inseparable ever since. It was a God moment," Abbagnaro said.
Abbagnaro calls the Martin Center her "salvation." She was lost when her husband died, and the center brought her friendship. 
The two ladies giggled and talked about volunteering on the same shifts, their volunteer work and fun together. 
"I miss volunteering. I used to teach and love reading to the children. Being here doing this for the teachers feels good," Kerndl said. 
Fred Frawley, a veteran and former educator, has volunteered in the past with FLIP and officially joined the Martin Center this week. He said having the social interaction has been wonderful after months of isolation. 
In another area of the Martin Center, three gentlemen were playing pool. Bill Farmer, Tom Watson and Burk Tavlien were regulars before COVID-19 took their fun away.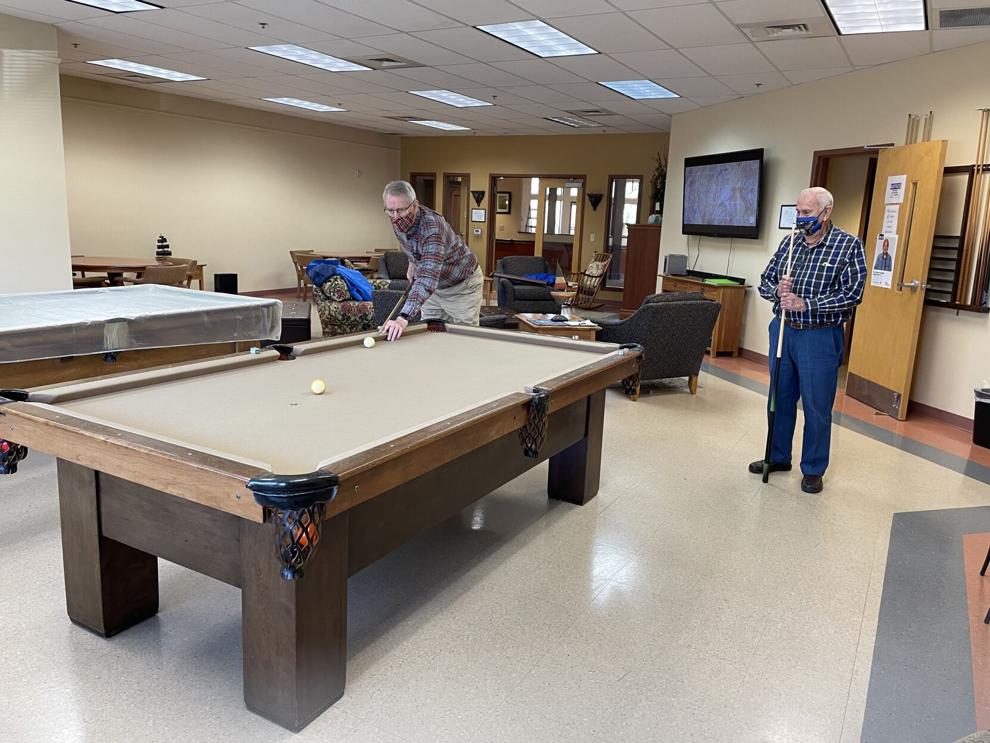 "I'm glad to be here. Especially to be with the fellas, to have my community again," Watson said. 
"I would call the guys and see how they were doing," Tavlien, who has been a Martin Center member for eight years, said. "It was hard. Now, we are back and loving it." 
Engaging older adults in volunteer service is an important component of FiftyForward's mission, and since the pandemic started, the organization has worked to safely keep older adults connected through virtual programming and service in a variety of ways.
The members have loved the online programs, but being back together in person Thursday was even sweeter.