For FrankTown Open Hearts, the holiday season is a time of community and service, and the local nonprofit is almost ready for the community to join in on two of its annual Christmas events. 
This year, FrankTown Open Hearts, a nonprofit that mentors and teaches various life skills to Franklin's at-risk youth, is holding its third annual Festival of Lights and its 17th annual Christmas shopping event. 
The Festival of Lights is a drive-thru event at the Williamson County Agricultural Expo Center, where families can view holiday-themed light displays from their vehicles and have the opportunity to take their picture in front of a 30-foot Christmas tree while sipping on some hot chocolate at the end of the drive.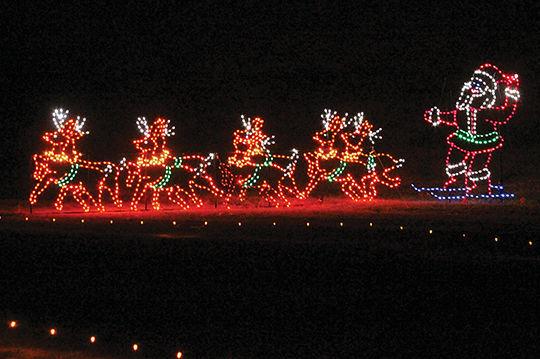 "It is a COVID-friendly event, and hopefully it'll get people in the Christmas spirit," said Chris Barnhill, executive director of FrankTown. "Everybody's going to be masked and gloved, and you can get some hot chocolate and a Little Debbie snack cake or a MoonPie or whatever. Get your picture made in front of the tree. Hopefully, it'll be a fun event just to get out of the house." 
Tickets for the event are $25 per vehicle and can be purchased online at FrankTownLights.com or at the gate. The event will run from 5 to 9 p.m. Thanksgiving through Dec. 26.
This year, all the proceeds will benefit FrankTown's building fund. The nonprofit typically runs its 35 programs for youth in various churches and buildings, but since the start of the COVID-19 pandemic, its access to these facilities has been limited, causing the organization to significantly pare down its programming. 
While a normal year would include classes for sewing, woodworking, cooking, fishing, leadership, spiritual development, music, performing arts, car mechanics, academics and more alongside opportunities for trips across the country, the organization is limited to seven programs, as it is functioning primarily at Fourth Avenue Church of Christ. 
Barnhill said that it is important that the nonprofit continues to offer at least some programming because 55 of FrankTown's families make less than $15,000 per year, and life during a pandemic looks very different for them than it does for much of affluent Williamson County.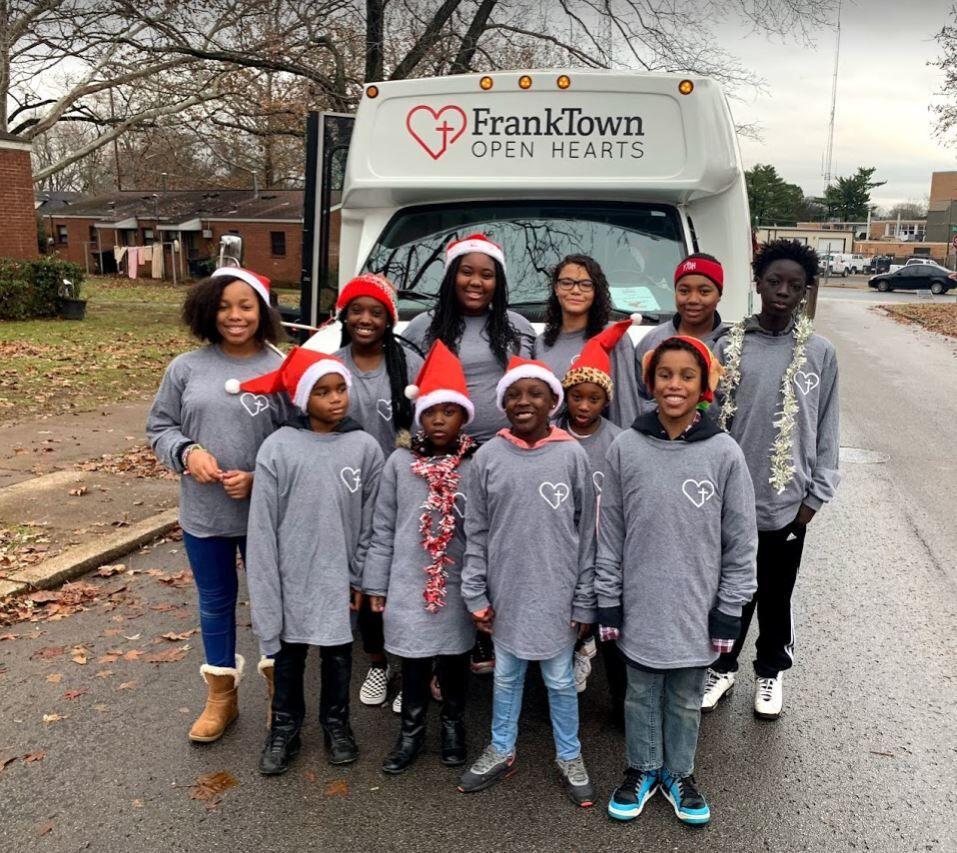 "They don't have disposable income to take guitar lessons, to take golf lessons, to play games on a computer. They don't own a computer. They don't have WiFi. They don't own an Xbox or GameCube. They can't go to the mall. They don't have disposable income for that. Their family doesn't even own a car," Barnhill said. "It's important for us to give these kids constructive, educational and vocational activities to do because I guarantee you, kids will find something to do, whether it's healthy or not." 
The organization has a goal of raising roughly $2 million for a facility out of which it can operate its programs and continue to serve the community. 
Just a couple weeks after the start of the Festival of Lights, on Saturday, Dec 12, volunteers will gather at ClearView Baptist Church at 9 a.m. for the Christmas shopping event. About 100 FrankTown students will each be given $150, and volunteer families will take the students shopping for Christmas presents for their families. Each group then returns to the church to wrap the gifts, and the students receive food boxes to take home for a Christmas feast. 
Barnhill said that not every FrankTown student qualifies for this event, only those who have earned their $150 through community service, participation in FrankTown programs, good behavior and effort in school and more. 
"It's such a rewarding, fun activity. It's also great for the FrankTown kids because, granted, they're not really affluent, but they're bringing home this big bag filled with all these gifts for their family that they bought with money that they earned. It gives them a sense of pride," Barnhill said. 
He said that while the kids were allowed to buy themselves a gift last year, the team could find only six of about 100 kids who bought anything for themselves. 
Barnhill said that volunteers are still needed to help with both events. To learn more or to sign up to volunteer, visit FrankTownOpenHearts.com.