The Tennessee state government fired its top vaccination official, Franklin resident Dr. Michelle Fiscus, on Monday amidst public controversy around children and the COVID-19 vaccine.
In June, Fiscus was on a trip with her family, and upon her return late in the month, she realized her job may be at risk. She had worked for the Tennessee Department of Health since 2016 and most recently served as the medical director for vaccine-preventable diseases and immunization programs.
"To hear Rep. [Scott] Cepicky call for the dissolution of the department of health because of what he felt was the targeting of youth was just a pretty surreal thing to come back to," Fiscus said.
During a Government Operations Committee meeting in the Tennessee General Assembly on June 16, Rep. Scott Cepicky (R-Culleoka) called for the committee to consider "the dissolving and reconstitution of the department of health" during its next meeting on July 21.
Cepicky said during his comments his concern was that the department of health was "targeting our youth" with digital advertisements for the COVID-19 vaccine that featured pictures of children with bandages on their arms.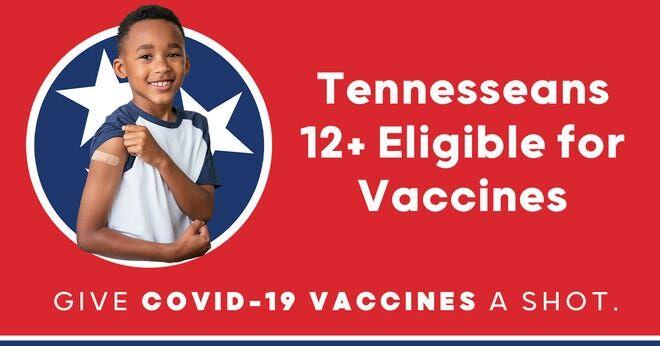 In May, when Pfizer was seeking emergency-use approval from the Food and Drug Administration to administer its COVID-19 vaccine to children aged 12 to 15 (after formerly receiving approval for ages 16 and up), Fiscus said she had contacted the state health department's general counsel to receive guidance concerning the state's "mature minor" doctrine, which holds that a "physician may treat without parental consent" 14- to 18-year-olds unless "the minor is not sufficiently mature to make his or her own health care decisions."
According to a statement Fiscus provided to the Tennessean, she received an email including the requested guidance in a document and the following statement: "This is forward facing so feel free to distribute to anyone." Fiscus said she proceeded to disseminate that guidance via email to medical providers who were administering the COVID-19 vaccine. From there, the email made its way onto social media.
At that point, Fiscus' husband, Brad, who serves on the Williamson County Schools Board of Education, said he received an accusatory email from a community member concerning COVID-19 vaccination in the schools.
"We got an email from someone … that accused us of working with [Michelle] to bypass parents and vaccinate kids at schools," Brad Fiscus said. "It just blew up."
Additionally, at the WCS school board meeting on May 17, several residents called for the resignation of Michelle Fiscus, shared their opposition to the COVID-19 vaccine in general and asked the district not to require the vaccine for return to school in the fall. WCS Superintendent Jason Golden clarified that the district would not require the COVID-19 vaccine for students or staff and that the schools would not administer COVID-19 vaccines onsite.
Nonetheless, not long after Cepicky's comments during the Government Operations Committee meeting last month, the Tennessee Department of Health pulled its advertisements for the COVID-19 vaccine featuring children, and Michelle Fiscus shared that she and her colleagues were directed not to "provide offsite vaccinations to adolescents," to "message any vaccines to any children," to "acknowledge national immunization awareness month in August," and more.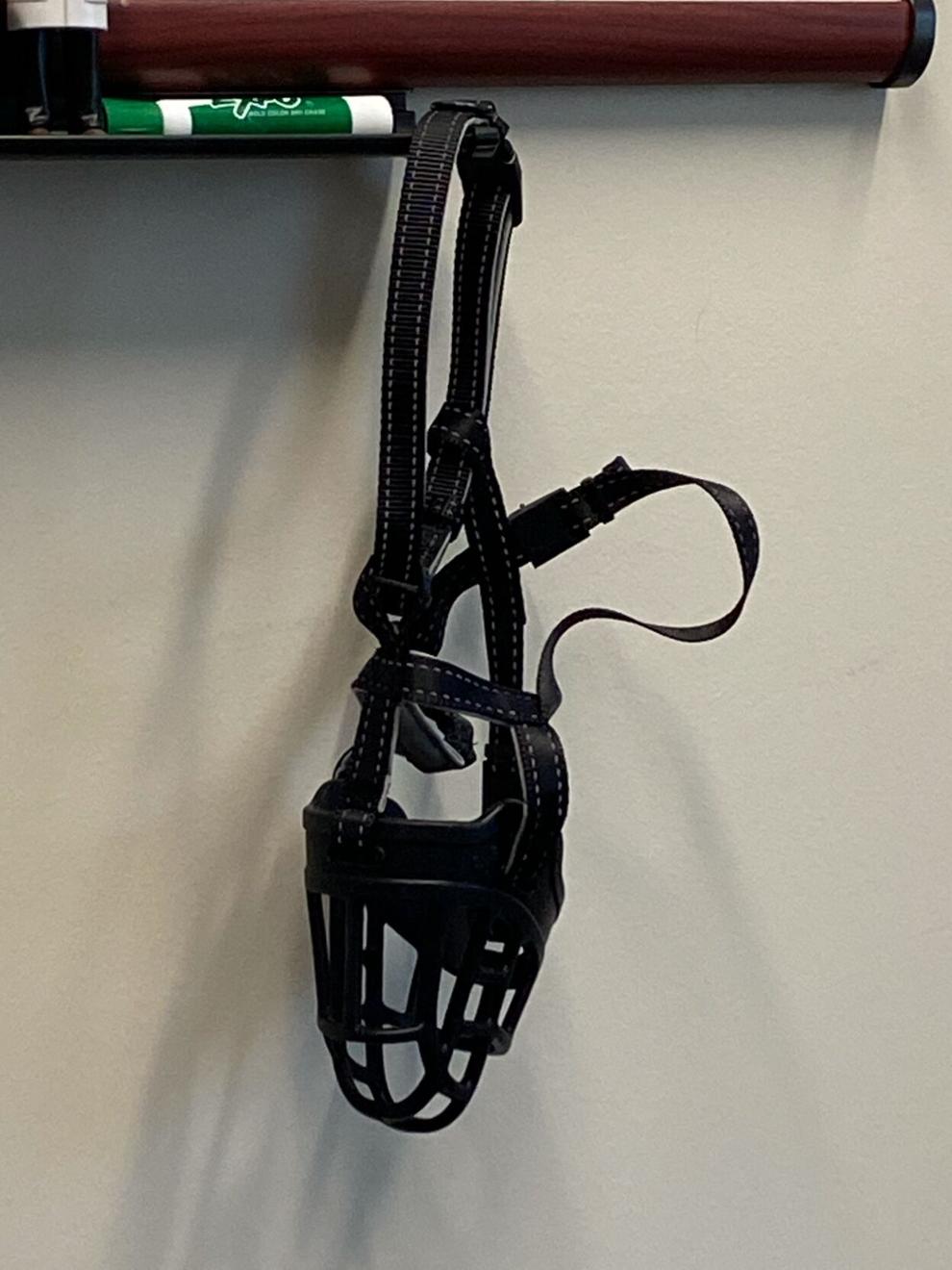 "That basically handcuffs the work of my office," she said, noting that her office receives funding and certain requirements from the Centers for Disease Control and Prevention.
Further, Brad Fiscus shared that in the week before his wife was fired, she received an anonymous Amazon package at her office containing a muzzle.
After consulting friends and family to ensure it wasn't sent as a joke, he said they still don't know who sent it, but Michelle Fiscus reported it to homeland security.
"Somebody sent it, I feel like, to tell her to be quiet," Brad Fiscus said, adding that his wife told a news crew in jest: "They must not know me. This is for a beagle, but I'm a pit bull."
Brad Fiscus has had his own involvement in the state as well. He ran for the Tennessee House of Representatives last year against state Rep. Glen Casada (R-Franklin). However, Michelle Fiscus noted that she hasn't felt like that had any major impact on her job.
"I've never gotten the vibe that this is sparked in any way by who my husband is," she said.
Brad Fiscus said his wife chose "instead of resigning to be fired so that there wouldn't be the opportunity to shut down the reality of what was going on."
When the time came on Monday, Michelle Fiscus said she was told that part of the reason for her termination was that she should have been more "politically aware" and that her sending the information about the "mature minor" doctrine, which she said she did in response to related questions she had received, "poked the bear."
According to a letter obtained by the Williamson Herald through a records request, Tim Jones, the chief medical officer for the state health department, recommended to Health Commissioner Lisa Piercey on July 9 that Michelle Fiscus be fired based on "failure to maintain good working relationships with members of her team, her lack of effective leadership, her lack of appropriate management, and unwillingness to consult with superiors and other internal stakeholders on [office] projects."
In response to the letter, Michelle Fiscus shared that her annual job performance reviews contradict many of the claims made against her.
Reviews given by her supervisor, John Dunn, from April featured overall positive comments concerning her work objectives, team relations and leadership.
"I appreciate the incredible hard work and leadership Dr. Fiscus has shown throughout the COVID pandemic," Dunn wrote.
Dunn even made positive comments about Michelle Fiscus' work regarding child vaccination.
"The program has been under very intense scrutiny and performance expectations. I've appreciated [Fiscus'] availability for consultation on COVID while also bringing the overall decline in childhood immunizations from 2020 into focus," he wrote.
The reviews did mention that "team rapport" and "staff morale" should be a priority moving forward, noting the "tremendous stress" the team was under; however, no comments were made in those recent reviews about Fiscus' "failure to maintain good working relationships with members of her team" per Jones' letter to Piercey.
Jones also wrote to Piercey that Fiscus' email containing the information about the "mature minor" doctrine featured "her own interpretation of state and federal law" and "resulted in confusion of both law and policy for private providers, parents, and legislators."
The majority of Fiscus' email to medical providers is the word-for-word text of the state's "mature minor" doctrine, accompanied by additional information about the COVID-19 vaccine. For comparison, the email is included below in addition to the official "mature minor" doctrine itself.
"The ironic thing is that, if what they're upset about is kids getting vaccinated without parental consent, firing me changes absolutely nothing. It is still case law in Tennessee that, today, a 14-year-old can go somewhere and has the legal right to get vaccinated without the consent of their parent," Michelle Fiscus said. "That can be debated as to whether or not that's appropriate, but it is Tennessee case law."
With the controversy around this issue entering into public health and education sectors, Brad Fiscus shared that he believes "the two things that should never become partisan … are the most partisan issues in the nation right now."
For Michelle Fiscus, moving forward, she said she plans to take some time off as she decides her next steps. She said she would love to remain in public health, but she doesn't imagine that would be in Tennessee.
In the meantime, she hopes her message makes an impact.
"My main message and my purpose for speaking out is because politics is obstructing the work of public health, and when that happens, people die, especially in a pandemic," she said. "And there's no reason for anyone to die from COVID-19 at this point because we have safe and effective vaccines."