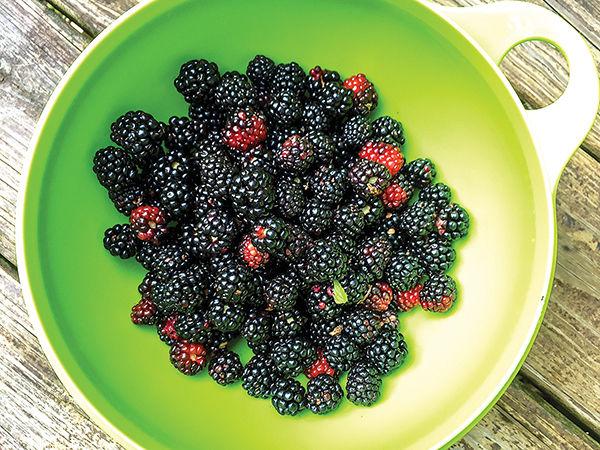 As blackberries arrive from our local farmers, I remember one summer when I was a kid, my cousin Tony and I wandered down the road from my aunt's house to pick wild blackberries that grew along a little creek. 
We picked a lot, and to carry them back we decided to use our white t-shirts as a kind of pouch for our haul. My grandmother saw us coming back to the house and started to laugh, but my aunt was not amused. At all.
After we were scolded for ruining our nice white t-shirts with blackberry juice, we pulled them off, threw them in the wash tub and ran down to the pond and jumped right in. 
That is one of many summers in Greenbrier, Tennessee that I will never forget. Making Blackberry preserves this morning with Romana reminded me of that Sunday afternoon 40 years ago.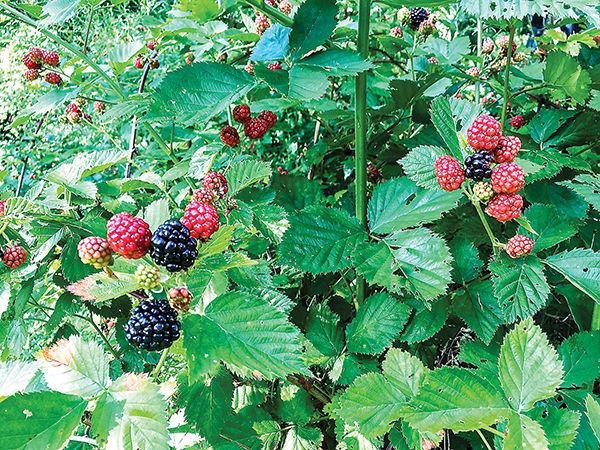 Making any fruit preserves takes a little extra care but well worth the effort, especially when you open a jar of blackberries or tomatoes in the middle of January.
Keep it simple and take your time.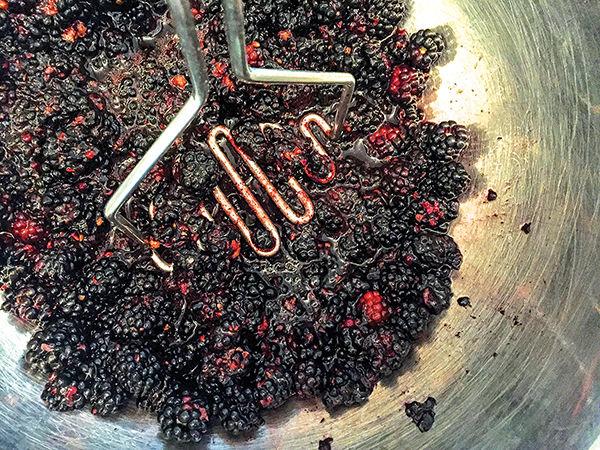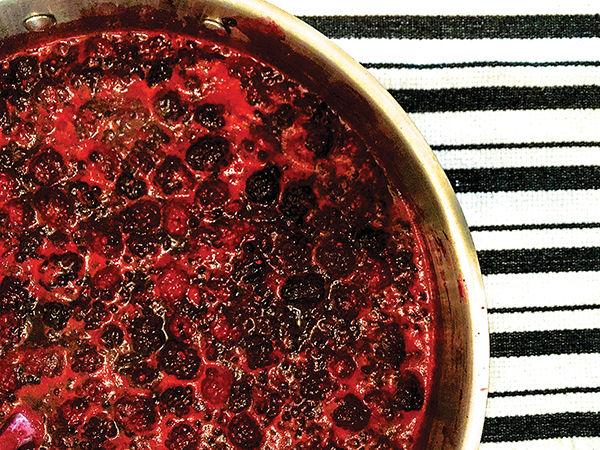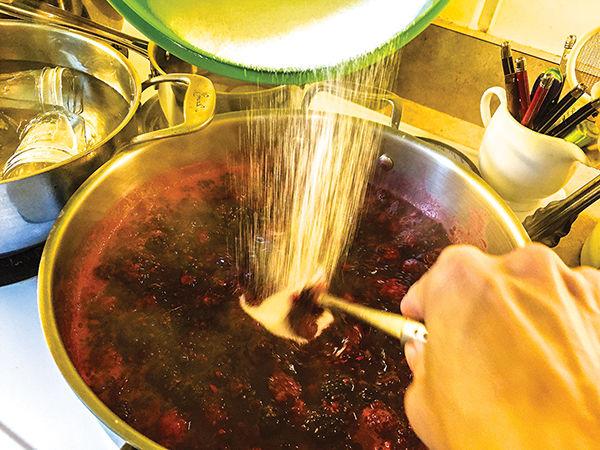 Summer Blackberry Preserves  with Lemon and Honey
Makes five 8 oz. jars
Be sure to wash the blackberries well, and remove any stems of leaves that might be present.
We used Pomona's Universal Pectin for this batch. It's available at Whole Foods Market. Be sure to make the calcium water in a little jar before you begin. 
You will need a large 8-quart pot with simmering water to be ready to process the jars once filled. 
You'll need:
5 8 oz. glass Mason Jars with lids and rings
4 C mashed blackberries (about 5 cups whole)
1 C cane sugar
1 C local honey (we used Johnson's)
1/4 C fresh squeezed lemon juice 
2 tsp. calcium water
2 tsp. pectin powder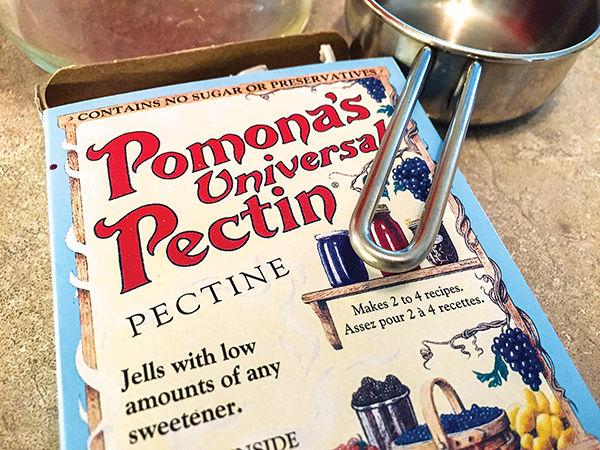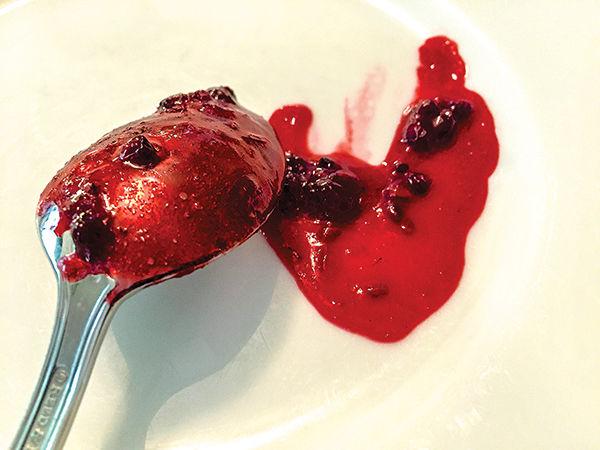 Instructions:
1. Wash and rinse the 8 oz. jars in hot water. Bring lids to a boil; turn off the heat; let stand in hot water. Wash screw bands; set aside. 
2. Prepare the blackberries. Measure the fruit and put it into a 5-6 quart pan with the lemon juice. 
3. Add 2 tsp. calcium water and stir well. 
4. Measure the sugar and honey into a separate bowl and thoroughly mix in the pectin powder.
5. Bring the blackberries to a full boil (212F, 100C). Add the sugar-honey-pectin mixture, then stir vigorously for 1-2 minutes as the fruit returns to a full boil. Then, remove from the heat. 
6. Fill each prepared jar up to 1/4 inch of the top. Wipe the rims clean. Screw on the lids with the rings. Put filled jars in boiling water to almost covered. 
7. Boil for 10 minutes, not too hard, a gentle boil is just fine. Carefully remove the jars to a clean kitchen towel to cool. Check the seals; lids should be sucked down and tight. Let cool to room temp. 
8. Eat within one year. Lasts refrigerated three weeks once opened. Enjoy all year long!
Michael R Martin, South Fork Catering Co.