AT&T donates annual gift to United Way of Williamson County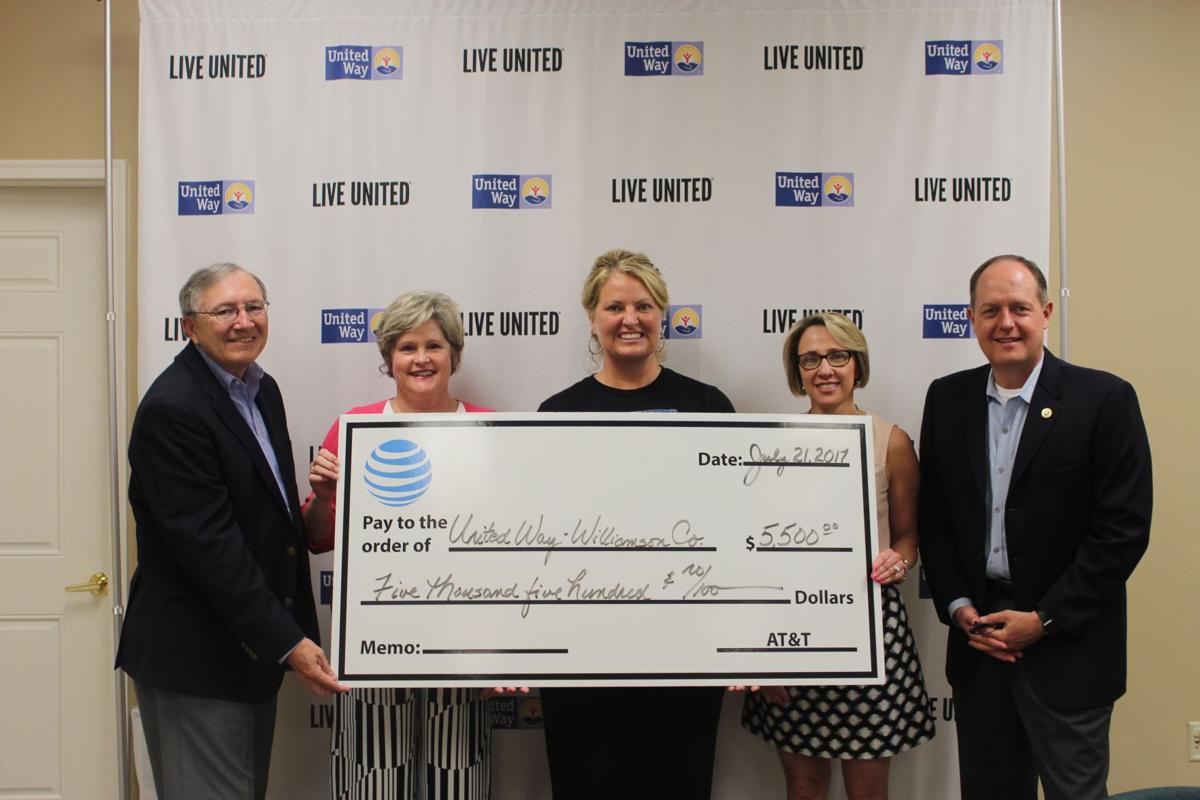 AT&T donated its annual corporate gift to the United Way of Williamson County on Friday, July 21.
AT&T's Director of External and Legislative Affairs Dennis Wagner presented the check to United Way employees with Sen. Jack Johnson present.
The amount of the gift varies yearly, but this year the company donated $5,550. Wagner said there will also be an employee campaign in the fall that will donate to the United Way.
"It's always been a privilege for us to donate to the United Way," Wagner said. "It's a way for us to give back to the community, and it just helps more people by giving it to the United Way and them determining where the needs are."