Second annual 4-H Dinner in the Barn to take place at Homestead Manor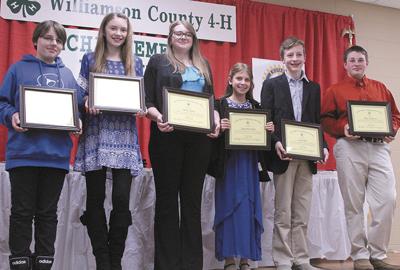 The public is invited to join Williamson County 4-H members for the second annual 4-H Community Dinner hosted by Andy Marshall, president and CEO of A. Marshall Hospitality, at Homestead Manor on Wednesday, Nov. 14, from 6-9 p.m. 
The farm to fork dinner will feature family style servings of the "freshest, finest, most flavorful" cuts of beef produced from cows raised by local 4-H members and fresh vegetables from Homestead Manor's own farm brought together in a special menu created by Executive Chef Chad Starling. 
"This is a celebration of what 4-H does for us and for the community," said Lindsay Curtis, marketing director for A. Marshall Hospitality.
Marshall, who is a longtime supporter of the 4-H program and local farmers, purchased several of the student-raised beef cows during the 2018 Williamson County Fair's annual 4-H auction. 
"As a restaurateur, the future of our industry is very important to me," Marshall said. "Coupled with my deep appreciation for Williamson County, its resources and its people, the 4-H program is one of my favorite organizations to support and we look forward to sharing its impact with our friends and neighbors."
The dinner provides an opportunity to showcase the products of 4-H member's months of hard work and dedication, Curtis added.
Wednesday's special menu will include a fresh salad with cherry tomatoes, snap peas, and radishes with a buttermilk vinaigrette; options of rib eye, strip, flank, hanger and flat iron steak; grilled broccolini with lemon and garlic; roasted tri-color fingerling potatoes and country ham braised greens.
Tickets for the dinner are $40 per person. A cash bar will be available.
To purchase tickets or for more information, call the 4-H office at 615-790-5721.