The Brentwood community remembered the lives lost on Sept. 11, 2001, as well as one of their own, police officer Destin Legieza, who passed away tragically June 18, 2020, at a city-hosted event Saturday.
The event, held at City Park on the steps of the Mooreland Mansion on the 20th anniversary of 9/11, featured comments and reflections from Brentwood Assistant Police Chief Richard Hickey, Fire and Rescue Chief Brian Goss, Mayor Rhea Little and Chaplain Robert Michaels. 
Hickey reflected how the first responders blood drive held annually between the city's police and fire departments encouraged him to remember the people that died that day.
"They were lawyers, bankers, financial workers, policemen, firemen — we can all connect to them," he said. "We have a duty to never forget the 2,977 that died that day. It's our job to remind the younger generation that they did not die in vain."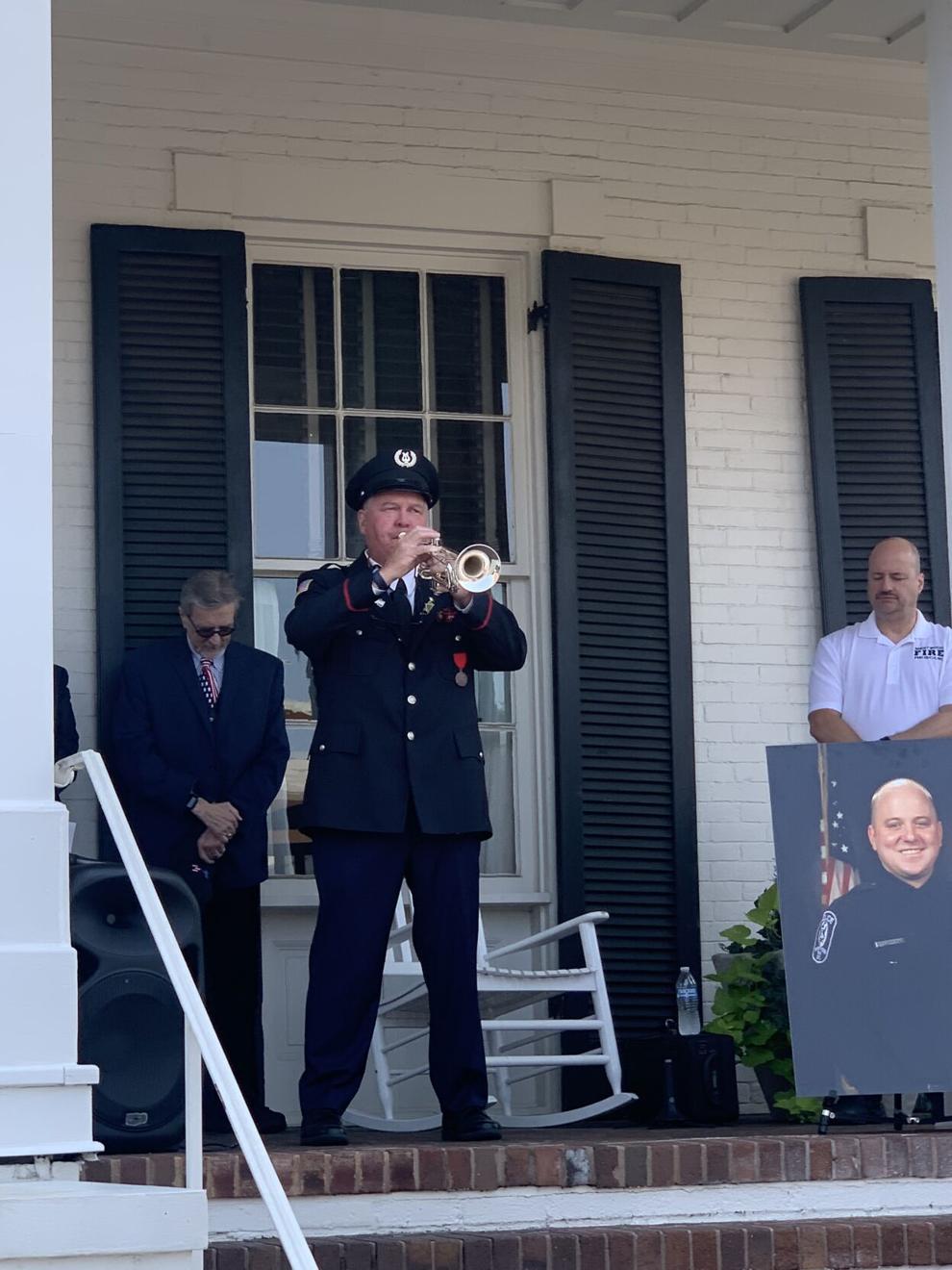 Goss talked about how 9/11 has changed the industry he works in. 
"9/11 has profoundly changed our profession," he said. "The way we do business, the way we approach our job. My hope is it made us better, made us more aware. My ultimate hope is it's something we never live through again." 
A day earlier, Goss talked about the same experience when the city's newest fire station was dedicated. 
Little reflected Saturday on the many lives lost and the bravery of the men and women first responders who ran into the burning buildings on 9/11. 
"They made the ultimate sacrifice," he said. "They were not in the building, they ran towards the building. I think they would make the same decision today; we have the greatest first responders in the world.
"It's humbling to think of the sacrifices of first responders and remember them. It's also a day to thank our local first responders. We live in a community where they have support — our first responders are highly esteemed here. That is not true in all communities. I appreciate our community who love and support our first responders. It's a sad day, but a day to honor those that serve and protect."
Angie Thomas sang the national anthem and a beautiful rendition of "America the Beautiful." Frank Fenton with Bugles Across America concluded the program with the playing of taps.