Deer Run Camps & Retreats celebrated over two decades of God's faithfulness and accepted over $250,000 in donations at its fifth annual Vision Dinner. 
David Gibson, Deer Run founder, shared how summer camp was needed more than ever after children and youth experienced such a difficult school season in 2020-21. He shared the vision of the ministry with clarity and passion and the need to expand accommodations, recreation opportunities and facilities on the 150-acre private property to meet the growing number of campers, families, community groups and schools who frequent what is referred to as "The Valley."
Deer Run supporters and guests attended the evening event at The Brookside Barn, part of the new West Campus acquired through donations. Guests generously gave just over $250,000 during the event to meet the current growth needs.  
The Vision Dinner was hosted by emcee and board member Gabe Lyons, author and president of Q Ideas. 
Board member Amy Fenton, church ministry consultant for ThinkOrange.com and executive director of Orange VBS, shared her Deer Run testimony about how her children being at camp during a difficult season in their life then serving at camp this summer impacted her family and helped shape her children's lives.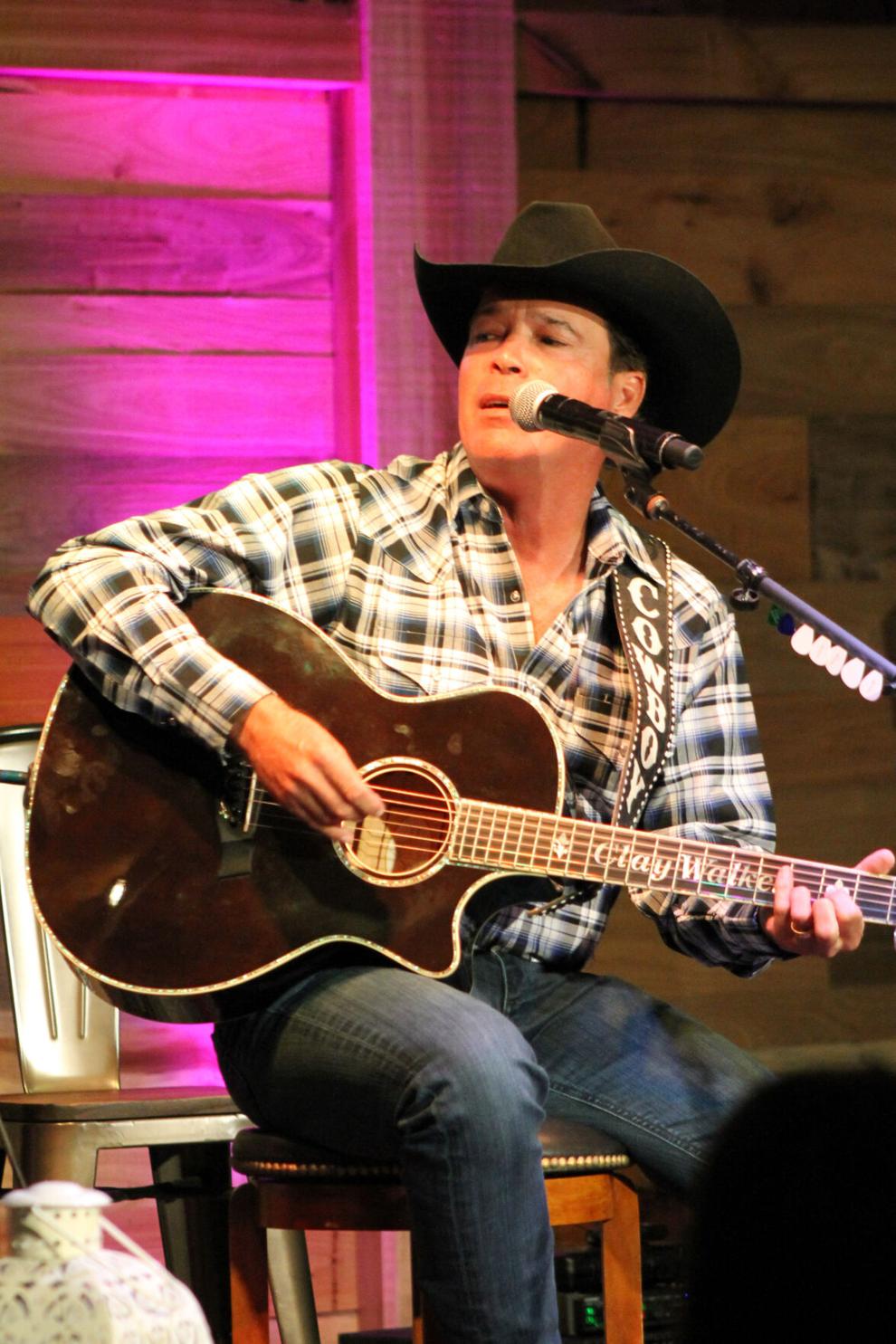 Special guest Clay Walker, a country music singer-songwriter whose children have been touched and changed by Deer Run's ministry, connected on a very genuine and personal level with the dinner's guests through sharing many of his hits and stories behind the songs, plus how his camp experience at a young age led him into a relationship with Christ.
In 2020, Deer Run was forced to cancel all summer camps and most retreats due to the COVID-19 pandemic. Staff took that time to make operational improvements, which set the stage for a big 2021. Josh Barrera and Brianna Corr, Deer Run's camp directors, shared that 2021 was Deer Run's most successful summer camp season to date with over 3,400 campers and 213 children and youth who made a first-time profession of faith in Jesus Christ.
Deer Run is a nonprofit, nondenominational ministry that focuses on providing excellent camps and retreats that inspire a transformational relationship with Jesus Christ and strengthen relationships with family and friends. The 150-acre valley comes alive every summer with thousands of campers, families, camp staff and volunteers who unplug and connect with each other. Throughout the year, The Valley breathes life with countless family-focused adventure and getaway events, married couples' weekends and customized retreats for churches, schools and leadership teams.
To continue such life-changing ministry, Deer Run relies on the donations of supporters and hundreds of volunteers each year. Donations are also given to Deer Run's Mission 42:1 Scholarship Fund, which provides a transformative week of camp to over 200 children and youth each year. 
Deer Run has awarded over 2,200 scholarships to local families in need, children with incarcerated parents through Angel Tree Camping and to community partnerships, including FrankTown Open Hearts, Safe Haven Family Shelter, Boys & Girls Clubs and Nashville Rescue Mission.
Deer Run will celebrate its 15th summer camp season in 2022 and is accepting scholarship donations for children and teens. A child can come to a week of camp with a provision of $35 per month or $421 a year. Visit www.DeerRun.camp/donate to provide a scholarship to a camper.
Learn more about Deer Run's mission and ministry by visiting www.DeerRun.camp or contacting founder David Gibson at DavidG@DeerRun.camp or 615-566-0026 or Camps and Recreation Director Josh Barrera at JoshB@DeerRun.camp or 615-484-5370.