High Hopes Development Center hosted Hats Off to High Hopes, its largest fundraiser for the past 23 years, at Graystone Quarry on Nov. 11. 
The event, which brought supporters together to "tip their hat" to the hard-working High Hopes staff, raised more than $125,000 for the center.   
"We feel very grateful to have been able to host our largest fundraiser once again this year," said Brandy Blanton, High Hopes director of development. "As a nonprofit organization, we rely on support from our generous community to help keep our mission alive. Hats Off is a wonderful opportunity to celebrate our staff, treat our supporters to a memorable evening and raise funds for High Hopes."
Attendees enjoyed a multi-course dinner provided by Catering & Events by Suzette with entertainment from Beatles cover band The English Rain. 
During the event, the prestigious Heart of High Hopes award was presented to longtime Executive Director Gail Powell, who announced her retirement this year.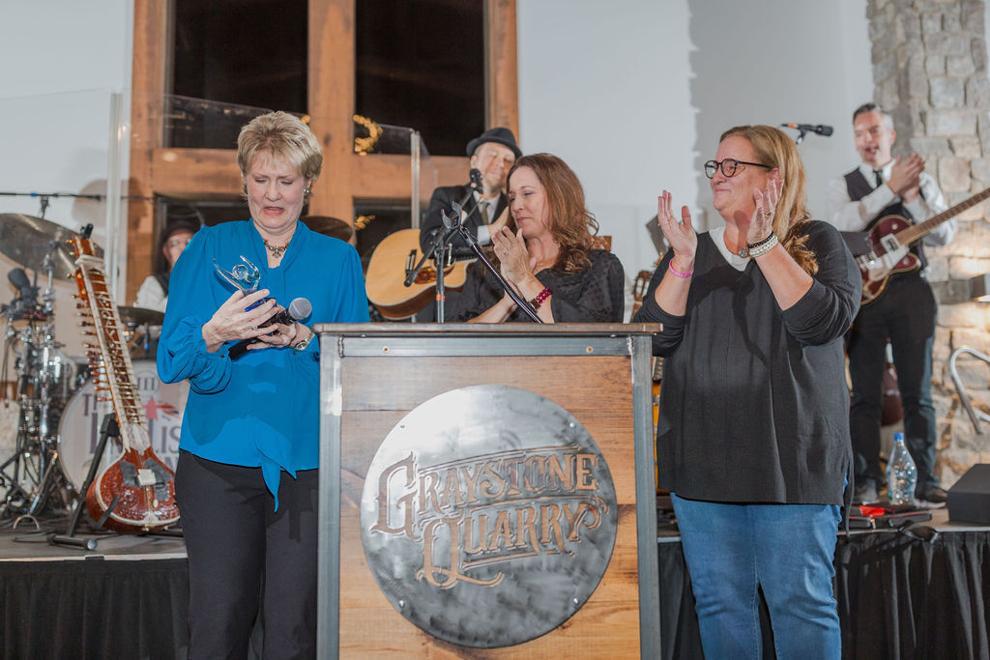 "It's a tremendous honor to receive the Heart of High Hopes award, an accolade I've been fortunate to present for many years to those who have given this organization their all," Powell said. "We are grateful for the overwhelming support we continue to receive from those who believe so strongly in our mission, which was clearly displayed during Hats Off this year." 
For 37 years, High Hopes has been equipping children, youth and their families throughout Tennessee with the skills necessary to achieve success through education, therapeutic services and loving support. For more information about the organization, visit www.highhopesforkids.org.