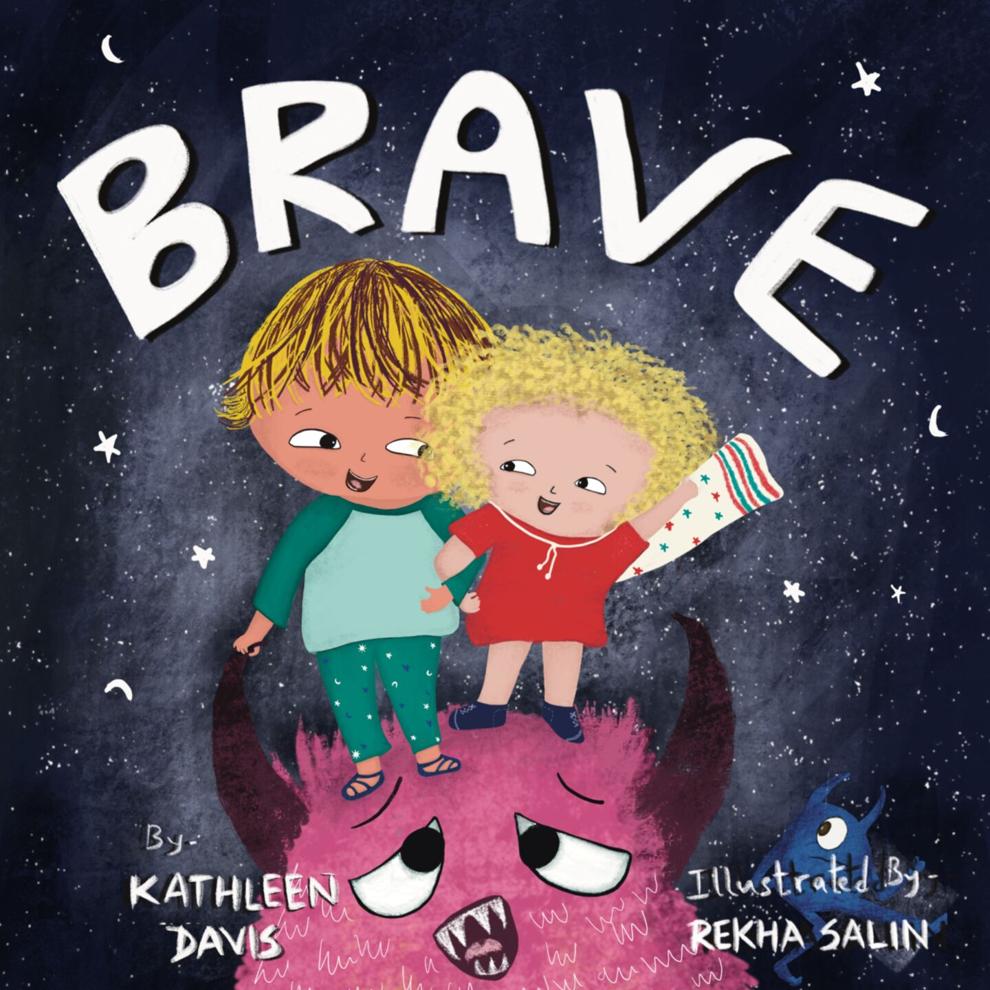 New Franklin resident Kathleen Davis recently published a children's book to help children overcome fears and be brave at night.
"Brave" was written and published by Davis, who recently moved to Franklin from Jacksonville, Florida, and is a mother of two. 
Her children inspired her to write the book, her first she's had published. 
"My children went through a phase where they were not sleeping and were waking me up throughout the night for different nighttime fears," she said. "I had two perfect little characters running around my house. How could I not write a book about them?" 
With Halloween right around the corner, Davis is hoping this is the perfect time for parents to read her book to their little ones.  
"Brave" is a multicultural book that is illustrated using bright colors by Rekha Salin. Based in Bahrain, she brought what Davis wanted in the book to life visually.  
"My ultimate goal is to remind all children that they are safe, they are loved, and they are brave," Davis said. "Even if a child's home is not ideal, in the end, God is watching over them. They can always trust in him. There will come a time in every person's life where we feel unsure of something. 'Brave' is a little reminder that we got this, and if not, God's got us."  
Davis self-published "Brave," however, for her second book, she is trying to connect with a local agent and publisher.  
She has an English degree from the University of Florida and a master's degree in education. She taught for 10 years before deciding to stay home with her children. 
Writing is a passion for Davis, and she hopes this is the beginning of a new career.  
"Brave" can be found at Amazon and Barnes and Noble. The book is available for download as an eBook, and Kindle Unlimited readers can get it for free.