In light of the upcoming Thanksgiving holiday, local nonprofits, ministries and businesses are partnering together and providing a variety of food services to community members in need.
The support comes after a challenging year for many families in Williamson County.
"We grew 100% during COVID because the need was so much," said Elaine Whitney, cofounder and director of One Generation Away. "We were doing about 40 [emergency food boxes] a week, and we went to about 600 a week."
One Generation Away is a nonprofit that, according to its website, distributes healthy foods to families throughout Middle Tennessee who currently do not have access to food sources due to economic and physical barriers.
It was started in 2013 by directors Elaine and Chris Whitney when they first began dispensing food donations from the back of their car. One Generation Away has since grown to serve over 4.4 million meals to those in need throughout Middle Tennessee.
Its services include providing emergency food boxes to families and others who are in need, and One Gen also runs large food distribution programs across the state.
"Our whole mission is to bring dignity and honor back to a segment of our society that has lost it," Chris Whitney said. "[In] this situation [of need] that's extremely awkward and uncomfortable and at times can be very demeaning feeling, we want to make sure that there's joy and happiness. What we tell people all the time is that [it] is a season. Right now, we're in a change of seasons. We're going from fall to winter … and what I tell people is that we're here to walk with [them] through this season to get [them] to the next season."
On Saturday, One Gen provided 300 local families a grocery cart each stuffed with food and a turkey.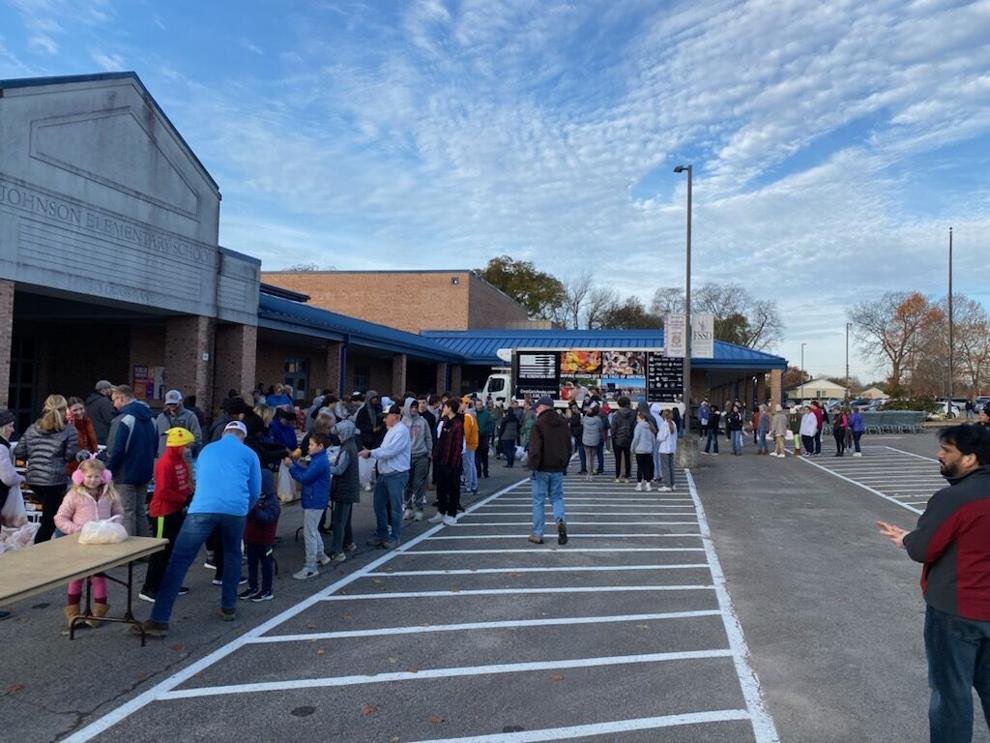 "[Thanksgiving] is about gratitude and being thankful, and I think people are so grateful to receive a turkey and to receive groceries and just to know that somebody cares," Chris Whitney said.
Local businesses are also joining with nonprofits to provide timely support to those in need in Williamson County.
Parks Realty partnered with GraceWorks Ministries recently to host the second Little Red Wagon food drive. Over 10,000 pounds of food was collected by Parks Realty and its employees as part of the program.
The idea for Little Red Wagon originated from real estate agent Julia Kaehr. She was inspired by childhood experiences serving the community.
"It actually began when I was in college at West Virginia University," Kaehr said. "I partnered with Boys and Girls Club of America … and I knew, because of the kids in the club, there was a huge need in the food pantries. So, I started … Knock for the Needy, and [volunteers] on Halloween night, instead of collecting candy, would go throughout the neighborhoods in Morgantown and collect canned food and non-perishable items."
Years later, the neighborhood-supported and volunteer-driven premise of Knock for the Needy would evolve into the basis of Little Red Wagon.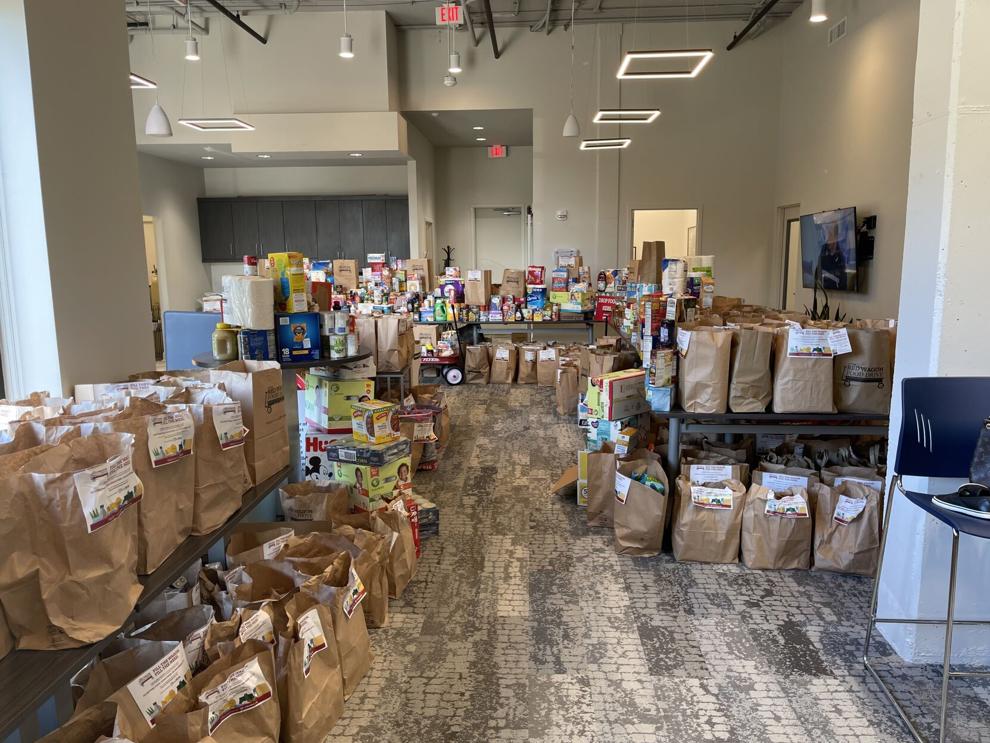 "We place brown paper bags on front porches, and then we ask through social media and word of mouth that people fill their bag or any bag they have for that matter, and either leave it on their front porch for pick up on a certain day or we have GraceWorks boxes placed in designated areas throughout the neighborhoods [where] people can drop their donations," Kaehr said.
Last year, the food drive took place in four neighborhoods. This year, it grew to 13.  
"I know one thing I've definitely learned [is that] when you ask, you shall receive, especially in Williamson County," Kaehr said. "We just simply asked, and the response was overwhelming. … I may have come up with the idea, but the community are the ones who are responsible for the success of it."
Many families in need across Williamson County will be provided meals this Thanksgiving thanks to some generous community members.