BrightStone will triple its capacity to serve adults with disabilities in Middle Tennessee over the next year with the opening of a new campus, which will be the first of its kind in the state.
Gov. Bill Lee and other elected officials, stakeholders and community members gathered Friday at the place where buildings will soon go up to celebrate new opportunities to come.
"You are helping to fund, bring resources, offer your time and your talents and your volunteerism to bring hope to families that they didn't have before," said BrightStone founder and Executive Director Brenda Hauk to the crowd. "Thank you for being a part of the hope of the future for [these] adults."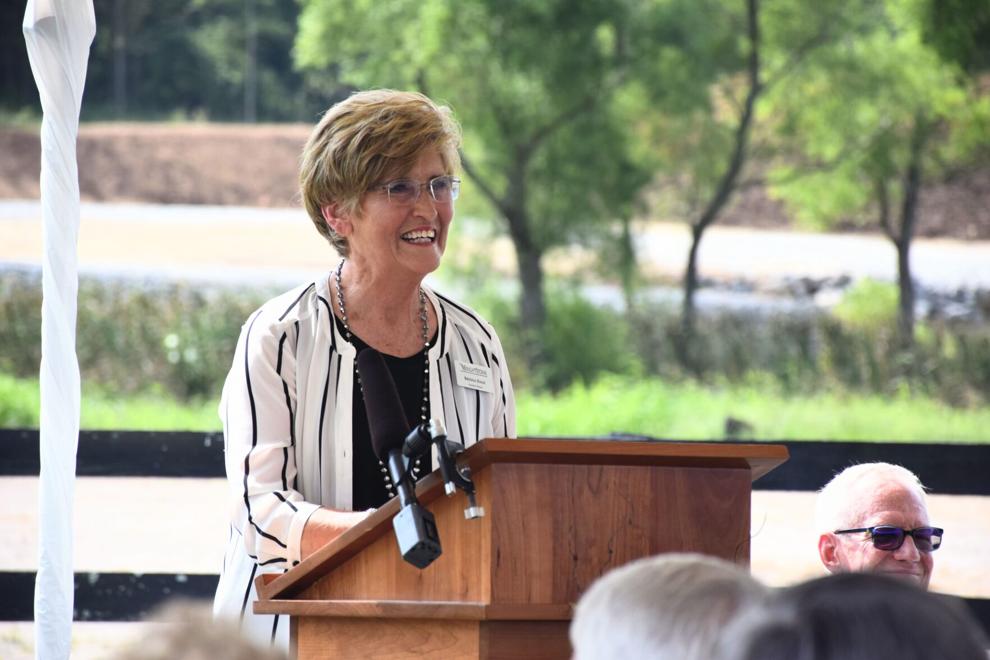 The Franklin-based nonprofit, which provides job training and other services to adults with disabilities, currently serves about 40 individuals. BrightStone now owns a 140-acre piece of property on Columbia Pike on which it will construct its Land of Dreams campus, which will increase its capacity to about 120 students.
After paying off all debt on the property, the nonprofit has now raised over half of its nearly $19 million goal for phase one of the capital plan. This phase will include the construction of a center for learning, art and enterprise, and two student homes.
Construction on these elements is scheduled to wrap up around September of 2022, allowing BrightStone to start serving its adults at the new location.
BrightStone board Chair Mike Cairnes said job opportunities for adults with disabilities were slim in Tennessee before BrightStone and continue to be slim today, but as a "courageous and visionary leader," Hauk is contributing to a change in the narrative as she continues to expand the programs she started about 22 years ago.
"[The campus] will be a beacon for the rest of Tennessee and all over the United States," Cairnes said.
State Sen. Jack Johnson, a BrightStone board member, and the governor echoed these sentiments.
"I often said that I want Tennessee to be a leader in this country. This is going to be an example to the country of what can happen," Lee said. "The role that we play, you play in showing the world how it is that we can better serve a portion of our population that needs us to help them be their best and to be the highest contributors that they want to be and that we want them to be."
For more information or to find out how to donate, visit www.BrightStone.org.