The stories coming out of Humphreys County, Tennessee continue to mount after record rainfall and devastating flash flooding Saturday turned tragic. 
For Laura Jones and boyfriend Phillip Hatcher, the past few days have been surreal.  
Hatcher lives across from his parent's farm on Arnold Hollow Road in McEwen, Tennessee. His family is kin to the Hatcher Dairy family in College Grove. Jones, who was a longtime resident of Franklin, loves visiting the farm on the weekends.  
When the rains first began, the couple felt peaceful. They were thankful for the rain, as their land needed it. It never occurred to them it was the start of devastation.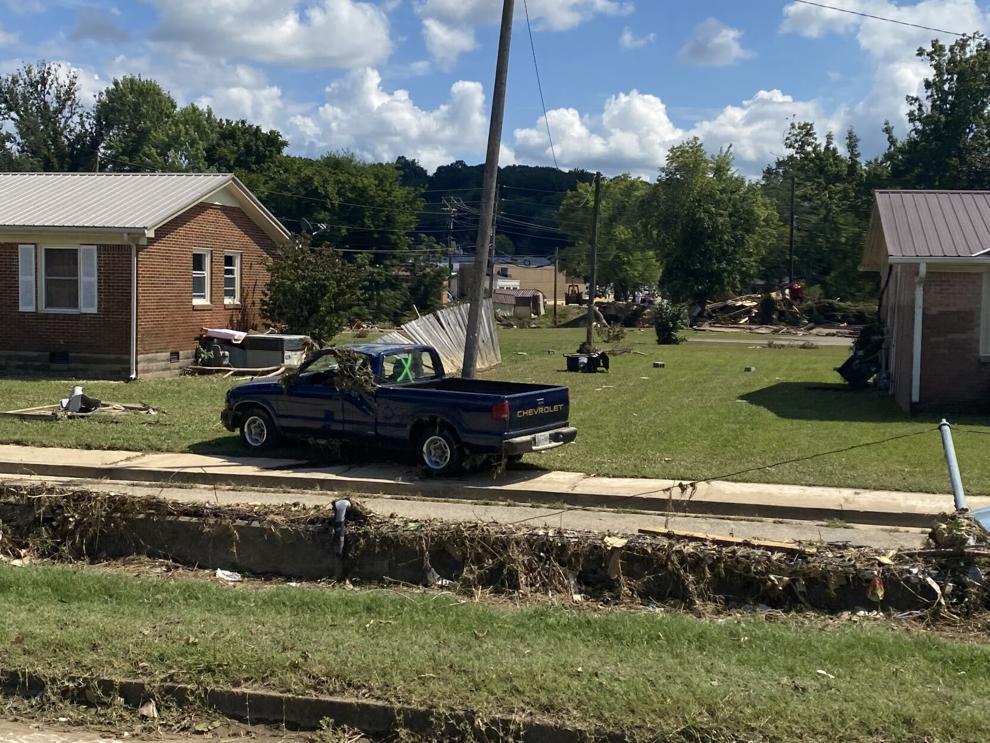 While the Hatcher property is on high ground, Trace Creek began flooding, and Hatcher knew as the rain continued that was going to be an issue. Looking out and seeing the creek overflowing, he had a bad feeling about what was going to happen.  
"There was an ambulance trying to make it to Waverly, and the road washed out," he said. "People were coming by asking for directions, and multiple boats coming to my house trying to get help in. When I heard about the train tracks being washed out, it was a sickening feeling, as this was the way you get into Waverly. 
"The chain of events was the perfect recipe for death and destruction. When the devastating wall of water from McEwen hit Waverly, it was like a tsunami."  
The events that unfolded left the pair horrified.  
"We had very little cell service, and we were trapped, as the creeks overflowed and the bridges were out," Jones said. "On Sunday, we were able to begin searching. Sadly, we were on cadaver duty.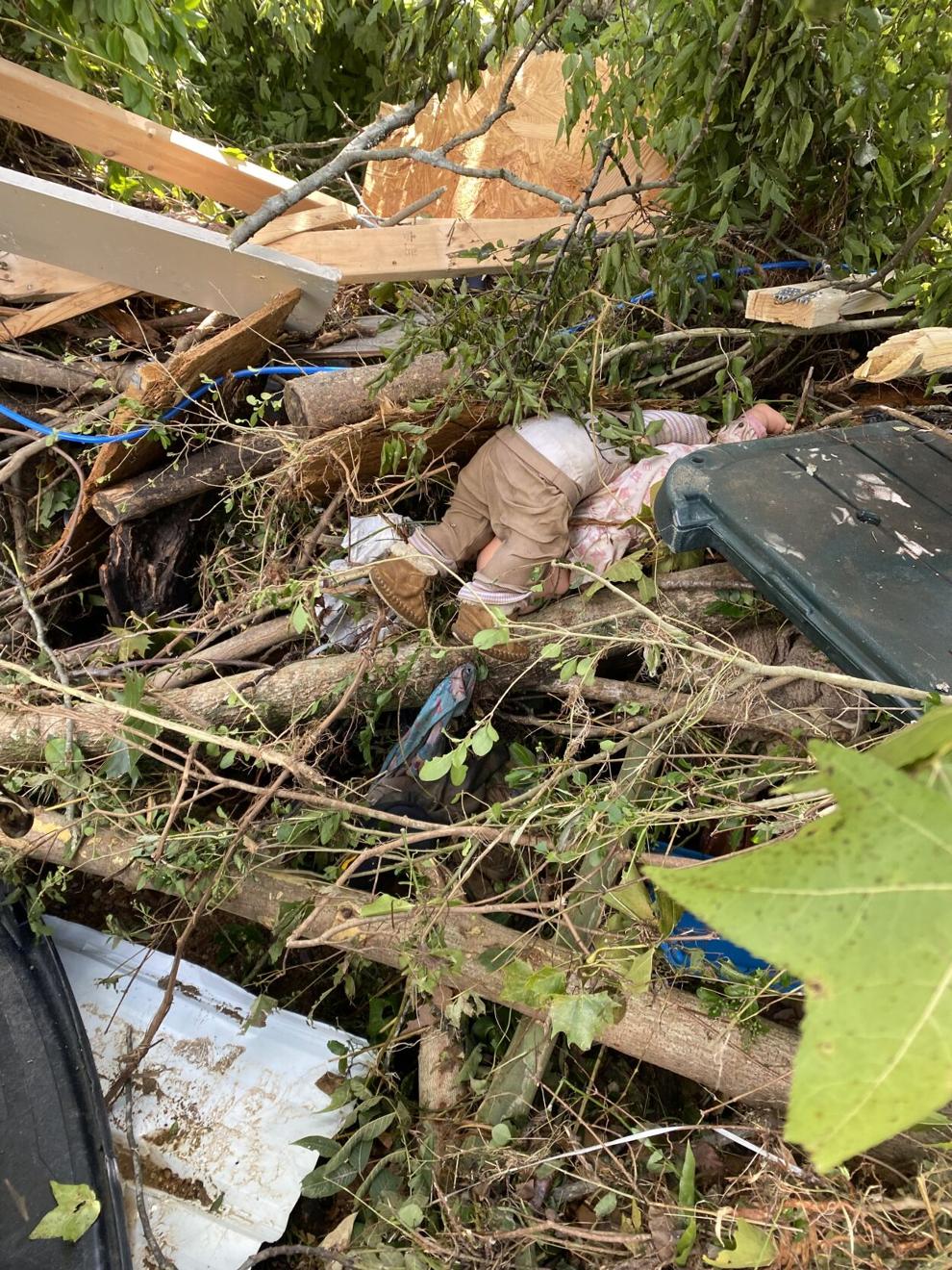 "It was eerie as we came upon what we thought was a child. It turned out to be a baby doll with its legs sticking up out of the debris. Then, we saw multiple dolls and realized this was the room of a little girl, and this is how it ended up."  
Eventually, Jones and Hatcher saw rescue dogs coming in to search for survivors.  
What struck the couple most was thinking about this flood being the deadliest in U.S. history and that they had no warning.  
"Beyond the first 7 inches of rain, it was the wall of water that poured into McEwen that devastated the town," Jones said. 
The couple fear how and if the town can rebuild. Their goal now is to support efforts to raise money and pray for federal aid to help local families.  
"I was thankful to see Governor [Bill] Lee come out right away to see firsthand the devastation," Jones said. "These poor families, their homes and lives just swept away. This community is amazing, and to see all the volunteers helping is powerful." 
Hatcher and his family are now working to help in any way they can.  
"Part of the problem that people do not understand is that Waverly does not have a Target or a Kroger, and so many people are without vehicles now," Mary Ellen Hatcher, Phillip's mother who's affectionately known as "MeeMaw," said. 
The Hatchers are grateful to FEMA, TWRA and first responders who have all generously given their time.   
United Way of Humphreys County, Franklin-based One Gen Away and local churches are the best options for giving.