Finding the right volunteer opportunity in Williamson County can be pretty overwhelming, but two Williamson County Schools students have created a project to help teenagers find opportunities to serve their community.
Delaney Miller and Mikiela Garcia-Halbig, seniors at Page High School and Independence High School, respectively, recently launched VolunTeens, a website that consolidates teenager-friendly volunteer opportunities throughout the county. The two are enrolled in the school district's Entrepreneurship and Innovation Center (EIC) and have created this project for class, but there is personal experience behind the idea.
Miller shared that in order to graduate from Page, students must complete 25 hours of service in the community, and as she started to look online, her searches brought up several results for opportunities in Nashville or activities that require young volunteers to be accompanied by an adult.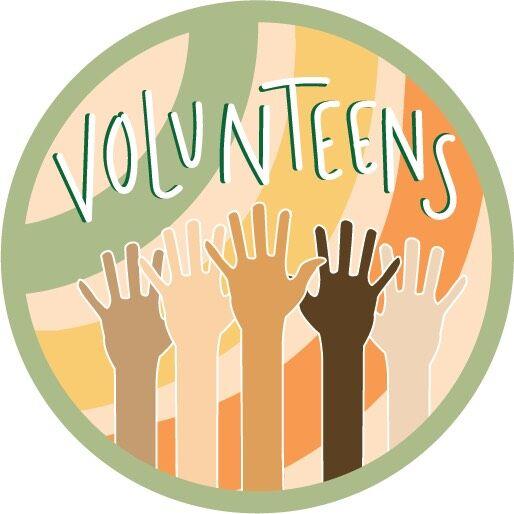 "I don't have the time to drive all the way to Nashville, … and my parents don't have time to come with me," Miller said, sharing that these barriers sparked the idea for the project. "If VolunTeens was just for teens, it would be something that was local, something that teens could easily reach."
Garcia-Halbig also said she has been on the hunt for volunteering opportunities for the Tennessee Promise scholarship program and realized her school didn't do much to promote these opportunities for students — she needed to find them herself.
This is the students' second year at the EIC, where student groups brainstorm and create their own businesses to learn about entrepreneurship. Garcia-Halbig and Miller originally had a different idea for their project. They were going to pursue a make-your-own trail mix business, but when the COVID-19 pandemic hit, like many businesses, they had to pivot.
"It was really frustrating, obviously, because we worked so hard this whole year and we finally got to … where we could actually start selling our product, but then COVID hit, so we had to reevaluate our values," Garcia-Halbig said. "We had to reevaluate if we wanted to even make the risk of going to farmers markets."
The pandemic brought them back to the drawing board, and the students began thinking about their passions to guide their next idea. Miller noted that they both wanted to make other people happy, and VolunTeens is where they landed.
"We both felt self-validation through volunteering but also the validation of meeting the nonprofits and just truly seeing all the ones that aren't promoted as much here in Williamson County," Garcia-Halbig said.
The two said through this project, they have enjoyed learning about nonprofits they didn't know about in the area.
The students recently pitched their idea for VolunTeens to members of Williamson, Inc., who gave feedback on the project and then reached out to their partners in the community to help the students curate volunteer opportunities for their website.
"I think it's always important to just gain experience through doing, so by having that adult conversation, having that nervousness about pitching your idea and wanting to see the results," Garcia-Halbig said. "I feel like it's important to experience that, especially as a young adult growing."
The site has been up for about a week, so the students are still in the gathering process and welcome any businesses or nonprofits looking for volunteers to contact them through the VolunTeens website.
While Garcia-Halbig plans to attend Columbia State Community College next year and Miller hopes to study marketing at an out-of-state university, Garcia-Halbig said she hopes to pass VolunTeens onto another EIC student or continue running it herself after high school graduation.
"We've gotten so much good feedback. We don't want it to just disappear or no longer … help teens our age," Garcia-Halbig said.
For more information or to submit a volunteer opportunity for the website, visit VolunTeensTN.com.