Williamson County resident and grassroots organizer Elizabeth Madeira is running for Tennessee state representative in House District 63.
"I am running to represent District 63 in the state House because our community deserves a leader with integrity who represents everyone, not special interests," Madeira said. "As state representative, I will work to expand Medicaid, and I will reject any voucher plan that takes funding away from our public schools."
Madeira is a Belmont graduate with a master's in educational administration. She has taught Spanish in both public and independent schools, worked as a Sunday school director for over 10 years and has volunteered in a number of community and faith-based nonprofit organizations.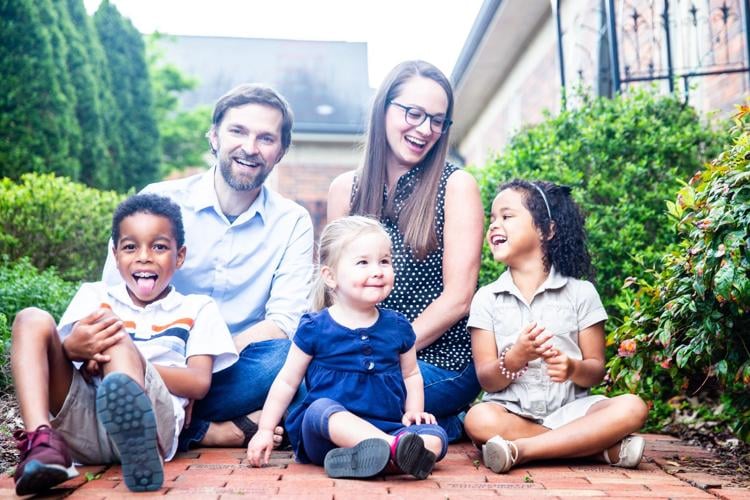 As a mother of three, Madeira has a special interest in the school system and says she will protect public school funding if elected.
"My husband Dave and I moved to Williamson County specifically for the school district. I knew we were moving to a community that valued education, and I am determined to spend our school system's tax dollars where they belong: in our county school system, not on private schools," she said. "My family's experience in (the Franklin Special School District) has been so incredible, and I would never support taking money from FSSD to send it elsewhere in the state."
As a fifth-year elementary school teacher and new mother during the Sandy Hook Elementary School shooting in 2012, Madeira, a Republican for most of her life, said she was disappointed with the way the shooting was handled. She said she realized in 2016 that the Republican Party no longer represented her values.
She got involved in politics by volunteering for the campaigns of multiple Williamson County candidates in the 2018 midterms and later led statewide grassroots efforts for Pete Buttigieg's presidential campaign in all 95 counties of Tennessee from May 2019 until he left the race in March 2020.
Madeira is running as a Democratic candidate against incumbent Glen Casada and Independent candidate Brad Fiscus.
The state primary election is Thursday, Aug. 6, and early voting begins July 17. The voter registration deadline is July 7.
For more information about Madeira, visit elizabethfortn.com or follow her campaign on Facebook and Twitter. Madeira will join Sam Bledsoe and Jennifer Foley, who are running for state house Districts 61 and 65 respectively, for a virtual meet-and-greet on Facebook Live at 5 p.m. Wednesday, May 6. Watch a former meet-and-greet with congressional candidate Kiran Sreepada below.
To learn more about upcoming elections, visit govotetn.com.