Local health experts answered several common questions about the COVID-19 vaccine during a webinar on Friday hosted by Williamson, Inc.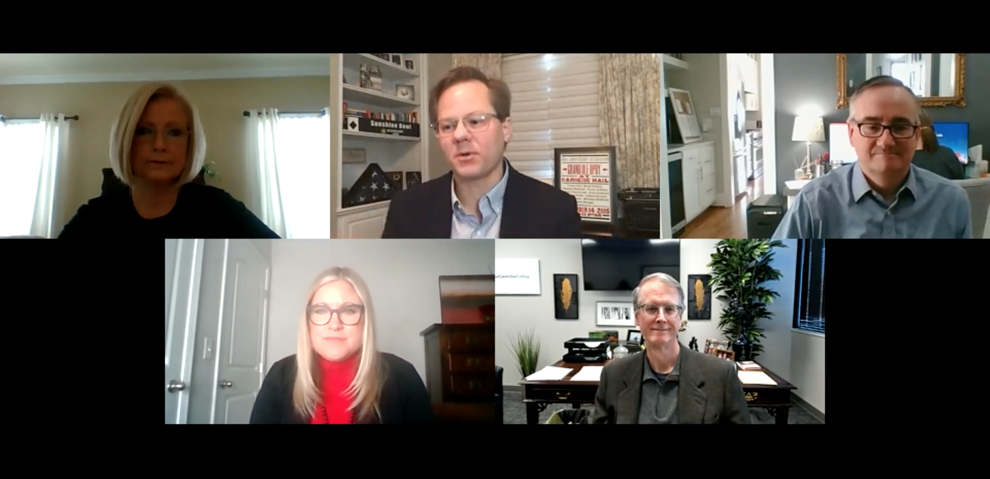 Williamson, Inc. President and CEO Matt Largen welcomed Williamson County Health Director Cathy Montgomery, Ascension/Saint Thomas Tennessee President Brian Wilcox, Vanderbilt University Medical Center infectious disease specialist Tom Talbot and Williamson Medical Center Director of Marketing Nichole Volk to the webinar, asking the group several questions about the COVID-19 vaccination process in Middle Tennessee. They addressed topics such as hesitancy towards the vaccine, the need for vaccination after infection and more.
The group held that while it may be quite some time before the community can return to "normal," something resembling normalcy will come soon, and as we continue to practice those ingrained precautions — washing hands, wearing masks, social distancing — the vaccine is the key to getting there.
"I encourage each of you to be vaccinated, because we believe, in addition to these behaviors, vaccination will be the way whereby we successfully exit the pandemic," Wilcox said. 
How was the COVID-19 vaccine created so quickly?
The panelists recognized that some in the community are hesitant to receive the vaccine because of the speed with which it was created and approved for emergency use by the FDA.
"I think it is natural to have the hesitancy. I think when you hear terms like 'Operation Warp Speed,' the thought is, 'That's really fast. What's cut?'" Talbot said.
He shared that safety regulations were not compromised for speed. One of the elements that allowed the vaccine to be developed so quickly was the research sparked by the SARS outbreak in 2003. While SARS did not infect as many people as COVID-19, scientists began studying the coronavirus that caused SARS, even going so far as to come up with vaccine candidates.
"When COVID came along and it turned out to be a related coronavirus, we had 17 years of that basic science that, if this were a new virus, we would not have had," he said.
Additionally, Talbot and Wilcox explained typically in vaccine development, mass funding isn't available from the get-go. Because the world needed a vaccine as soon as possible, funding availability allowed several developers to progress more quickly, though all the "safety hurdles" were still in place.
"We didn't cut any of the steps. We just performed three or four of them simultaneously instead of consecutively," Wilcox said.
Additionally, while Wilcox shared that certain side effects, such as injection site soreness, fatigue and headaches, are common after receiving the vaccine, Montgomery and Volk said no vaccine recipients in Williamson County have shown severe or allergic reactions to the vaccine.
The COVID-19 vaccine does not contain a live virus but uses mRNA technology to promote the creation of antibodies, so infection with COVID-19 due to the vaccine is not possible. 
Do I need to be vaccinated if I already had COVID-19?
While those who have been infected with COVID-19 do have antibodies, Wilcox said the amount is not enough to definitively prevent reinfection. Additionally, researchers are unsure how long antibodies from infection will last beyond a couple months.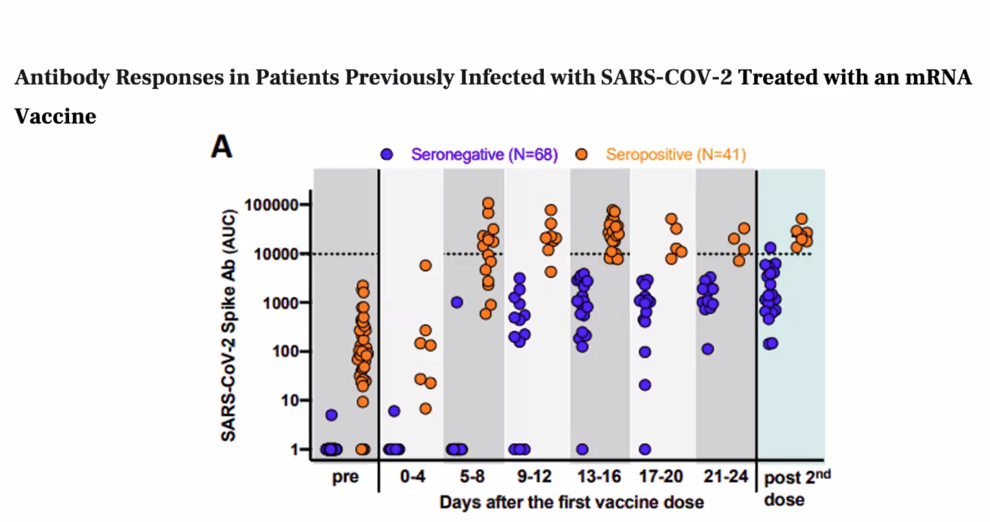 "You can't escape it just because you've had COVID, but again, you're probably safe between 60 and 90 days," he said.
Initial data shows promising results, according to the panelists, but scientists are still unsure if the COVID-19 vaccine will be a one-time inoculation or if booster shots will be necessary in the future. However, health experts are hoping for enough of the population to receive the vaccine in order to achieve herd immunity.
Wilcox said the vaccine will likely be less effective in protecting against COVID-19 variants that are beginning to spread throughout the U.S., but it still provides some protection. Plus, as these variants spread, more people will need to be vaccinated to achieve herd immunity, Talbot explained.
So far, about 12% of the Williamson County population has received at least one dose of the vaccine.
When can I receive a vaccine?
Currently, Williamson County is in phases 1a1 and 1a2 of the state's vaccine distribution plan and is also providing vaccines to those 70 and older. On Monday, those included in phase 1b and aged 65 and up will also become eligible.
While no one can predict how fast the vaccine distribution process will be, Wilcox is optimistic. The single-dose Johnson & Johnson vaccine is undergoing the approval process currently, and vaccines will be available to the general public around late summer.
"I think we're going to hit a point where we have enough vaccine and not enough arms," Talbot said. "So, we're going to move from people that really want it and can't get it to we have vaccine we've got to get into arms and addressing the hesitancy."
Those currently eligible for a vaccine can request an appointment with the health department at vaccinate.tn.gov or at a number of local pharmacies. Montgomery said the health department averages 650 to 700 administered vaccines every Monday, Wednesday and Friday, and 400-500 every Tuesday and Thursday.
Residents can find out during which phase they will be eligible for a vaccine by using the state's eligibility tool at covid19.tn.gov/covid-19-vaccines/eligibility, and those not currently eligible can sign up to receive alerts when Williamson County moves to a new phase at SurveyMonkey.com/r/QR3TZSL.
To find out more local information about COVID-19 vaccines, visit WilliamsonReady.org/341/Health-Department-Vaccine-Distribution.
For more information about Williamson, Inc. and its upcoming events, visit WilliamsonChamber.com. Watch the full webinar at YouTube.com/watch?v=u9Xvxgnu-Mw.