Due to disruptions to traditional classroom learning across the nation during the COVID-19 pandemic, more U.S. students are struggling to reach their benchmarks, particularly in the younger grades and particularly when it comes to reading.
A Brentwood tutoring company is hoping to help.
Learning Lab, which offers K–12 tutoring in Brentwood and Nashville, recently launched LifeReader, a tutoring approach aimed to help fill in learning gaps that have accumulated throughout the pandemic by focusing on phonics, fluency, reading comprehension and writing.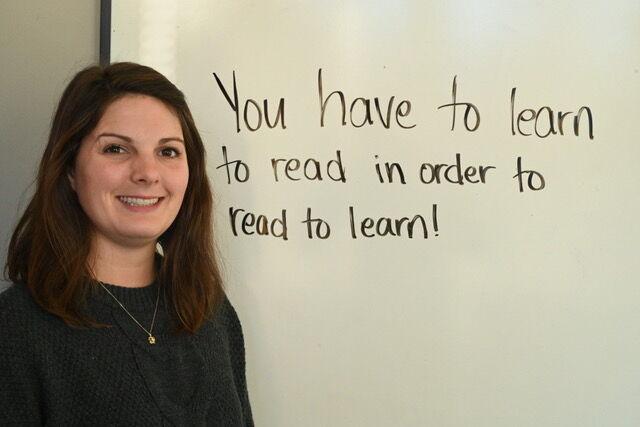 Allie Bilderback, director of the LifeReader program and a former Franklin Elementary School teacher, shared that reading skills are essential because, if a child falls behind in their reading in their elementary years, it can affect their learning through high school and often hinders their confidence.
"If a child is not able to read or feel confident in their reading, they kind of shut down and give up. They don't want to be in school because they feel like they can't do it," she said. "I do think that, yes, all subjects are important, but if you're not able to read, then you're not able to read to learn."
Research from Amplify, an educational curriculum and program development company, showed learning loss has grown, particularly among young students, during the COVID-19 pandemic compared to other years. Tennessee Gov. Bill Lee has acknowledged on multiple occasions the negative impacts pandemic-era educational disruptions have had on student learning.
"We know that the COVID-19 pandemic has caused immense disruption for Tennessee's students, educators and districts, and the challenges they face must be addressed urgently," he said last month as he called for a special legislative session to address education issues.
In the meantime, though, Bilderback said she hopes students who are experiencing frustration, a lack of attention and/or lower grades in school this year will seek tutoring help.
While Williamson County public schools have response to intervention (RTI) worked into their learning structure, which allows students struggling to meet their benchmarks to learn in lower student-to-teacher ratios, she has seen one-on-one learning time allows for faster results. Bilderback said she is able to be more flexible with her teaching methods because she is able to more quickly discern when something isn't working and pivot to a new strategy.
"When you have them one-on-one, you can just have a conversation like, 'This is a goal that you told me you wanted to meet, and I feel like this might be a little bit better today,'" she said. "[It's] kind of just having an adult conversation with the child, being able to ask them what they want to do and where they feel comfortable."
Some students have struggled to learn online, Bilderback said, whether their family chose online learning for the year or a student had to pivot throughout the year during COVID-19-related closures, and being able to meet with one tutor in person often helps alleviate some of those learning struggles while providing a lower-risk environment perhaps than a classroom with multiple people. Tutors are also able to fully customize their learning strategies according to the students' and parents' goals and in collaboration with students' school teachers.
Learning Lab also offers test prep and tutoring in many other subjects, such as math, English, science, social studies and more. The company even offers programs for gifted students, such as a creative writing program and, once it is safe again to meet in groups, book clubs and Socratic seminars, where students can have in-depth discussions about various topics and articles they read.
For more information on Learning Lab, visit MyLearnLab.com.