The Franklin Board of Mayor and Alderman unanimously voted to amend the Franklin zoning ordinance and zoning map as part of an annual update on Tuesday night after a divisive vote was held to erase a proposed rezoning from the plan.
Of the five proposed rezonings in the plan, the rezoning of 236 Second Ave. S., where 5 Stones Church is located, from central commercial to an office residential property was the most controversial.
Aldermen Clyde Barnhill (at-large), Gabrielle Hanson (at-large), Ann Peterson (at-large) and Beverly Burger (Ward 1) voted in favor of deleting the property from the ordinance. Vice Mayor Brandy Blanton, Ward 4 Alderman Patrick Baggett, Ward 2 Alderman Matt Brown and Ward 3 Alderman Jason Potts voted to keep it. Mayor Ken Moore broke the tie, voting no and keeping the property in the ordinance.  
The church is mostly surrounded by residential properties. If the property had remained central commercial, it could have been used for a number of commercial purposes, such as an event venue, theater or daycare center if the church ever decided to sell.
Concerned homeowners neighboring the church spoke in favor of the rezoning at the meeting.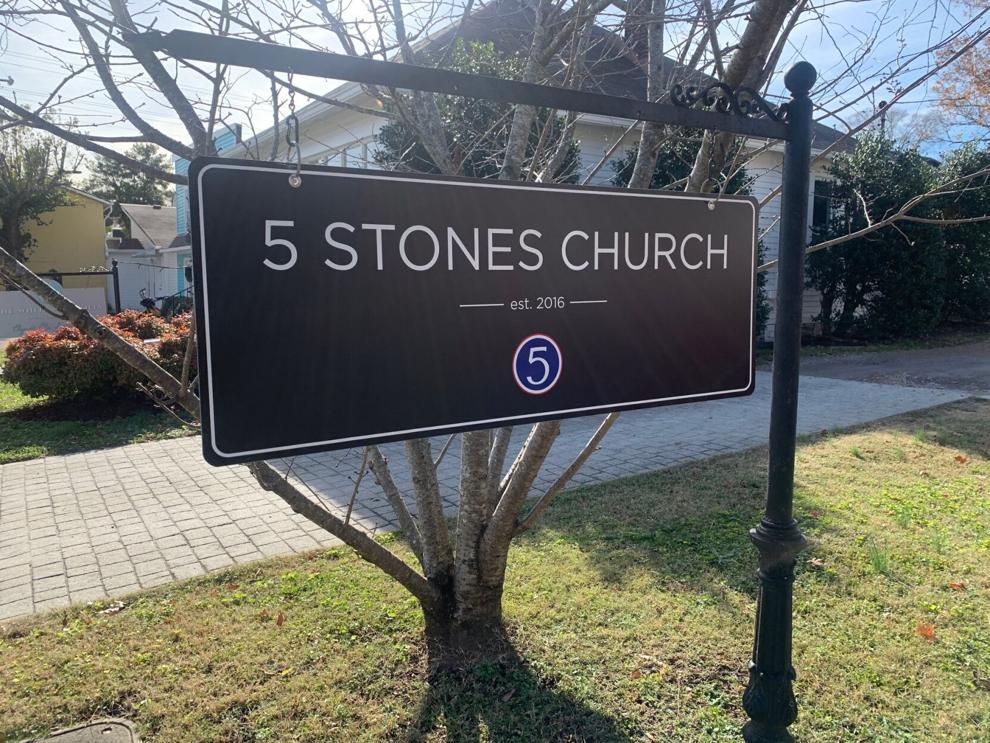 "Already, this property has changed," said former alderman and Franklin resident Margaret Martin. "It's changed from an antique shop to a church, which is permitted in central commercial. This is detrimental to the neighborhood because of the increased traffic tie ups and lack of parking. It could be grandfathered in, but it is subject to change to anything allowed in central commercial which is, I don't have a list, but almost anything."
She added that allowing the church to remain central commercial would set a precedent of permitting central commercial properties on Second Avenue, and such properties could eventually replace the residential neighborhood there.
Sean Clarke, pastor of 5 Stones Church, argued against rezoning the church. He said it could potentially devalue the property and restrict the services the ministry can offer. For example, he said if 5 Stones Church wanted to host a mother's morning out event or program for mothers with young children, such a service could be impossible with the building zoned as office residential.
"As far as who we are as a church, we're a church that doesn't want to cause problems," he said. "We want to solve problems. … In this, don't create a problem for us by trying to fix a problem."
The aldermen passionately debated the proposed rezoning. Hanson first suggested the amendment to delete the property from the zoning ordinance.
"This is a personal preference item that is being pushed through," she said. "It is theft of their zoning which is causing hardship to a church."
After the board voted on the amendment, Moore explained why he broke the tie with a no vote.
"At this point in time, I'm going to vote no, and that is because of my belief that we need more residential downtown, but I'm going to leave it open that I want to have some better understanding moving forward from the church [that fixes this]," he said. "Let's fix it, because we have another vote coming, and let's see if we can't find a resolution to some of the challenges that you've heard our neighbors speak about."
Other items in the ordinance included rezoning of Williamson Medical Center, the Historic McLemore House Museum, the Historic Merrill-Williams House and a 100-year flood plan.
Poplar Farms Subdivision
The board also voted to pass a resolution to annex five properties, consisting of 295.275 acres, located southeast of the intersection of Clovercroft Road and Oxford Glen Drive in the Poplar Farms PUD Subdivision area.
Barnhill, Blanton, Hanson, Potts and Baggett voted yes. Peterson, Burger and Brown voted no.
The dissenting aldermen voiced concerns over traffic and zoning complications. The annexation allows for further development in the area.
"Houses face the street on Oxford Glen," Burger said. "We are a pedestrian-friendly, or trying to be a pedestrian-friendly, community. Putting a large development over there without trying to at least be in tandem with the development that [is happening already], I think, is not the right thing to do."