When Sean Skelton, a Williamson Medical Center employee in the surgical department, heard the news of the devastation from flooding in Waverly, Tennessee, he felt called to do something.  
He saw Phil Mazzuca, CEO of the hospital, at work and asked if the hospital could organize relief efforts. Mazzuca quickly reached out to the Williamson Medical Center Foundation office at the hospital, and Leigh Williamson Goodgine, development director for the foundation, began putting a plan in place to get the hospital and employees involved.  
Goodgine was presented with a story about a hospital employee working on her days off with disaster recovery by Susan Morris, WMC's director of surgery.  
Molly Callicott works in PACU at WMC, and her husband, Clayton, is the principal of the middle school in Waverly. The couple were invested in the community and were thrilled that the hospital wanted to get involved.  
Callicott shared the needs of families who had been displaced. Initially, the 60 families were housed in two older hotels outside of town. They had lost everything, and the hotels did not provide food service, so they were eating mostly from local gas stations and one fast food restaurant.  
The hospital put into action a three-fold plan.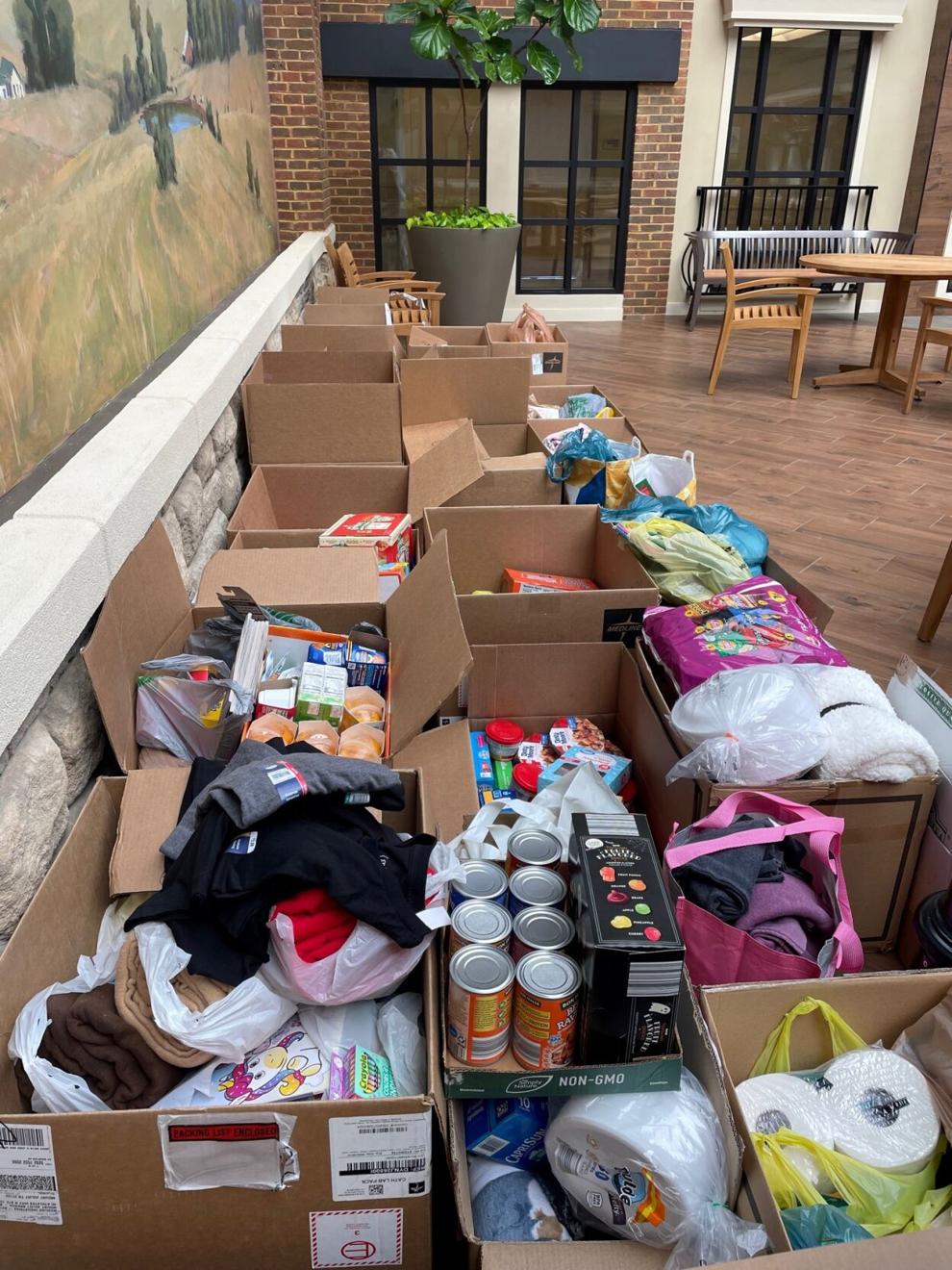 WMC, through its foundation, made a cash donation of $5,000 to the Rotary Club Charitable Foundation, noting the money was in honor of each of the five Rotary clubs in Williamson County from District 6760. The money is being combined with a $25,000 matching challenge and will help fund One Generation Away's efforts to feed Waverly residents for the next 24 months. 
Mazzuca, along with other Rotarians, presented Dr. Michael Babb, a hospitalist at WMC and also the Rotary's district governor, with a check on Friday, Sept. 21, at the hospital.   
With Callicott's help, the team created a list of items which would meet basic needs, including juice, microwaveable items, blankets, clothing and handheld toys for children. WMC Foundation volunteers Helen Williams and Janice Bobo came to the hospital and organized the items in order to help make the donation go smoothly.  
In addition, the foundation set up a fund and collected $2,175 in cash donations, which have been designated for the Waverly Children's Fund through the Bank of Perry County.  
"Our staff is exhausted from caring for people the last 18 months of the pandemic," Goodgine said. "However, the employees came together to donate items, offer cash donations and make this gift possible."  
The hospital supply chain staff loaded Callicott's and her mother's vehicles with items to deliver to the Waverly families. 
"I just wanted to let you know that everything we took from WMC was gone in one afternoon," Callicott reported to the foundation. "I couldn't believe it went so fast, but everything was very nice and organized, so it went quickly. Thank y'all again so much."  
To learn more about the WMC Foundation, visit www.williamsonmedicalcenter.org.