State Rep. Sam Whitson announced he will run for re-election to the 65th District of the Tennessee House of Representatives.
"As a native son of this great state, it is a real honor and privilege to represent my district and county as a member of the Tennessee General Assembly," Whitson said. "It is a responsibility that I will never take for granted or abuse."
Whitson and his high school sweetheart and wife of 46 years, Pam, have two married sons and five grandchildren and attend Franklin First United Methodist Church. Prior to his political career, Whitson spent 26 years in the U.S. Army, retiring in 2002 at the rank of colonel.
First elected to the state House in 2016, Whitson has served as chairman of the House Infrastructure Committee and as a member of the House Transportation Committee, Health Committee and Finance, Ways & Means Committee and subcommittees. He has co-sponsored legislation that prioritized the Mack Hatcher extension project and other road projects on Williamson County's three-year transportation plan in addition to a passed resolution to begin installing safety structures along the Natchez Trace Bridge to eliminate the suicide hazard.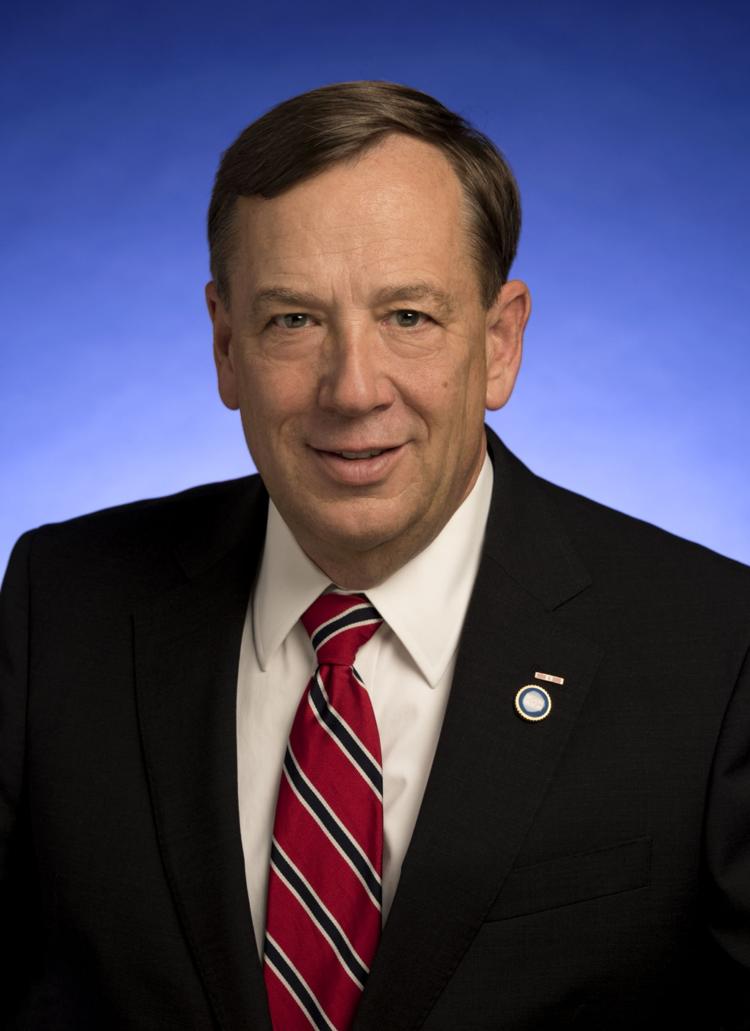 Whitson also sponsored the Katie Beckett Waiver, which provides health care benefits to children with severe disabilities, and sponsored a law creating the Alzheimer's Disease and Related Dementia Advisory Council. He was also instrumental in legislation concerning suicide recognition and prevention training for counselors, body camera standards for police officers, PTSD services for EMS personnel, level-one trauma center training for military doctors and economic development policy for local governments and businesses.
Recognizing the devastation that the coronavirus has brought to many families, he said his current focus is working with the state, local government, business owners and the community to secure the necessary resources during this time.
"Even as we all adjust to a new normal, know that my focus will remain on rebuilding our economy, protecting our local schools, improving our infrastructure and expanding access to affordable medical care," he said. "I look forward to the challenges of keeping our state financially strong, our citizens safe and our children prepared for the future. My team is ready for the 2020 campaign season with a continued commitment to serving the citizens of Tennessee"
Whitson has been involved in numerous community organizations and causes, including numerous veteran and military associations; the Williamson County, Spring Hill and Fairview chambers of commerce; the Franklin Noon Rotary; Save the Franklin Battlefield; Battle of Franklin Trust; and the Williamson County Republican Party.
He has also served as chairman for Franklin's Battlefield Preservation Commission, the Cannons on the Square Committee and the Carter House, as foreman of the Williamson County Grand Jury, as secretary and board member for Franklin's Charge, and as a board member for Tennessee Lawyer's Fund for Client Protection, Tennessee Historical Society and Tennessee History for Kids.
He has also received numerous community awards:
• Tennessean's Person of the Year
• Tennessee District Attorney's Conference Public Safety Advocate award
• Tennessee Licensed Professional Counselors Association Legislator of the Year
• Tennessee Road Builders Association Legislative Award
• National Alliance on Mental Illness Public Policy Advocacy Award
• Tennessee Engineers Legislator of the Year
• Tennessee's Chapter of the American Academy of Pediatrics Legislator of the Year
• American Conservative Union Foundation Conservative Achievement Award
• 2019 Down Syndrome Association of Middle Tennessee's Phyllis Gall Grandparent Award
• The Arc of Tennessee 2019 Legislative Award
Whitson is running as a Republican incumbent against Jennifer Foley.
The state primary election is Thursday, Aug. 6, and early voting begins July 17. The voter registration deadline is July 7.
For more information about Whitson, visit sam4staterep.com or follow his campaign on Facebook. To learn more about upcoming elections, visit govotetn.com.